Three Things To Spoil The 'Goldilocks' Market Scenario: "A Strong January Doesn't Make It 2017"
As we noted yesterday, a funny thing happened again at the start of January... global central bank balance sheets suddenly (and mysteriously) began to surge higher (despite 'talk' of tightening and normalization and a year of declines)...
(Click on image to enlarge)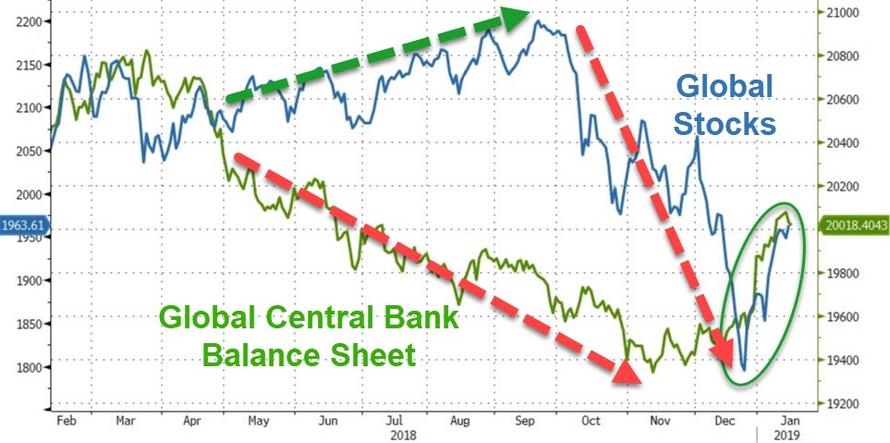 Just like in 2018, 2017, and 2016, the start of the year has prompted a resurgence in the size of global central bank balance sheets... and just like in 2018, 2017, and 2016, global stocks (with the US being the most liquid attractor of that flow) are soaring...
(Click on image to enlarge)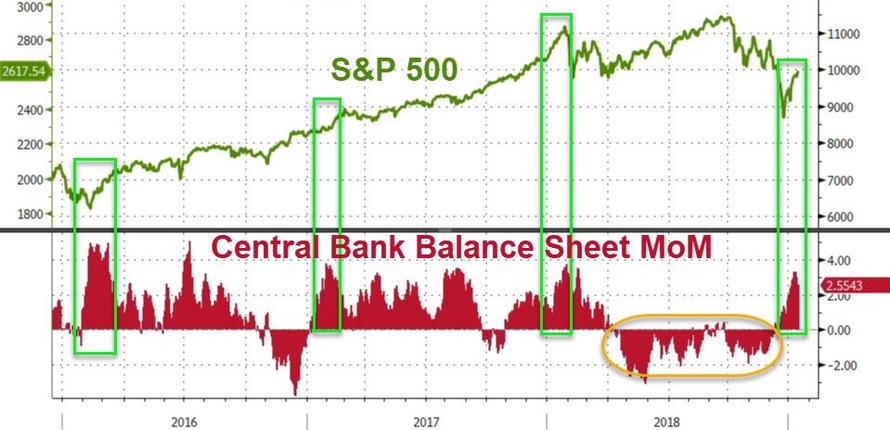 And it has prompted another chorus among the asset-gatherers and commission-takers that this rebound is all fundamentally-driven, it's a reflection of reality and December was a 'one-off' overshoot... in fact - we are in the "Goldilocks" market once again.
Well, firstly, fundamentals have continued to disappoint - notably...
(Click on image to enlarge)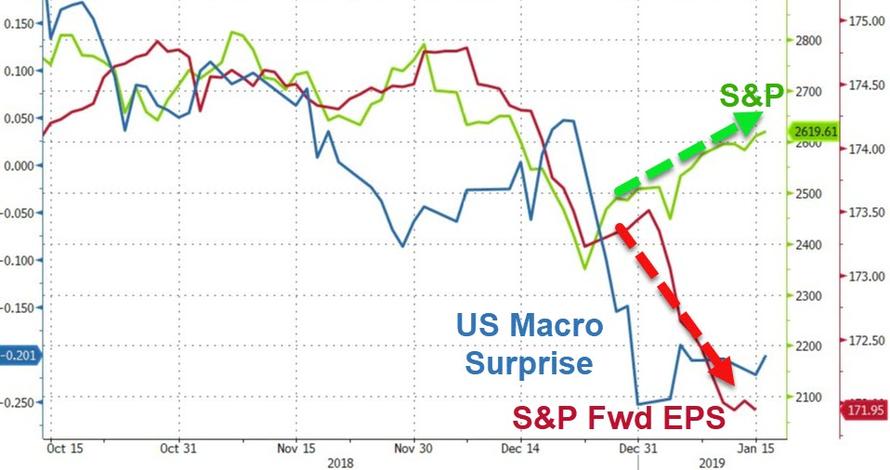 And, secondly, as a former fund manager and FX trader Richard Breslow notes, a strong January does not make it 2017 (in fact it's more like 2018...)
Traders are trying their hardest to convince themselves that, with some newfound help from central banks, they can retrace the path followed by markets in 2017. History is very unlikely to repeat itself, especially when we are starting from very different price points. But for the moment, no one seems to care.
(Click on image to enlarge)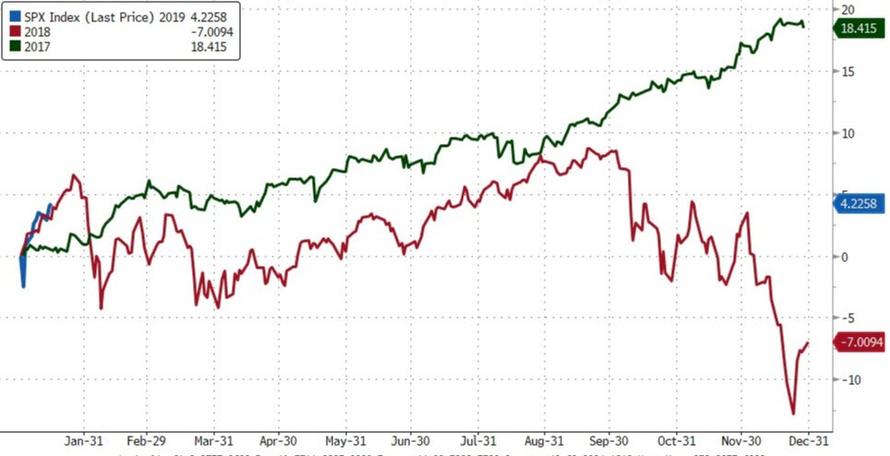 This stock rally is causing too many people to run back to the old charts and get those trades on that worked so well during the good old days.
Via Bloomberg,
I'm really interested to see how this works out for them. I just can't help shake the feeling that this could be a typical January head fake. And sometime soon we'll all be asking just what we were thinking?
There are three things, among others, that leap out to me as problematic for a seamless return to the Goldilocks scenario:
Disclosure: Copyright ©2009-2018 ZeroHedge.com/ABC Media, LTD; All Rights Reserved. Zero Hedge is intended for Mature Audiences. Familiarize yourself with our legal and use policies every time ...
more