Three Set-Ups For Thursday
(Video length 01:07:15)
We got some big moves on the charts today, and we have some big news on the schedule tomorrow morning, which means Thursday morning has the potential to make your entire week!
And after prepping all the charts, I can see three high-probability set-ups to watch on Thursday morning – are you ready?
Crude Oil Runs into a Spike & Range…
Crude Oil is bearish into a Spike & Range pattern, which tells me to look for sell set-ups using key resistance levels up above the range tomorrow morning…
Knowing this, I found a Hidden Channel coming off today's lows and waiting patiently for the entry set-up to sell off the highs.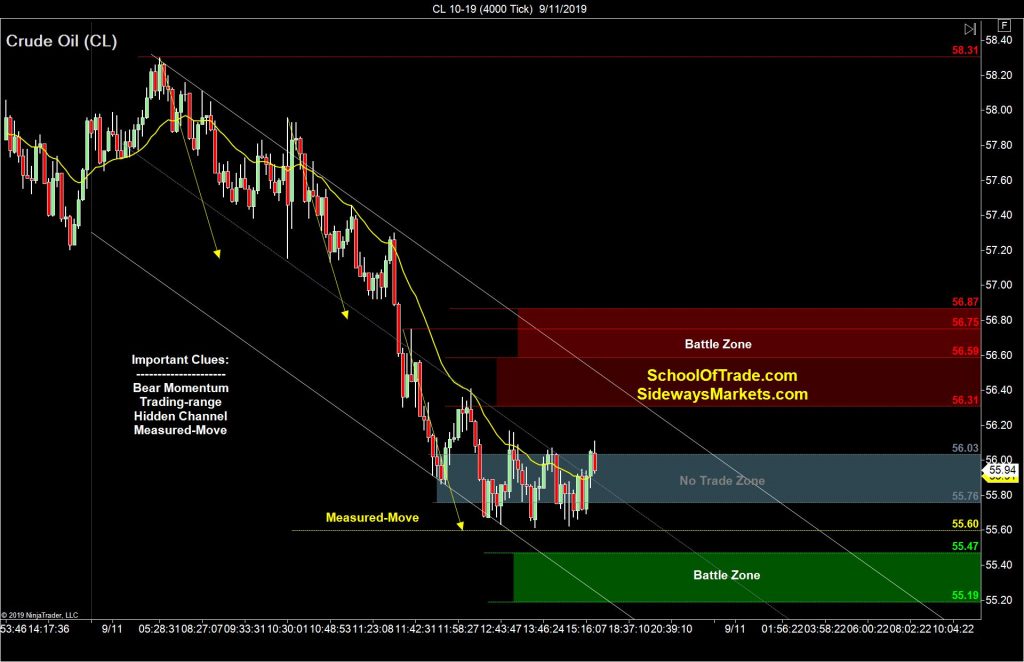 E-Mini S&P Completes the Pendulum Swing!
E-Mini S&P is bullish with nearly four legs higher today, which tells me to look for buy set-ups off key support levels waiting below…
And I have my eyes on the low of a new Hidden Channel, in combination with the reversal-line support at 2990 for a seller-failure set-up to get long tomorrow morning…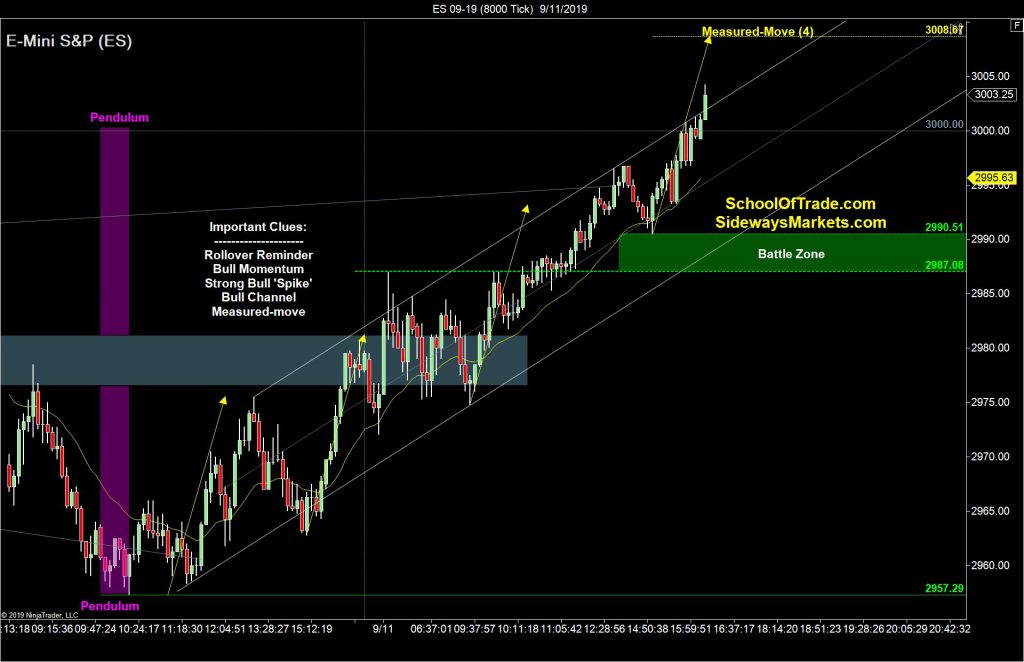 Nasdaq Runs Higher, Is It Too Late to Buy?
Nasdaq is bullish with a remarkable run higher today, which tells me to look for buy set-ups off reliable support levels on Thursday morning…
And whenever I see a market run this far in such a short period of time, I always look for three basic chart patterns; Range, Channel, and Flag.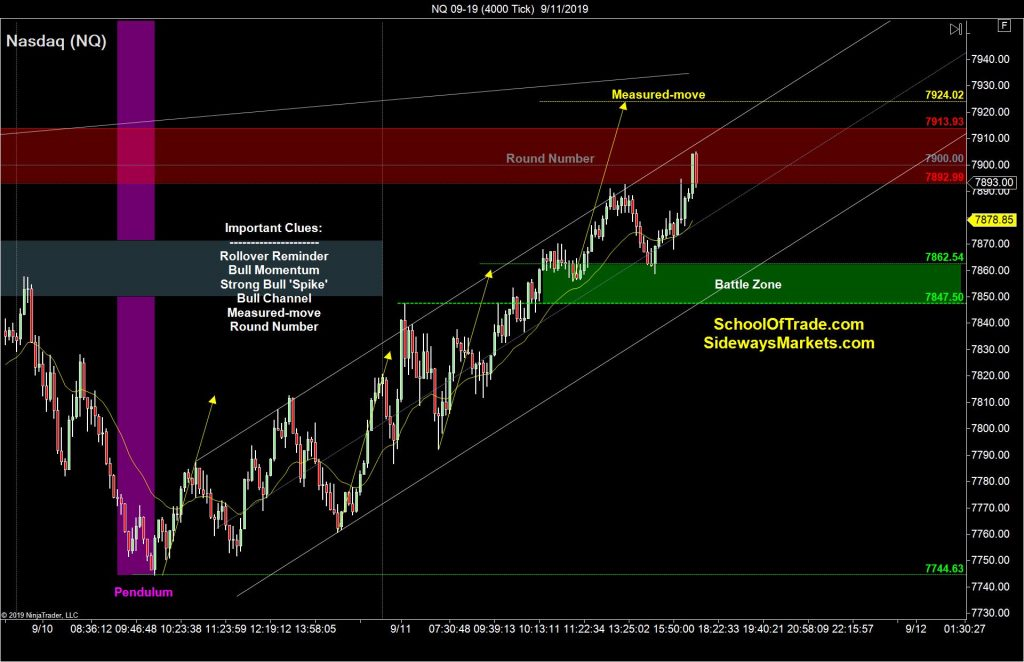 Gold Still Bouncing Around the Range
Gold is bearish and rotating back and forth inside a trading-range, which tells me to fade the breakouts; buying bear breakouts, selling bull breakouts, while avoiding the middle of the range.
And with the ECB announcement tomorrow morning, I'm also keeping an eye on a short-covering rally back to the monthly highs, but I can't do that until I see the 123-Reversal.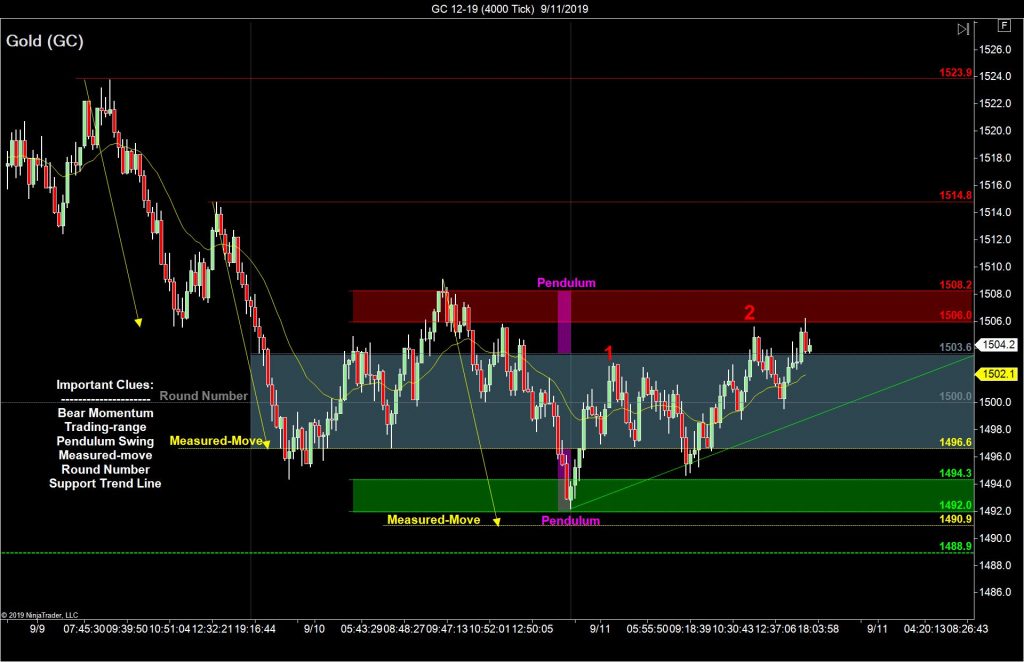 Euro Shoots Lower, But is That a Reversal I See?
Euro is bearish, but the recent bullish POP off today's lows is giving the buyers a shot at a short-covering rally…
Disclaimer: Join our Free Trading Course. Joseph James, SchoolOfTrade.com and United Business Servicing, Inc. are not registered investment or ...
more