This Kind Of Duality
Improving World
Below is the second part of John Mauldin's podcast conversation with David Bahnsen. You can read the first half here.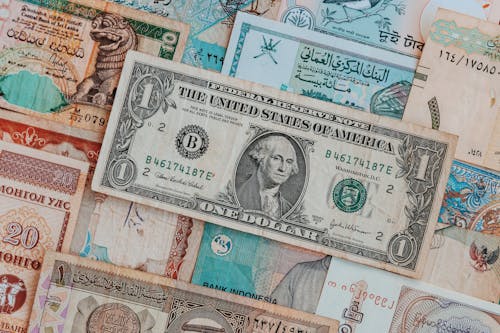 David Bahnsen: Well, hello and welcome to another edition of the Capital Record. This is part two of a two-part series, picking up where I left off last week with my good friend John Mauldin. We decided last week to bite off the last 20 years of national debt and economic stagnation and then talk about the next 20 years of national debt and monetary policy. And it turns out 40 minutes was not quite enough to get it all. So John graciously agreed from his beautiful home in Puerto Rico to join me once again. John, thanks for joining us once again at Capital Record.
John Mauldin: David, some of my best memories in recent years are just simply time with you. You always force my mind to work a little bit better. I wish I had you on my shoulder when I was writing my letter.
David Bahnsen: Well, I certainly appreciate hearing that, especially from you, John. And, you know, even before it became more personal in these discussions and correspondence and conversations and dinners and lunches, and things took on a life of their own for many years, I felt like I had you on my shoulder while reading Thoughts from the Frontline so religiously every week, and of course your books like Bull's Eye Investing. That is always going to be a very underrated book, and I think it was actually rated very highly.
John Mauldin: It hit number one in China [investing books], of all places. And the editor of the Hong Kong Economic Review and someone in Beijing decided it was the best book of all time and they just promoted the heck out of it. I had a column in the Hong Kong newspaper for like 10 years translated into Chinese. And when I went over to Hong Kong, I was the front-page picture and had a thousand people in the room. Those were heady times for this country boy.
David Bahnsen: Well, as it should be. And when I say underrated, I mean, I would say Michael Jordan was an underrated basketball player and he's the greatest of all time and everyone knows it. Yet he was that good. The Bull's Eye Investing was that good in this sense, at the time it was written and the introduction of the concept of Muddle-Through Investing. There are people that have, I believe, a sociological and a psychological affinity towards pessimism and doom and gloom. And there are certainly people that are really almost addicted to a Pollyanna-ish, everything's-always-bullish type of dynamic as well. And for me, as someone who could identify early on the psychological hang-ups that were keeping people from being more objective, your book was so refreshing in that I didn't have it in me to be a permabear. All I had to do is look out my window. And yet I certainly knew coming out of the tech crash, 9/11, the unsettling parts of our new millennium, this wasn't a time for permanent bullishness either. And I'm sure over the years you were proud of things you got right and other [way too many for my comfort] things you now recognize maybe you got wrong. But the point is coming at it from a posture that is realistic, not committed to permanent pessimism or permanent optimism.
John Mauldin: I've developed this kind of duality. It's hard to think of the next 20 years or indeed the last 20 years without being very optimistic about the future of humanity. In terms of our ecosystems, the amount of forest, amount of water we're using, the amount of power and so on, with the exception of oceans, we are so much better off than we were 10 or 20 or even 40 years ago. We're not doing a very good job with the oceans but fewer people are in poverty. The world is improving. Technology is moving absurdly fast. I think this will be the decade of biotechnology. Look at what we've done with the COVID response, the speed of the vaccine development. We're going to see so much science, so much knowledge come out of this that we have no idea where it's going to take us. We can create all sorts of incredible new approaches to health and aging. This decade is going to be powerful. So it's hard not to be optimistic.
Disclaimer: The Mauldin Economics website, Yield Shark, Thoughts from the Frontline, Patrick Cox's Tech Digest, Outside the Box, Over My Shoulder, World Money Analyst, Street Freak, Just One ...
more