This Is Winning?
The November trade release on US-China trade:
(Click on image to enlarge)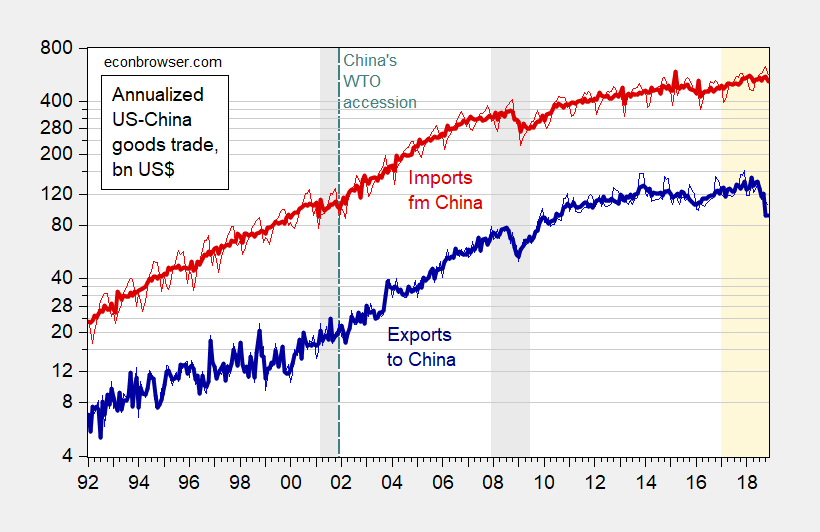 Figure 1: US merchandise exports to China (blue), and seasonally adjusted using X-13 with lunar new year dummy (bold dark blue), and US merchandise imports from China (red), and seasonally adjusted (bold dark red), both in billions US$, at annual rates. NBER defined recession dates shaded gray. Trump administration shaded light orange. Source: BEA/BuCensus, NBER, and author's calculations.
Of course, as Brad Setser points out, Chinese imports from the rest of the world overall have also decreased, so the decrease in US exports to China cannot be completely ascribed to tariffs and counter-tariffs.
However, to the extent that the Chinese slowdown is partly attributable to the US trade sanctions, even part of the income-driven decline in US exports to China can be blamed on Trump's policies.
In any case, Trump's stated objective is to shrink the US-China imbalance (regardless of how misguided that objective). He is failing.