The U2, "Elevation" Stock Market (And Sentiment Results)…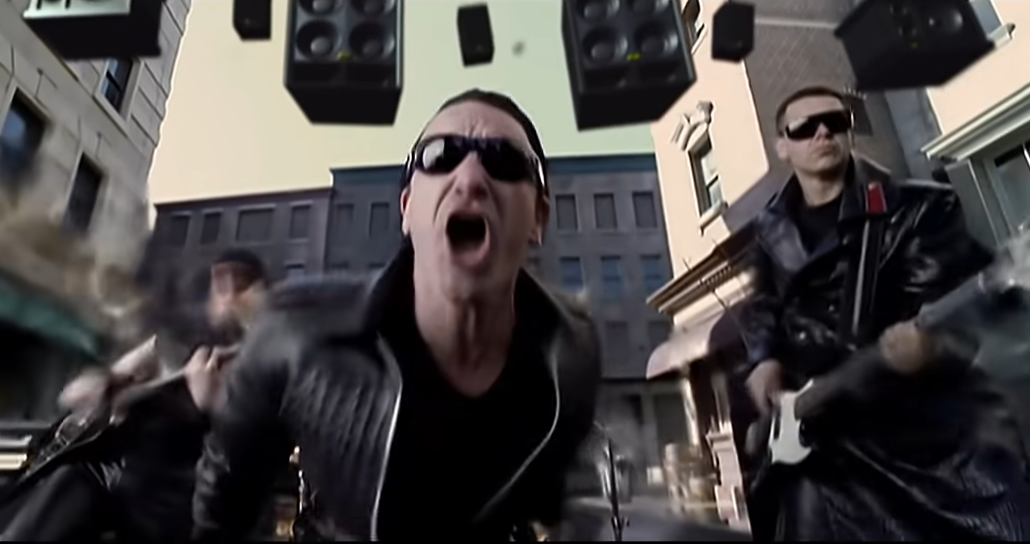 With the market as elevated as it is, the song we chose to embody this week's sentiment is U2's "Elevation:"
I and I in the sky
You make me feel like I can fly
So high, elevation
Elevation
Elevation
Elevation
Elevation
U2 - Elevation (Official Music Video)
The key question everyone is asking is, "are we going to get a correction now?" In my media appearances this week I laid out the "set-up" and what we expect moving forward. I've presented the segments in chronological order (most recent first), starting with yesterday's interview on Yahoo! Finance.
Thanks to Seana Smith, Adam Shapiro, Sarah Smith, and Bridgette Webb for having me on Yahoo! Finance yesterday to discuss the Stock Market, Energy, OPEC, Banks (CECL), the Economy, and our favorite stock holding:
Tom Hayes – Yahoo! Finance Appearance – 12/02/2020
On Tuesday, I joined Liz Claman on Fox Business to discuss the bi-partisan stimulus package that was being discussed, the statistical odds of stock market performance in December, a few key picks/holdings, and whether or not the short term (pre-vaccine) headwinds/shutdowns will slow down the rally. Thanks to Liz Claman and Edward Krajewski for having me on:
Tom Hayes – The Claman Countdown – Fox Business Appearance – 12/1/2020
And finally, on Monday morning I was on Cheddar TV with Jill Wagner. Thanks to Jill and Francesca Conti for having me on – as well as Taylor Craig coordinating all aspects.
In this segment, we were able to cover a lot of ground related to GDP, Money Supply, GDP Output Gap (and what happened the last 2x it was this wide), Consumer Savings, Inventories, and why the rotation into cyclicals is real and will last:
Tom Hayes – Cheddar TV Appearance – 11/30/2020
Where do we Stand?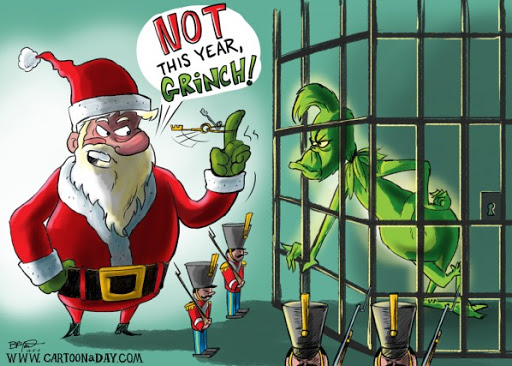 There will be no Grinch! Santa Claus is coming to town.
Last 25 years, market rallies 90% of the time between Thanksgiving and Christmas.
Since WWII, when the S&P 500 is up 10-15% through November, December closes positive 100% of the time (source: Fundstrat).
The U.S. economy just came off an amazing quarter (GDP), at an annualized rate of 33.1%, the strongest ever in records going back to 1948.
The Atlanta Fed now has GDP estimates for Q4 at 11.1% (well above consensus):

With M2 money supply growth of ~+25% yoy, GDP should grow 5-6% in 2021.
Consumer Savings/Pent-Up Demand/Inventories
Consumers have $2.5T of savings and massive pent-up demand. Add the beginning of vaccinations in the next couple of weeks and consumer confidence will start to be unleashed.
When consumers up their spending, factories will have to increase production rapidly, because the shelves are almost empty.
Relative to the level of economic activity, U.S. inventories are near the leanest levels in history.

Fiscal/Monetary Policy Lag

Lagged (6-9 months) impact of $12T global fiscal stimulus and $7.5T of global monetary policy/liquidity implemented in Spring and Summer is just starting to kick in.
$20T to solve a -$3.66T problem (-4.4% global GDP contraction in 2020).

Output Gap:

The output gap is the difference between where actual GDP is from what it potentially could be if you had fully employed all the resources at normal productivity – it fell to near negative double digits in Q2.
It is now back to -3.5%, but the last 2x it hit and recovered from levels anywhere near this were Q4 1982 and Q2 2009. Both marked the beginning of historic multi-year bull markets.
As we are seeing play out, the groups that performed the best in the early stages following this level of output gap were: cyclicals/value and small caps.

Cyclicals