The TPP Was All But Dead - Now DC Think Tanks Are Quietly Urging Biden To Bring It Back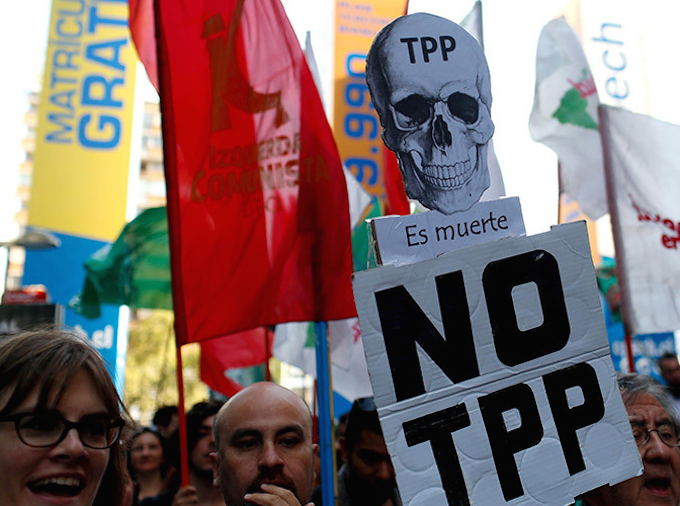 The Trans-Pacific Partnership (TPP) was dead and buried. But now, with the imminent arrival of the new Biden administration, many of the most influential policy groups in Washington are quietly trying to resurrect it.
Writing for the American Foreign Policy Council (AFPC), Joshua Eisenman, the organization's Senior Fellow in China Studies, argues that it is "time to revisit the TPP," which has now been rebranded as the Comprehensive and Progressive Agreement for Trans-Pacific Partnership (CPTPP). Last month, China signed a far-reaching trade agreement with most of the countries of south and east Asia, as well as Australia and New Zealand. For many in Washington, this is a warning sign that the Pacific region is slipping out of U.S. control.
For Eisenman, Asian countries are apparently, "chafing under Beijing's aggressive economic embrace." While the United States continues to build up its military in the South China Sea, "U.S. leadership on the economic front remains weak," he states.
In a remarkable feat of projection, the American think tank also suggests that,
"Beijing continues to wield its growing economic weight as a cudgel against those it perceives as challenging its political interests - and does so without consequence."
The situation for the Biden administration, therefore,
"represents both a crisis and an opportunity…because only with the U.S. on board will CPTPP partners have the leverage they need to rebuff Beijing's advances."
The AFPC is one of the most influential think tanks in Washington D.C., its board of advisors full of powerful state officials. Among them are former Speaker of the House of Representatives Newt Gingrich, former CIA Director R. James Woolsey, and former Secretary of Homeland Security Tom Ridge.
The AFPC's Advisory Board is a veritable who's who of DC insiders
Encompassing around 800 million people and accounting for 40% of the world's economy, the TPP was the largest proposed trade agreement in world history, with the Obama administration describing it as the "cornerstone" of its economic policy. It included not only tariff reductions but also investor rights, intellectual property, and patent protection agreements.
Disclaimer: No content is to be construed as investment advice and all content is provided for informational purposes only. The reader is solely responsible for determining whether any investment, ...
more