The Grace Potter "Falling Or Flying" Stock Market (And Sentiment Results)
This week's pick for "the theme song of the week" – to embody the sentiment of the Stock Market – is Grace Potter's "Falling or Flying."After a 6% intra-week drawdown last week, this week we've made up for lost ground, and more…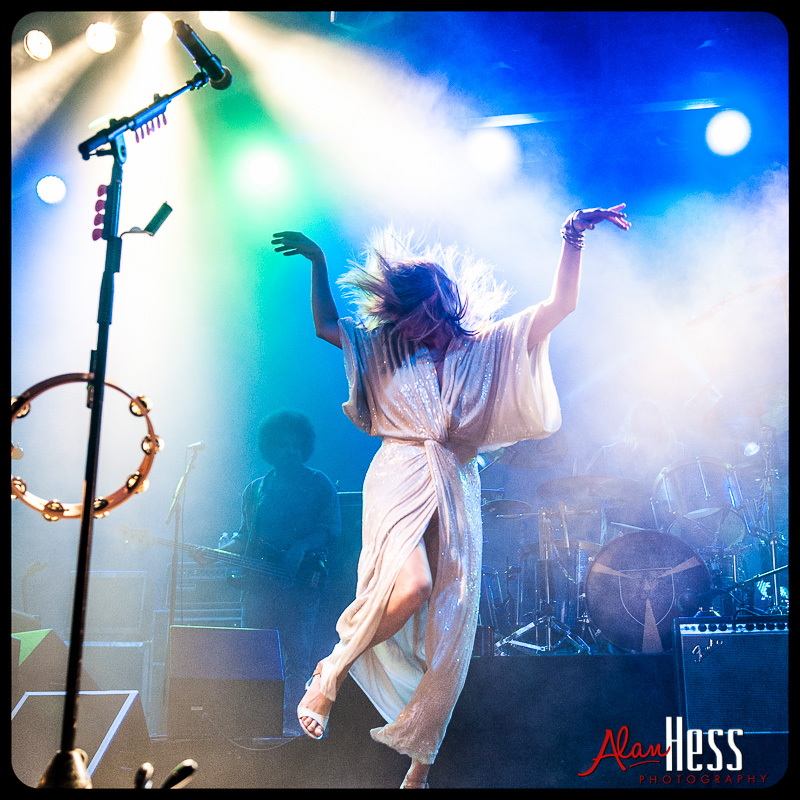 My wife and I have been big Grace Potter fans since "accidentally" seeing her live at Bryant Park in 2010 when we were walking past a special outdoor concert she did that night (4 or 5 concerts later, here we are!). If you're not familiar with her music, she has been doing free live streaming shows every Monday night during the quarantine. But for now, here are this week's salient lyrics as it applies to our analysis:
Things ain't bad but things ain't right
Are we falling or flying?
Are we falling or flying?
Are we living or dying?…

The room was dark but the stage was bright
Are we falling or flying?
Are we falling or flying?
Are we living? Are we dying?
'cause, my friend, this too shall pass
So play every show like it's your last…
On Tuesday I was on Yahoo! Finance for Seana Smith's show, "The Ticker."In the segment below I parsed out the confusion in the markets and how I expect it will resolve itself through broadening participation (of laggard sectors) over time, and partial sector rotation.
In last week's note, we laid out the case for why the market swooned ~6% in a matter of a couple of days and how it came back. We discussed the "Four Horseman of the Apocalypse".
In the note above I highlighted one of the "horseman" named David Tepper. Tepper is a legendary Billionaire Hedge Fund Manager with an exceptional long term record. When he talks, the market listens. What he pointed out was an argument we made a few weeks ago regarding the top 5 weights of the S&P 500 making up ~25% of the index weighting. While he said these names were the 2nd most overvalued in his career (second to 1999-2000), he also said it was likely the bottom was in for the general market.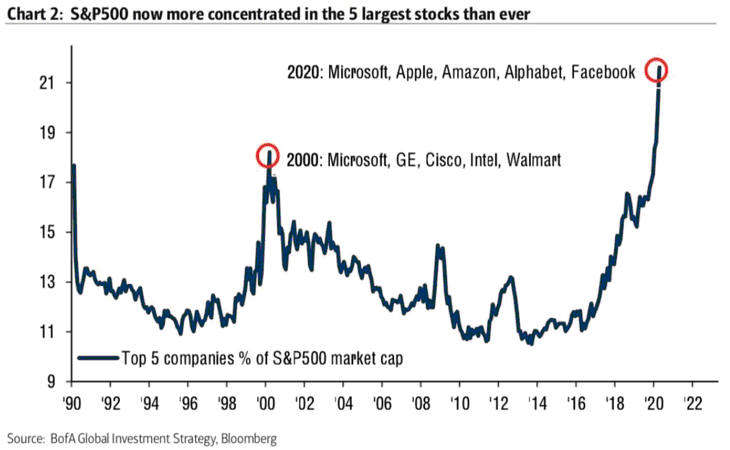 I generally agree, so then if we are to climb higher (the wall of worry) or at least maintain a sensible range to digest the large gains of the March 23 bottom, where will the power come from?
This week I put out a summary of Bank of America's Global Fund Manager (monthly) Survey. It chronicles the survey results of ~200 managers running ~$600B of AUM. You can view it here.
Disclaimer: Not investment advice. For educational purposes only: Learn more at HedgeFundTips.com.