The Establishment Strikes Back
Preventing Violence
The other ostensible reason some of these corporations have given for their actions is preventing violence, but this strains credulity as well. For starters, President Trump explicitly called for peaceful protest in his speech on January 6th (you can read the transcript of the speech here to see for yourself), and, reportedly, meta data indicates the rioting at the Capitol started twenty minutes before Trump's speech ended.
IMPORTANT: I worked with the New York Times to help construct an official timeline of the events that lead to the Capitol Hill siege

Meta data indicates that the original assault on officers was captured 20 minutes before Trump's speech ended https://t.co/vQuByqySxm

— ELIJAH SCHAFFER (@ElijahSchaffer) January 12, 2021
Considering that Trump spoke a mile and a half away from the Capitol, at the Ellipse, it's likely these initial rioters didn't hear any of it anyway.
Also, if social media and other companies were concerned about preventing violence, they wouldn't have supported the perpetrators of the civil unrest last year, which included the worst rioting in America in a half-century. And they would have censored Democratic politicians such as Speaker Nancy Pelosi, Senator Kamala Harris, and Representatives Ayanna Pressley and Maxine Waters who arguably incited violence last summer.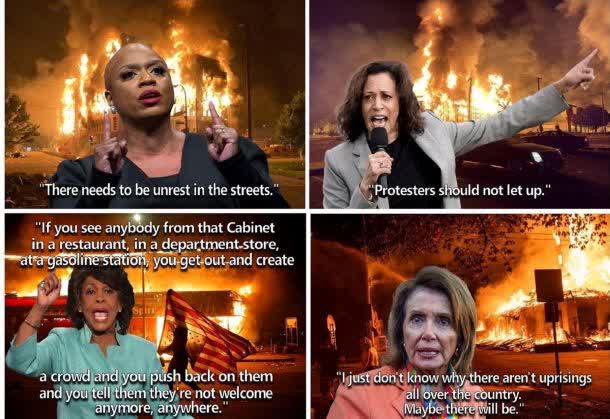 The More Likely Rationale
President Trump ran on three broadly popular policies that are opposed by America's bipartisan establishment: balancing trade, restricting immigration, and avoiding more military adventurism abroad. The point of anathematizing Trump (and possible successors such as Hawley) is to restrict the range of acceptable politics to exclude those positions.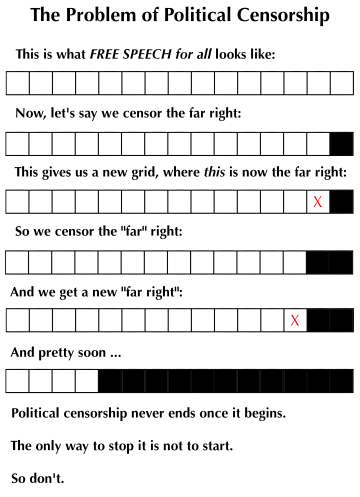 The meme above illustrates the principle.
It's notable that the media have elevated Karl Rove and Liz Cheney to attack Trump.