E

The Bond Market Is Calling The Fed's Bluff
UBS Bank warned that the 'Credit Impulse Gauge' has stalled, and rolled over. This allows individuals to track the economy's credit creation.
And since credit drives growth in the United States, with nearly 2/3 of our GDP from consumption, we need consumers to keep borrowing and spending. The faster money changes hands, the more velocity there is. Velocity is a key input in the economy's inflation growth.
The Credit Impulse Gauge not only drives consumers, but also drives investors as credit growth has a correlation with inflation, velocity, and therefore asset prices. The more consumers have to spend, the more corporations sell, thus higher earnings.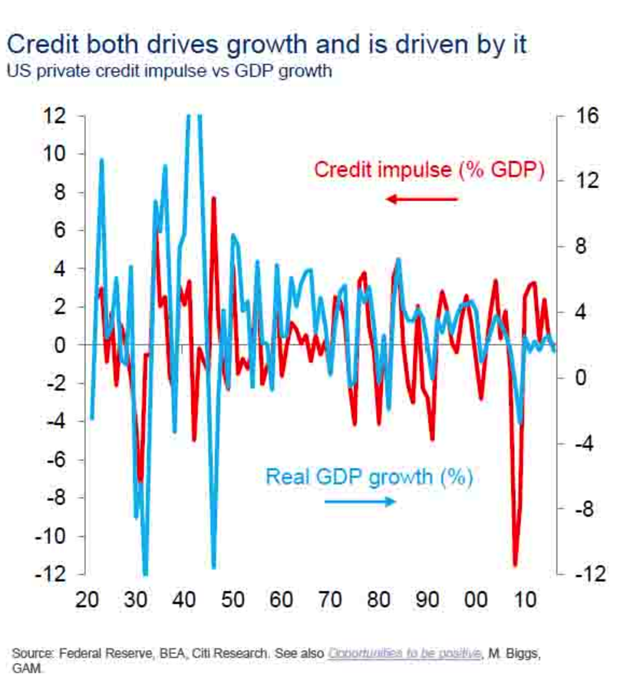 The dire warning the Credit Impulse Gauge conveys is concerning. Not only has growth in credit stopped, but it's sharply reversing. UBS said, "from peak to trough, the deceleration in global credit growth is now approaching that [which was] during the global financial crisis."
But right now, we aren't in a financial crisis. . .
Is this what the bond market is telling us? The economy is sliding into a recession as they chase the yield curve flat during a stubbornly hawkish Fed? That the deceleration of credit growth, softening inflation, and asset prices is entering crisis levels?
The commercial and industrial loans (C&I) are also signaling dire warnings. If the flow of credit declines, businesses and consumers are constraining their expenditures.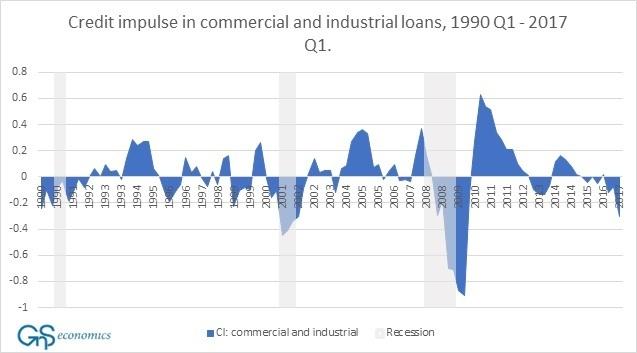 The last three times since the 1990s when C&I loans were as low as they are today, the economy was in recession.
The credit impulse in the US has also turned down, seemingly on the back of a sharp drop in demand for C&I loans - said UBS.
Everything is pointing to a massive deflationary collapse of the global economies. Decelerating credit growth, inverting yield curve, and softening inflation. After a near decade of cheap credit, the tide has turned.