The Biden Put
nflation fears are percolating. The iShares iBoxx $ Investment Grade Corporate Bond ETF (LQD) had its biggest ever stretch of outflows over the past six weeks. There are plenty of warnings signs. Commodity prices are booming. This is happily driving up midstream energy infrastructure, with the American Energy Independence Index up 15% YTD, well ahead of the S&P500 at up 4%. Cyclical and value sectors are drawing renewed interest. Energy has been outperforming technology since November's vaccine announcement.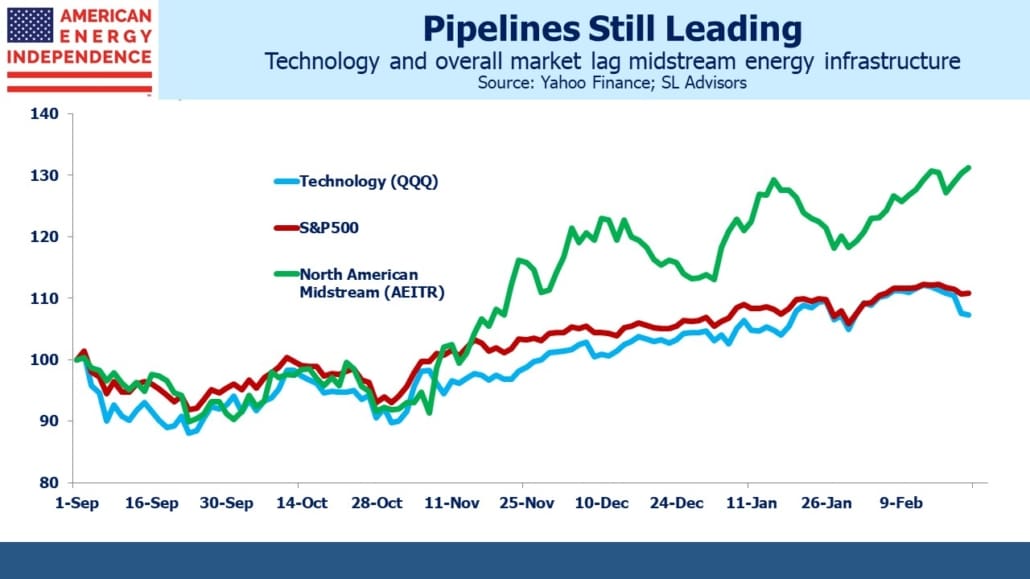 M2 money supply is growing at 26% year-on-year, the fastest since records began. The link between inflation and money supply broke years ago. Money velocity is down sharply, which is why inflation isn't surging. The Fed isn't worried. They would be happy with inflation running above their 2% target for a while. For those of us whose careers include the 1980s, when inflation and interest rates peaked, this is quite an an adjustment.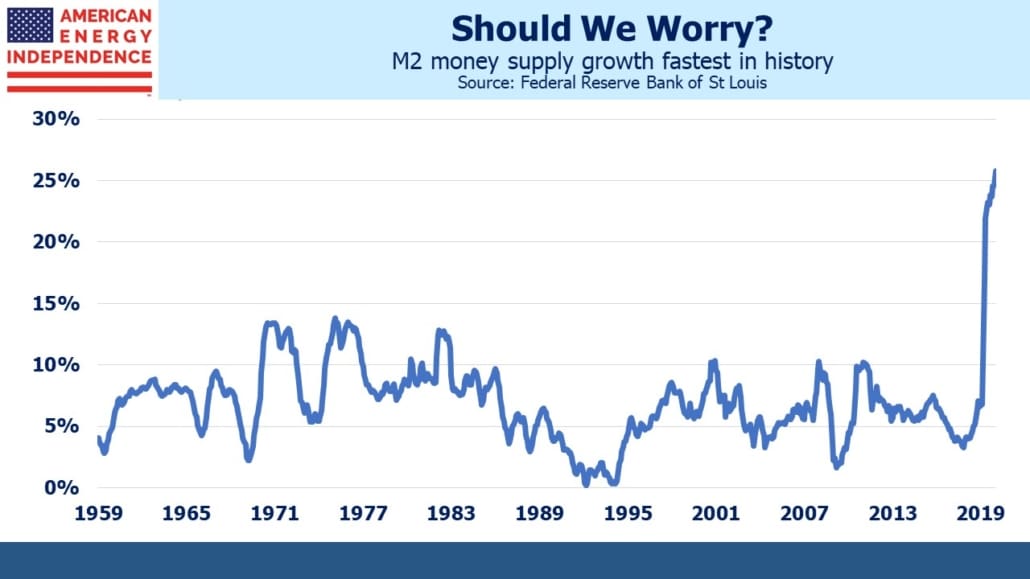 COVID figures are collapsing, which will likely unleash pent-up spending that interminable lockdowns have stifled for a year. The CDC counts 474K deaths involving COVID, less than the 500K figure seen elsewhere because the CDC waits for official death records to be uploaded by the states. This is without doubt a tragedy.
Over the same period, 3.3 million Americans died without COVID. They spent their last months or year alive constrained by all the restrictions we know so well. To pick one cohort, 99K people aged 65-74 died with COVID, but 631K of the same group died without it. 21K aged 45-54 died with COVID, reflecting their low risk profile, but 183K in this group died from other causes, while enduring pandemic restrictions like the rest of us. Even for those 85 and older, who are almost a third of all COVID fatalities, 87% of deaths in this group were non-COVID.
A friend of mine I've known since elementary school died on Saturday from a heart attack, which probably caused me to consider the figures in this way. The lost final year of life for the non-COVID fatalities denied the normalcy of dinners out, companionship with friends, travel and so on is another tragic element of the pandemic, but doesn't get much attention. Do you know anyone who isn't ready to get out there and live once more?