The Barry White, "Never Gonna Give You Up" Stock Market (And Sentiment Results)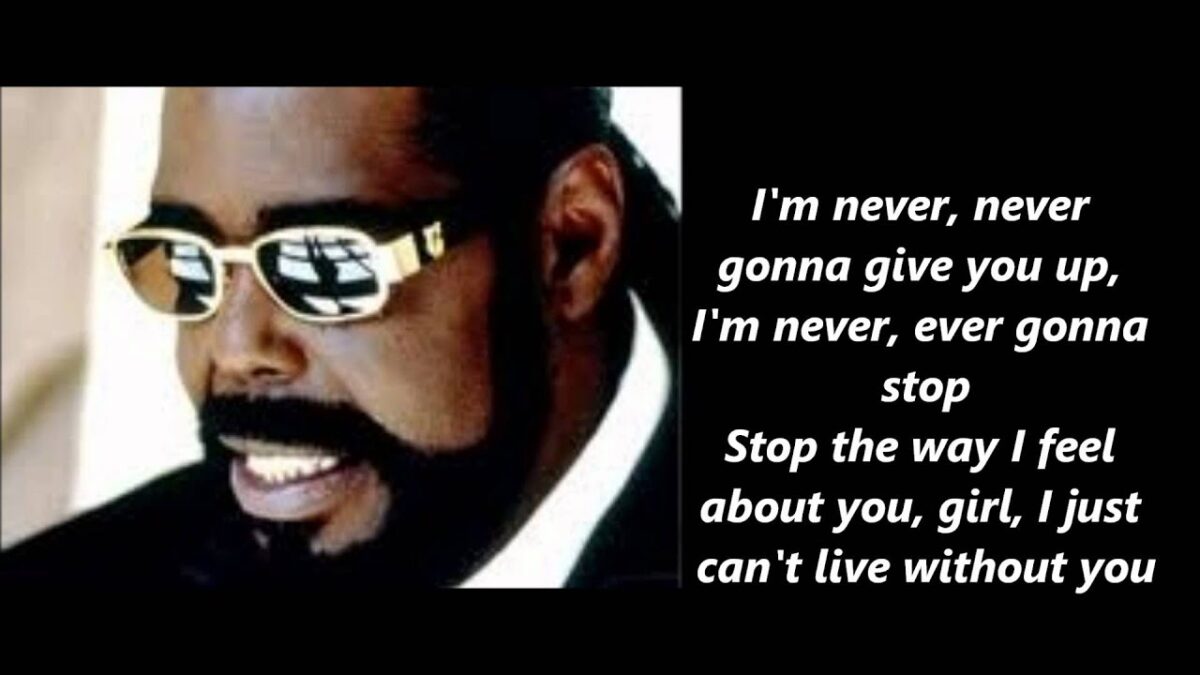 This shortened Holiday Week, the song we chose to embody Stock Market sentiment is Barry White's, "Never Gonna Give you Up."
With the Nasdaq falling almost 11% in a few short trading days, AAPL dropping over 16%, TSLA down ~35%, and ZM off 23.86%…
(Click on image to enlarge)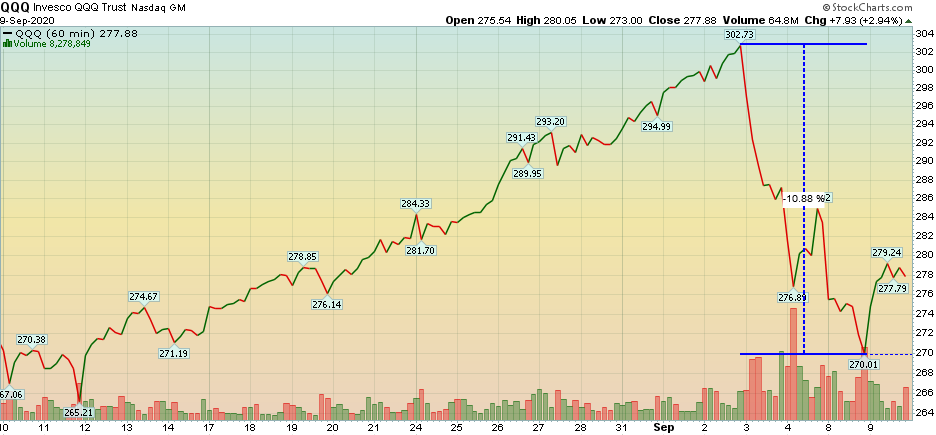 (Click on image to enlarge)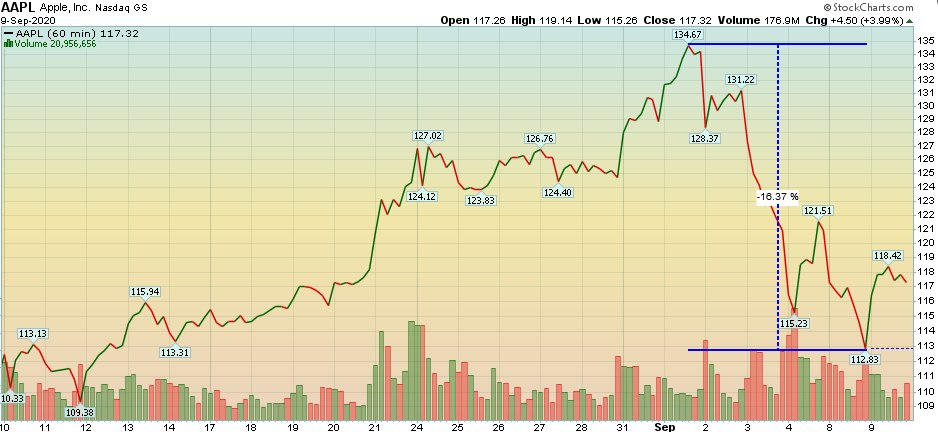 (Click on image to enlarge)
(Click on image to enlarge)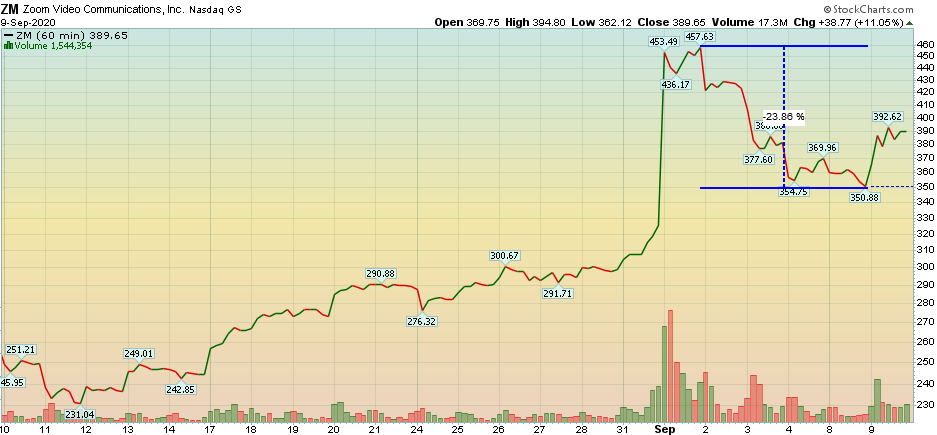 Market Participants began behaving like a longing lover – as they eyed their favorite tech stocks trading a bit cheaper than a week ago:
Never, never gonna give you up
I'm never, ever gonna stop
Not the way I feel about you
Girl, I just can't live without you
I'm never ever gonna quit 'cause
Quittin' just ain't my shtick
I'm gonna stay right here with you
And do all the things you want me to…
Were they Right?
To answer this question, we must first look at one of the catalysts – which was the pause of the AZN/Oxford vaccine trials due to one participant getting sick. Color on this was that the patient's illness was something spinal – which may turn out to be unrelated – but we don't know yet.
As discussed in the last 2 weeks' notes – we made the case why these names were overdone in the short term (review below). It turned out to be right – but the other side of the thesis – (that cyclical would start to outperform on a relative basis) has not yet manifested in earnest.
The Run-DMC, It's Tricky Stock Market And Sentiment Results
The Stevie Wonder, "Faith" Stock Market (And Sentiment Results)
So today (Wednesday), the delay of the front running vaccine pushed the money back into tech. If your bet is that the vaccine is now a way off and slow economic growth is the prognosis, re-buying into tech was a good bet.I'm more optimistic. My base case is that we're two months behind China's recovery (with or without a vaccine).
Disclaimer: Not investment advice. For educational purposes only: Learn more at HedgeFundTips.com.