The Auto Industry Is About To Drive Off A Cliff -- Again!
SELF INFLICTED ABUSE
In the fall of 2015 we released a video study entitled: "The Coming Global Auto Abyss - Too Much Supply, Too Many Brands; Combine with Too Much Credit!". We concluded that low interest rate monetary policy for the auto industry was like handing crack cocaine to a drug addict. The auto industry would rapidly and irresponsibly abuse it, to such an extent that it would once again 'spin out' and careen back to what can only be termed the Washington 'substance abuse center'. Whether mis-management or clever strategy we are unfortunately being proven right and are now witnessing the reality.
The Washington Keynesian planners mistakenly believe that cheap money still stimulates demand. It historically did this before it became a legally addicting substance, but even its original tenet was essentially based on bringing demand forward. By design this creates a demand hole in the future, but as Keynes himself famously rationalized: "in the long term we are all dead"... so not to worry when the economic need is urgent! Setting aside for a moment this critical structural reality, we need to remember that cheap credit additionally fosters structural ramifications seldom elucidated:
EXCESS SUPPLY: Cheap and readily available credit creates excess supply as manufacturer have their capital costs reduced allowing them to competitively pursue market share in the wanton beliefs they can gain competitive advantage due to increased volumes, buyer financing, supply chain leverage, aggressive advertising etc.,
INDUSTRY CULTURE: Sustained periods of cheap credit unintentionally changes buying behavior patterns, expectations and financing structures of industries.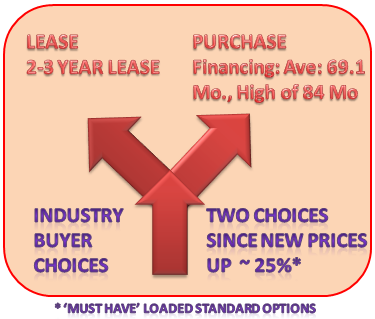 FORD INADVERTENTLY SIGNALS THE REALITY
During Ford Motor company's latest earnings call, while defensively attempting to justify a massive 50% shortfall in earnings (falling to $0.30-0.35 from $0.68 in Q1 2016 and versus expectations of $0.48), they disclosed that sales volumes are now expected to fall off this year and next with used car prices dropping for several years!
Disclosure: Information herein was obtained from sources which Mr. Long believes reliable, but he does not guarantee its accuracy. None of the information, ...
more