Tesla Lowers Q4 Profit Guidance, Unveils Plans To Cut 7% Of Work Force; Stock Slides
As Tesla's much-larger (by sales and production volumes, at least) rivals unveil their rival electric-car models at the North American Auto Show, threatening Tesla's sales and its standing in the market for EVs, the Wall Street Journal reported Friday that Tesla plans to cut 7% of its workforce, part of a production-ramp and cost-reduction effort aimed at boosting sales of the Model 3 (what was supposed to be a "mass market" vehicle).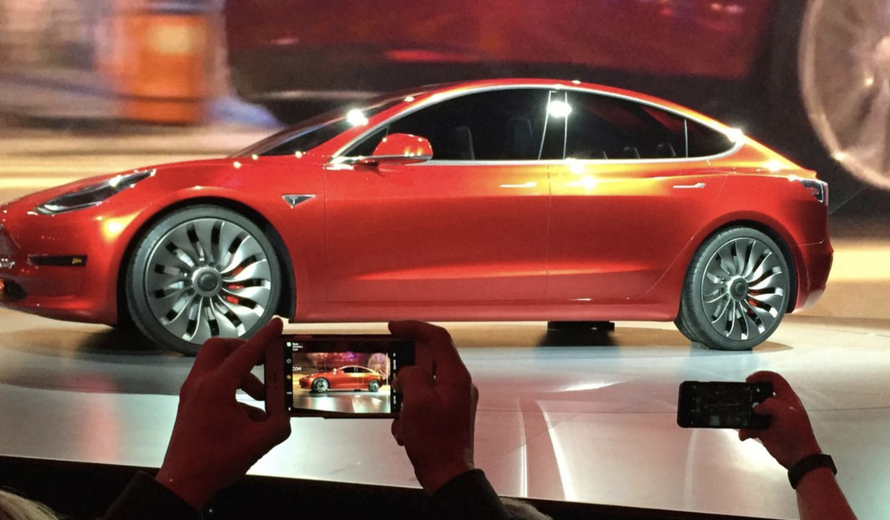 Musk announced the job cuts, the first since June, in a memo to employees. Musk is hoping to sell the Model 3 at $35,000. Late last year he debuted a "low-cost" Model 3 with fewer advanced features that debuted with a price tag of just $45,000).
"Tesla will need to make these cuts while increasing the Model 3 production rate and making many manufacturing engineering improvements in the coming months," Chief Executive Elon Musk told employees in a memo reviewed by The Wall Street Journal. "Higher volume and manufacturing design improvements are crucial for Tesla to achieve the economies of scale required to manufacture the standard range (220 mile), standard interior Model 3 at $35k and still be a viable company."
They also follow a lowering of Tesla's Q4 profit outlook, according to the Street (this comes after the company earned a surprise profit in Q3, albeit a paper profit that was contingent on the company using "every trick in the book").
Tesla said it will post a GAAP-reported profit for the three months ending in December, but cautioned that number will be less than the $312 million it posted for the third quarter. It also said it would ramp up Model 3 production ahead of a scheduled reduction in U.S. tax credits on July 1.
The company's shares were off more than 5.5% in premarket trade.
Disclosure: Copyright ©2009-2018 ZeroHedge.com/ABC Media, LTD; All Rights Reserved. Zero Hedge is intended for Mature Audiences. Familiarize yourself with our legal and use policies every time ...
more