Survival Guide For The Mother Of All Bear Markets From Veteran Bottomfisher John Kaiser
When North Americans wake up to the dangers of relying on China and Russia for essential metals like zinc, rare earths, antimony, niobium and scandium, the juniors now suffering with anemic stock prices could turn into cash producing machines worth writing home to mom about. In this frank assessment of everything from gold and diamonds to potash and zinc, Kaiser Research Online author John Kaiser names for The Mining Report readers the companies that could be swept up in a rush to security of supply.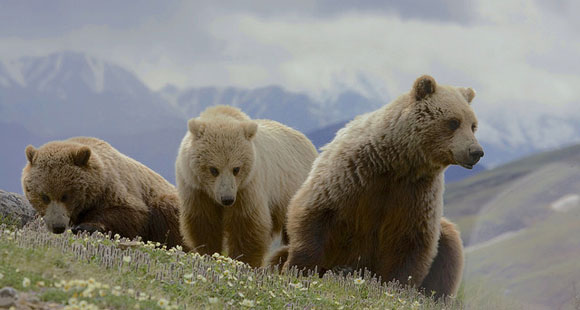 Gregory "Slobirdr" Smith/Flickr
The Mining Report: John, what are the global issues you are watching that could have an impact on commodities, particularly gold?
John Kaiser: There is a risk that the economic growth slowdown already underway can deteriorate further, precipitating major general market declines and causing demand for raw materials to flag. This would worsen the current situation where the supply response from the bull period of the past decade is already, in most cases, exceeding demand and, therefore, resulting in a further glut to depress prices and hurt companies involved in both development and mining of raw materials. At the same time, the subdued global growth outlook is creating domestic stresses that in turn are translating into geopolitical conflicts, which have me thinking about security of supply risks should globalized trade come unglued.
TMR: What effect does political instability in Russia and the Middle East have on gold prices today? History would suggest that uncertainty would drive prices up but that doesn't seem to be the case right now.
JK: A major market correction and evidence that the world is sliding back into recession would be negative and push gold down toward that $1,000/ounce ($1,000/oz) level. Many projects are not viable even at the current $1,200/oz level. This would certainly harm the valuations for producers and the near producers.
On the other hand, even if we avoid a global economic downturn, we are still vulnerable to geopolitical disruptions such as Russia's gradual annexation of Ukraine and its increasingly precarious relationships with Europe spinning out of control and creating some serious supply issues in the gas, oil and nickel sectors. In the Middle East we are witnessing a regional power struggle between the Sunni and Shiite branches of Islam with America's ally, the Saudi monarchy, as potential roadkill. If Obama is unable to bring Iran out of its pariah status and establish a balance of power between Sunni and Shiite, we could see major oil supply disruption.
Meanwhile, China continues to assert its dominance in its neighborhood, as seen by the creation of man-made islands within the Spratly Island chain in the prospective oil rich South China Sea. This expansion of China's footprint is largely at the expense of American influence in that part of the world. That could be geopolitically destabilizing if the U.S. attempts to push back.
TMR: But wouldn't that hurt the dollar and, therefore, be good for gold?
JK: China pushing against the U.S. would have the perverse effect of boosting the dollar higher because the U.S. is still the biggest economy and the military superpower controls the world's shipping lanes. It can function as an island unto itself, especially if it forges a closer relationship with South America. In fact, its attempts to end the cold war with Cuba are part of this initiative. I would say that cases of this sort of instability would cause the dollar to rise and gold to go up. The main hope for a gold uptrend that is beneficial to gold developers and producers because it is not just a reflection of a declining U.S. dollar or global inflation is geopolitical uncertainty. Bad news for gold would be a scenario where the world peacefully sags into a depression.
TMR: You have talked about gold as a store of energy. What does that mean?
JK: I point that out in reference to people who call gold money. Money is an information system, which keeps track of credits and debits. It allows an economy to go beyond the barter system by enabling the exchange of goods and services extended through space and time. Gold has in the past served as a guarantor of the integrity of money, but that is not the same as money, which is an information system whose underlying cost should be as low as possible. Gold requires a fair amount of energy and time to bring it out of the ground into concentrated form. In that sense, gold is a form of stored energy that cannot be unleashed to produce work in any other form. If you wanted more gold aboveground to back the expansion of economic turnover, you would have to invest energy.
"Namibia Rare Earths Inc. Lofdal project could emerge as a long-term supply of HREEs."
Unfortunately, the energy required to bring incremental gold out of the ground is rising as we deplete the low-hanging fruit at the surface of the earth. That, by the way, is a key problem with the gold sector in general. We are now producing 89 million ounces (89 Moz) annually, the highest ever in history, and the price to bring this gold out of the ground is also at an all-time high. Gold makes sense as an asset class because it is a reservoir of expended energy, and the ability to "make" more gold today requires a higher input of energy per unit gold than ever before. The existence and size of an abstract information system such as money should not be linked to the cost of energy.
TMR: How are companies pulling gold out of the ground creating value when the input costs keep going up, but prices aren't rising?
JK: In a lot of cases, companies are simply shutting operations. Where they can, they are rationalizing the costs. Low oil prices are helping some companies, particularly those in remote locations dependent on diesel, provided they did not hedge the future cost of fuel. They may benefit down the road if they are hedging their future consumption at the current levels, for it's unlikely that oil prices will stay at low levels for long.
Some miners are grade flexing. They mine higher grades when the price is low and lower grades when the price goes up. Companies have to be careful not to damage the mineability of the lower-grade portions being saved for later. Some are running the risk of destroying the longevity of the resource, and therefore the future of the company.
TMR: What's an example of a company that is mining gold successfully right now?
JK: Probably the most successful company at the moment is Goldcorp Inc. (G:TSX; GG:NYSE). It has done a good job of acquiring deposits and putting them successfully into production.
Others like Agnico Eagle Mines Ltd. (AEM:TSX; AEM:NYSE) have also done a good job in this regard.
Then there are companies like Barrick Gold Corp. (ABX:TSX; ABX:NYSE), which has done well with its Nevada assets but not so well elsewhere in the world.
TMR: What are juniors with advanced projects that are not viable at $1,200/oz gold doing to stay relevant?
JK: Midas Gold Corp. (MAX:TSX) is an example of a company that has spent over $100 million ($100M) delivering a prefeasibility study, which had to be modified from the preliminary economic assessment (PEA) assumptions to accommodate a lower base case price for gold. The company is optimizing the pit, improving the metallurgy and scaling down the size of the operation to get away from the very high capital expenditure (capex) that made sense when gold was on its way to $2,000/oz but not at $1,200/oz.
TMR: I understand a company just sold 8M shares of Midas. What was behind that?
JK: That was Vista Gold Corp. (VGZ:NYSE.MKT; VGZ:TSX). The company today trades around $0.37/share. It was $14 in 2005. It raised about $25M at the $3/share level in 2012 and spends about $3–4M per year on overhead. The Midas shares that it held were acquired by spinning out the Stibnite project into the public company that became Midas Gold.
Vista sold 15M shares last year to raise money to keep its operations afloat, and it sold another 8M shares this year at an even lower price to raise money to keep its overhead funded. It has another 7M shares to go in six months, which the market will likely also have to eat because Vista's own projects really are in the same boat as all the other junior companies with advanced projects that do not work very well at the current gold price.
TMR: You mentioned that the Stibnite project just had a prefeasibility study released that wasn't embraced by the market. What is it going to take for the market to see that the adjustments the company has made could make the project viable?
JK: This is the mother of all bear markets for the resource sector and the investor community has turned blind to upside potential. One of the problems with the Midas prefeasibility study was that a good part of the resource had to be excluded due to a lack of sufficient drill holes in some areas. That cut the cash flow potential of the Stibnite project, which hurt the net present value projected by the study. However, additional infill drilling will likely bring the missing ounces back into the production model. The market was unhappy that the project appeared to shrink rather than stay the same, but I think this is a temporary result of the feasibility demonstration cycle.
The second thing that the market doesn't like is the location of the project in Idaho, a state that is seen as being very difficult to permit. I think this attitude is misguided. The Stibnite project is a reclamation project funded by a gold mine. This is an environmental disaster area created during World War II when the area was mined for antimony and tungsten, and then the same antiquated mining practices were used in the 1950s into the early 1960s for gold. Putting this mine into production using modern methods would restore fish migratory channels to a big area that is blocked by the leftovers from the old mining operations.
The other thing that people do not understand is that the antimony byproduct supply could become of critical importance to the U.S. because 78% of all antimony comes from China, a country adopting a new environmental policy of cleaning up its very polluting operations. It is reasonable to expect the supply of antimony from China will decline as it shuts down polluting mines. If we encounter geopolitical conflict where material is not flowing out of China for strategic reasons, then the U.S., which still needs a fair chunk of antimony for industrial manufacturing purposes, will find good reason to see the Stibnite mine go into production and provide a domestic supply of antimony.
Disclosure: None.
JT Long conducted this interview for Streetwise Reports LLC, publisher of more