Support For The Gold Price Could Soon Change To A Rush For Gold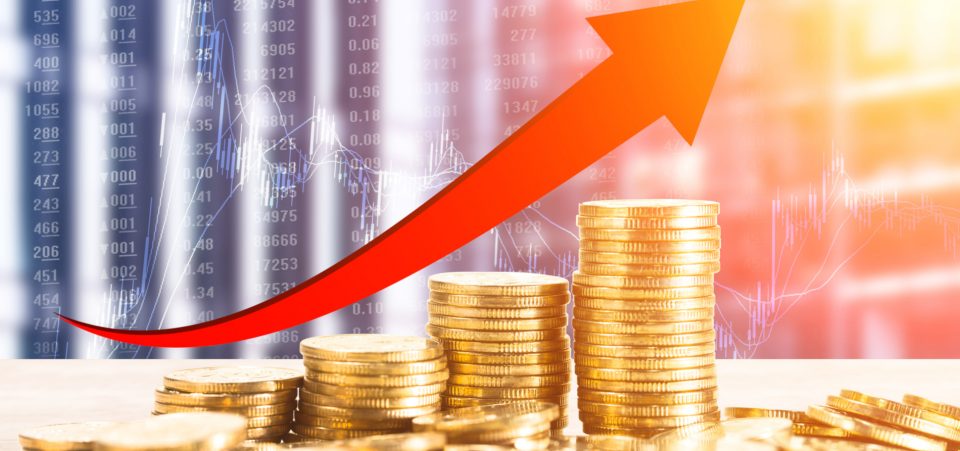 iStock.com/hqrloveq
The Gold Price Passes an Important Threshold
The gold price reached $1,243 per ounce on October 23, 2018. It broke through a "psychological" threshold, breaking past $1,220 per ounce, but failed to maintain the momentum.
After crashing, many stocks - both solid ones like Boeing Co (NYSE: BA) and volatile ones like Tesla Inc (NASDAQ: TSLA) - have recovered.
Simply put, investors have not given up their gluttonous addiction to equities, choosing higher risk instead of safe havens like gold.
It might be fair to say that gold has lost the shine it once enjoyed as a safe haven. But that's only because investors appear unaware that markets can crash.
The Ten-Year Bull Run Under Pressure
After an almost 10-year bull run on Wall Street, there's a collective amnesia about stocks' flipside: they can crash as well as go up. And the pain of enduring a loss on the stock market is far more intense than the pleasure of seeing stocks move higher.
But there's fashion and there's style; they're not the same thing. Fashion is temporary and changes. Style is permanent and adapts.
Investing in stocks, outside of a clear strategy based on a buy-and-hold approach, is often a fashion.
Gold may be traditional now, but it's never out of style. And it may soon become fashionable again.
Indeed, the change, or the shift, has already begun.
The fact that the gold price started to move higher just when stocks started to drop as fears and volatility increased demonstrated that the "flight to safety" mechanism remains as relevant as ever.
The gold price trend over the last year shows that investors have not rushed to gold during the summer of 2018, marked by emerging markets concerns.
Nor have investors chosen to invest in gold as Wall Street hinted in the last weeks of October that a market sell-off was coming.
A Different Approach to Investing?
Disclaimer: There is no magic formula to getting rich. Success in investment vehicles with the best prospects for price appreciation can only be achieved through proper and rigorous research and ...
more