Strong Chinese Agriculture Purchases Likely To Continue In 2021
China has increased agricultural imports this year for several reasons, and it appears as though these strong purchases are set to continue into 2021, which should mean the agri complex remains well supported next year.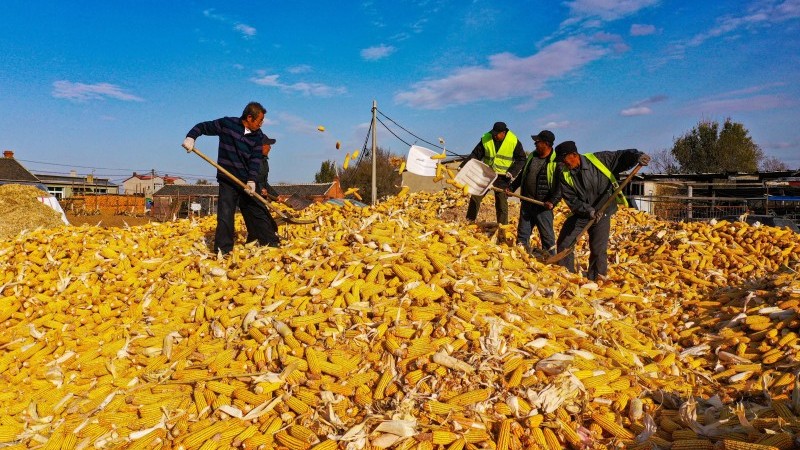 Why has China boosted agri imports?
Agricultural markets have received a boost in 2020, and one of the key drivers behind this has been a significant pickup in Chinese demand over the year.
Whether it is soybeans, corn, wheat or sugar - all have seen a significant increase in Chinese buying over the year. Soybean imports over the first 10 months of the year are up almost 18% YoY, inflows of corn are up 97%, sugar imports have increased by 28% YoY, and wheat imports have grown by 163% YoY (WEAT).
So why are we seeing this pickup in Chinese buying? While the 'phase-one' trade deal is probably playing a role in more imports of certain agricultural commodities, it is certainly not the only reason. There is likely an element of China ensuring food security amid the pandemic, given the potential disruptions to global supply chains.
Meanwhile, further support for agricultural purchases has come from the fact that pig herds in China are starting to recover following the African swine fever outbreak over 2018 and 2019. The government has made it a priority to increase pork production in the country, after the outbreak saw pig herd in the country fall to its lowest levels in 16 years in 2019, pushing up pork prices. According to government data, China's pig herds in October was 26.9% higher YoY, and with this strong growth, demand for animal feed has grown, which has been supportive for corn and soybeans (CORN, SOYB).
Over the years we have seen China draw down inventories in certain commodities. The domestic corn balance has tightened, with flat production, and continued demand growth, and so there is a need to rebuild stocks. The outlook for corn demand remains constructive in the longer term, particularly given China's aim of implementing a nationwide 10% ethanol mandate, which was meant to be implemented in 2020, however, it was suspended due to tightening corn stocks and limited production capacity for ethanol.
Disclaimer: This publication has been prepared by ING solely for information purposes irrespective of a particular user's means, financial situation or investment objectives. The information ...
more