Stocks Going Lower After Fed, Were We Right About The Topping Pattern?
The U.S. stock market indexes lost 1.1-1.3% on Wednesday, as investors reacted to the Fed's interest rate cut decision release. The S&P 500 index broke below the 3,000 mark. It fell almost 70 points of its Friday's new record high of 3,027.98, before bouncing off the support level and closing more than 20 points above the daily low. The Dow Jones Industrial Average lost 1.2% and the Nasdaq Composite lost 1.3% on Wednesday.
The nearest important resistance level of the S&P 500 index is now at 2,995-3,000, marked by the recent support level. The resistance level is also at 3,020-3,030. On the other hand, the support level is at 2,950-2,960, marked by the early May local high of around 2,954, among others.
The broad stock market broke below its two-month-long upward trend line yesterday, and then it accelerated lower towards the early May local high. Is this a downward reversal or just another correction within an over half-year-long medium-term uptrend? For now, it looks like a downward correction:
(Click on image to enlarge)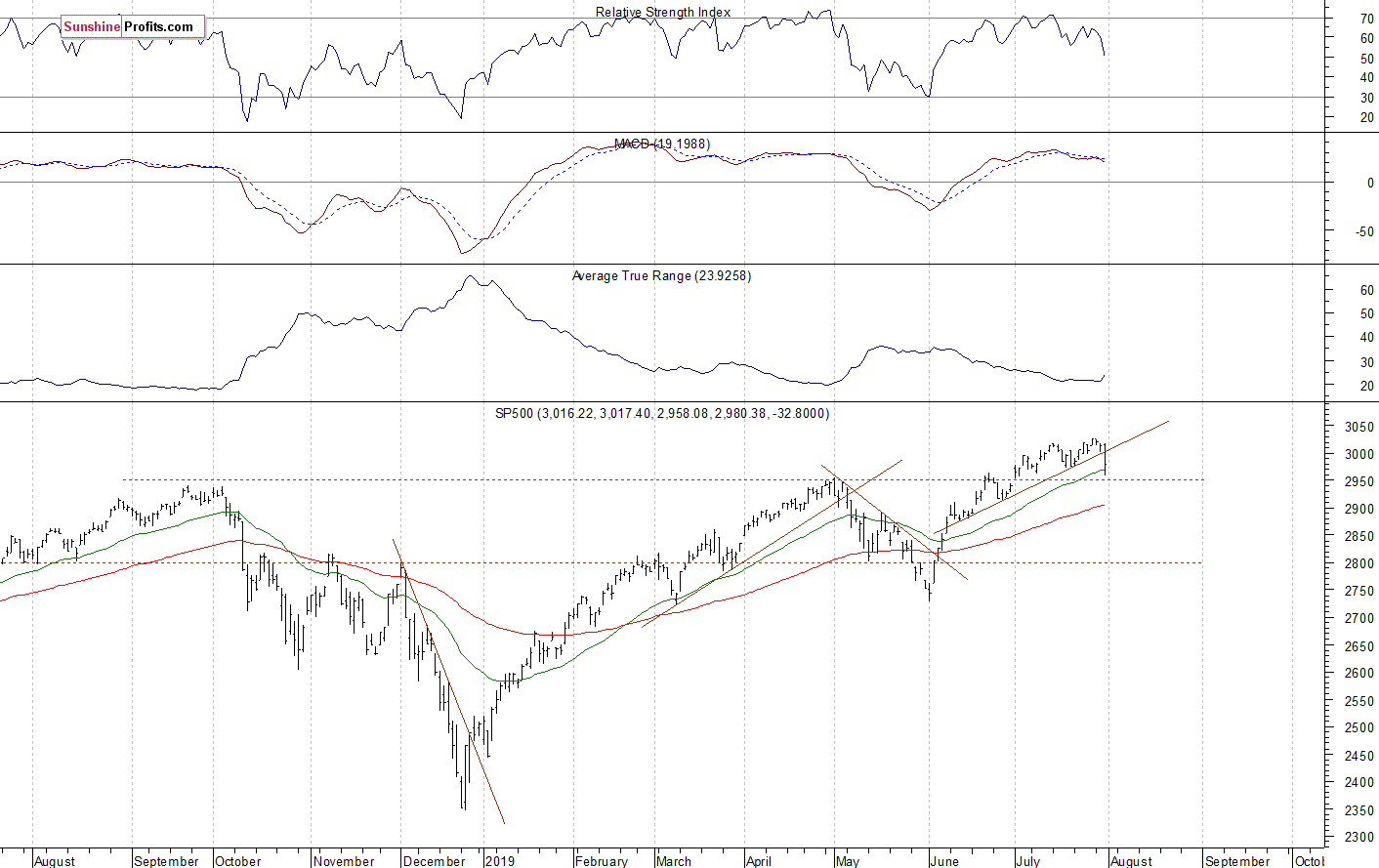 New Short-Term Uptrend or Just Retracement?
The index futures contracts trade 0.1-0.4% above their Wednesday's closing prices, so expectations before the opening of today's trading session are slightly positive. The European stock market indexes have been mixed so far. Investors will wait for some economic data announcements today: Unemployment Claims at 8:30 a.m., ISM Manufacturing PMI, Construction Spending at 10:00 a.m.
The S&P 500 futures contract trades within an intraday uptrend, as it retraces some of its yesterday's decline. The nearest important resistance level is now at around 3,000, marked by the previous support level. On the other hand, the support level is at 2,970-2,975, among others. The futures contract is within a short-term upward correction this morning, as the 15-minute chart shows:
(Click on image to enlarge)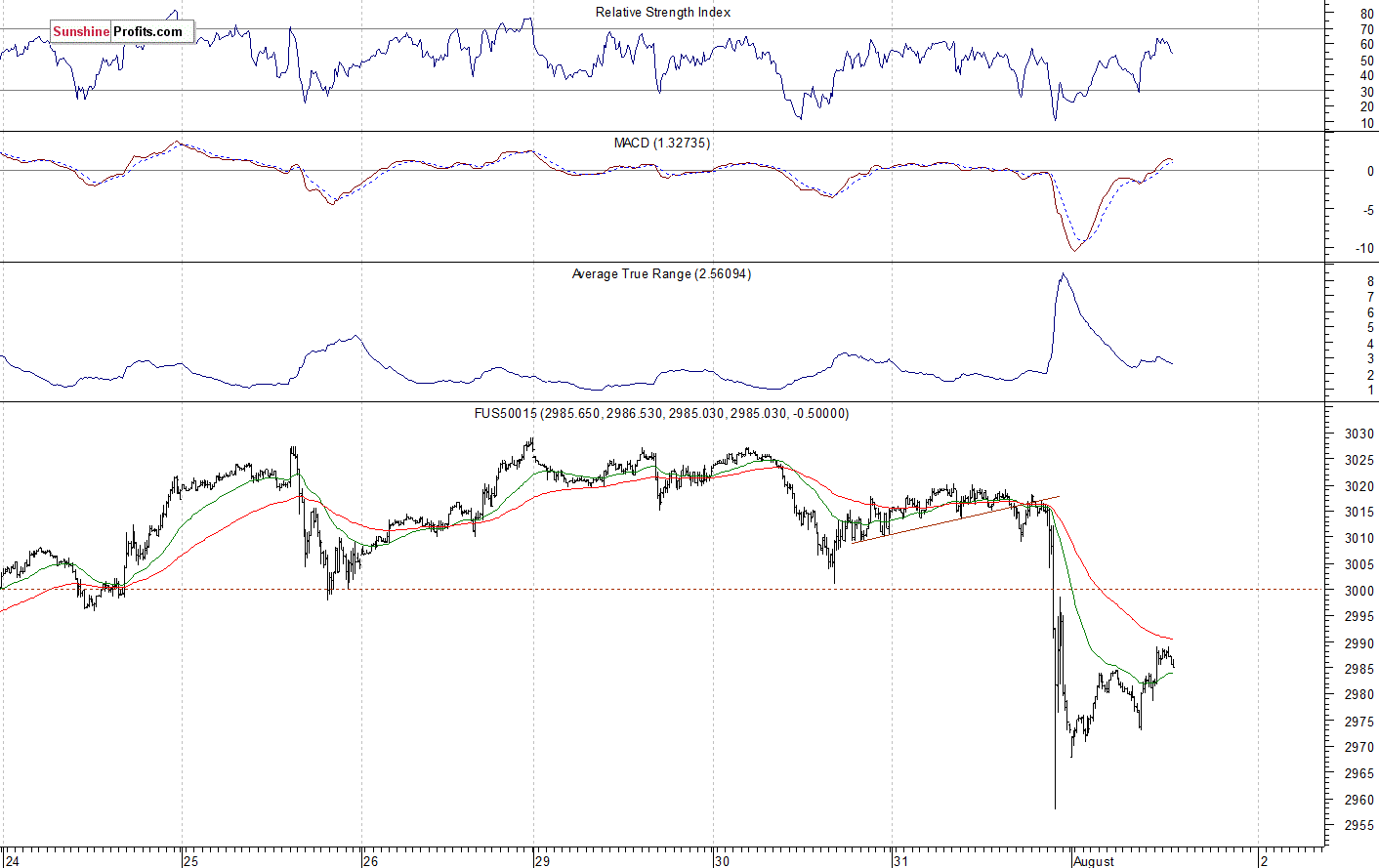 Nasdaq 100 Slightly Below 7,900