Stock Markets Torn Between Optimism Over Vaccines And Discouragement Over Macro Data
The main European indices' post mid-session gains are driven by the good news that continues to arrive around the vaccines against Covid-19. In the United States, Pfizer (PFE) asked for authorization on Friday to commercialize its vaccine and the regulator could make it effective by mid-December, as it was made known this weekend.
For its part, AstraZeneca (AZN) announced today that its vaccine, developed together with the University of Oxford, shows 90% efficacy in one of its trials by administering "half a dose, followed by a full dose with an interval of at least one month ".
Despite this announcement, the pharmaceutical company registered drops of 1.27% in the pre-opening of the market after closing last Friday with a rise of 2.35%.
(Click on image to enlarge)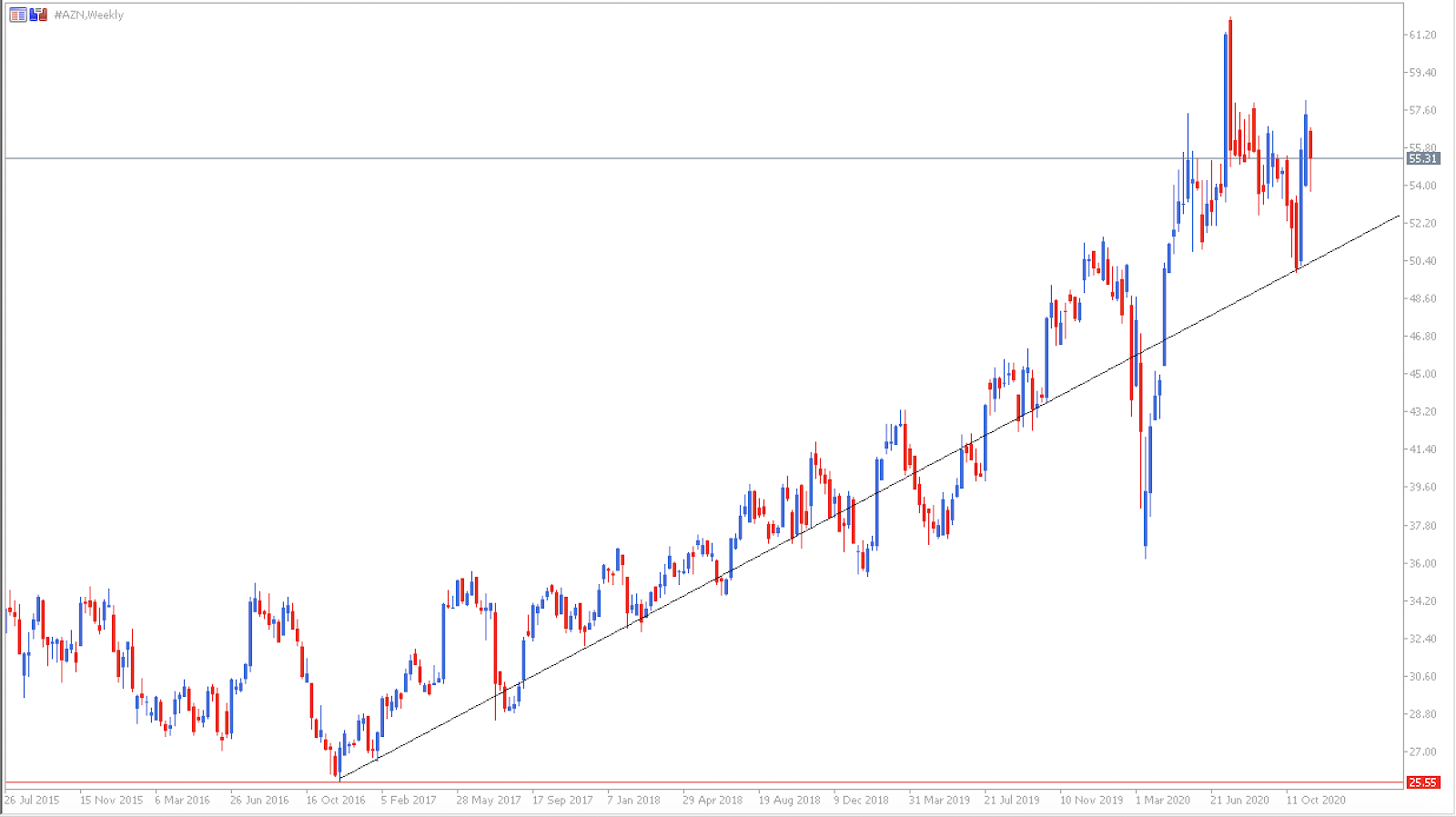 Source: Admiral Markets MetaTrader 5. AstraZeneca CFD Weekly Chart. Data range: from July 26, 2015, to November 23, 2020. Prepared on November 23, 2020, at 11 am. Keep in mind that past returns do not guarantee future returns.
Indexes performed as follows:
The Italian FTSE MIB index is the one that registered the most gains in the middle of the session, with 1.2%
The German DAX rose 1.1%
Spanish IBEX 25 increased 1%
The French CAC 40 rose 0.9%
The FTSE 100 saw 0.4% gains
However, uncertainty and fear of the economic effects of the pandemic due to lockdowns continue to be very present in the minds of investors.
Today, IHS Markit's leading PMI index fell to 45.1 from 50.0 in October, the exact level that separates growth from contraction. "The economy of the euro zone has suffered a severe fall again in November amid renewed efforts to quell the growing wave of COVID-19 infections," Reuters reported. "The data increases the probability that the GDP of the euro area will contract again in the fourth quarter", they warn.
Disclaimer: The given data provides additional information regarding all analysis, estimates, prognosis, forecasts or other similar assessments or information (hereinafter "Analysis") ...
more