Stock Market Cycles & Upcoming Decade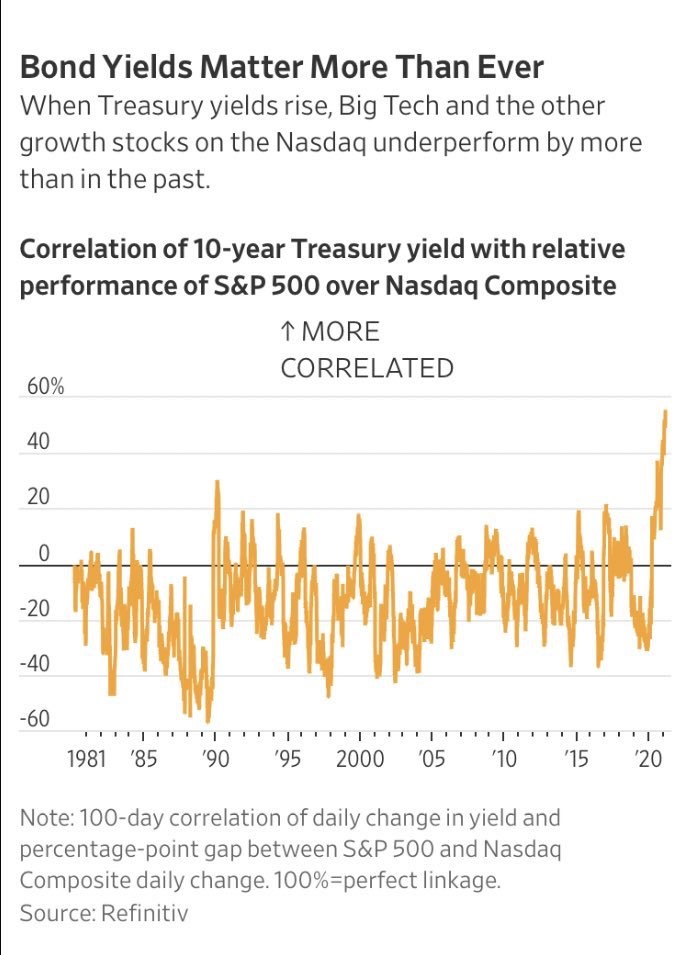 Source: Wall Street Journal
Some investors are questioning whether the FAANG stocks should be grouped in with the long duration trade. It's a fair point because many are GARP stocks rather than growth names. They certainly aren't losing money either. There might be another factor impacting them such as regulation worries or growth concerns. As they grow larger, they are encroaching on each other's territory. When you are a $1 trillion company, it's hard to find new markets that will move the needle.
Stock's Don't Always Go Up
Investors in 2009 would be shocked to hear the level of euphoria among investors today. It helps to have actually been following markets 12 years ago. There were news reports about how retail investors might never get involved in the market again. We had just come off the financial crisis which was fairly close to the Nasdaq bubble burst. Many investors didn't think we could have a long term bull run.
As you can see from the chart below, from 2000 to 2004 the real annual S&P 500 returns were -5%. The market runs in long term cycles. We are in the midst of a powerful rally that started in March 2009. Typically, this type of euphoria doesn't last long. If you are a long term investor with a 10 year time horizon, you smartly expect weaker returns than we had in the prior 10 years.
This is something I remind myself of a lot - long term equity returns are *not* consistently distributed

The last 140 years has seen FIVE 15-year periods of <4% annual returns pic.twitter.com/Qjkr1M90oG

— Corry Wang (@corry_wang) August 8, 2020
Conclusion
Spending and consumer sentiment are spiking. That spike in spending happened before the stimulus. Spending in the 2nd half of March will be above the pre-pandemic level. The 10 year yield is wreaking havoc on growth stocks compared to the rest of the market. It hasn't been as dramatic as it can be because the overall market has been rising. This trend could get ugly in a correction. The stock market moves in cycles. On a multi-month timeframe, we are closer to the end than the beginning of the current bull market given the yet to be seen change in macro, high valuations and the historic retail investor participation.
Disclaimer: The content in this article is for general informational and entertainment purposes only and should not be construed as financial advice. You agree that any decision you make will be ...
more