Stalling Signs? Taking A Look Under The Hood Of US Equities
C.H. Robinson Worldwide, Inc. 4.61%
CSX Corporation 4.39%
Delta Air Lines, Inc. 1.94%
Expeditors International of Washington, Inc. 4.61%
FedEx Corporation 13.10%
J.B. Hunt Transport Services, Inc. 6.70%
JetBlue Airways Corporation 0.70%
Kansas City Southern 9.73%
Kirby Corporation 2.51%
Landstar System, Inc. 6.60%
Matson, Inc. 2.79%
Norfolk Southern Corporation 11.42%
Ryder System, Inc. 3.12%
Southwest Airlines Co. 2.26%
Union Pacific Corporation 9.91%
United Airlines Holdings, Inc. 2.11%
United Parcel Service, Inc. 8.39%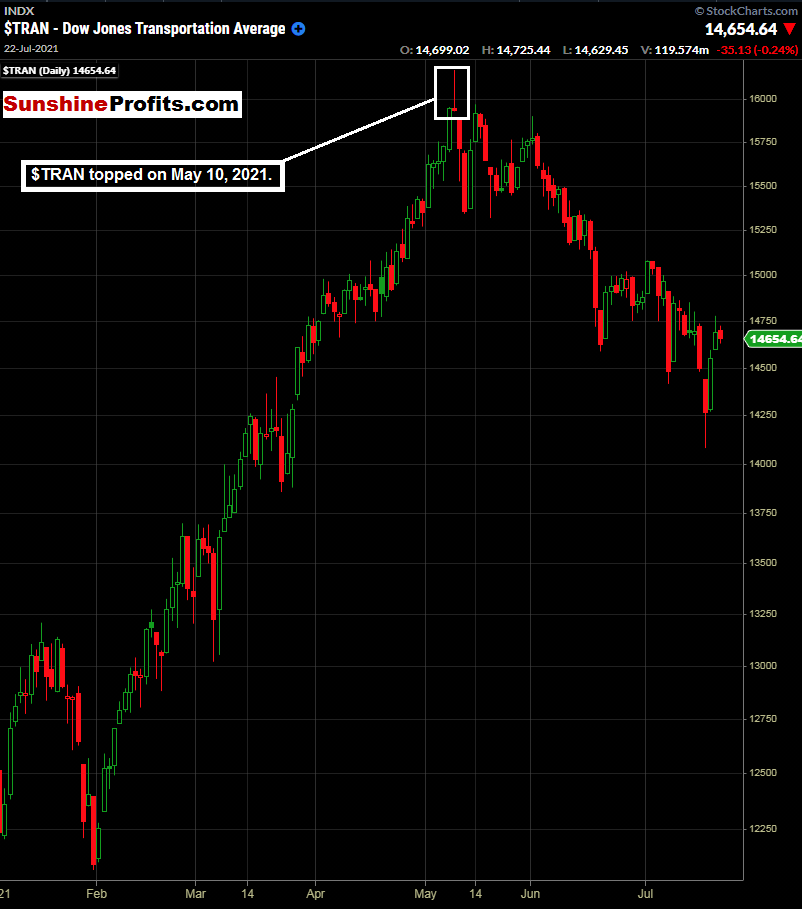 Figure 3- Dow Jones Transportation Index January 4, 2021 - July 21, 2021, Daily Candles Source stockcharts.com
Here, and in contrast to the Dow Jones Industrial Average, we can see that the Transports topped back on May 10, 2021. Proponents of Dow Theory would argue that this creates a lack of confirmation and that the subsequent highs in the Dow Jones Industrial Average are not valid due to this lack of confirmation.
What could be the reason for the stall in the Transports? Input Costs? While fuel costs have risen, what about the rise in retail spending? Is the stimulus-powered consumer pocket not enough to counterbalance the rising input costs?
If input costs are the reason for the stalling, what about the other companies that rely on raw materials to make their products? Recent inflationary data has not affected these companies' stock prices yet (for the most part).
What if the Fed eases off the gas pedal?
While it is very difficult (if not impossible) to pick market tops (and I don't advocate trying to do that), it is wise to look at certain market indicators to get an understanding of what is going on beneath the surface.
It is easy to look at the chart of the $SPX and see that it is moving higher, from the bottom left-hand corner of the chart to the top right-hand corner. However, that does not tell the whole story of what is happening in the US equity markets.
Disclaimer: This content is for informational and analytical purposes only. All essays, research, and information found above represent analyses and opinions of Rafael Zorabedian, and Sunshine ...
more