Sprott Fund Managers: Sticky Contrarian Investors Wanted
TM editors' note: This article discusses a penny stock and/or microcap. Such stocks are easily manipulated; do your own careful due diligence.
When Paul Wong and Maria Smirnova took over management of the Sprott Gold and Precious Minerals Fund in January, the first thing they did was focus on liquidity. In this interview with The Gold Report, the two share their secrets for maintaining the discipline required to execute on a contrarian investing philosophy while taking advantage of the trading opportunities that open up in the final stages of a bear market.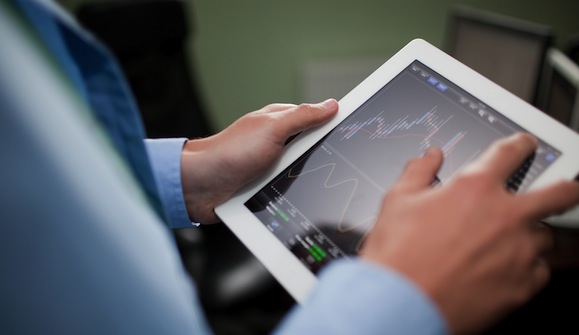 The Gold Report: Rick Rule talks a lot about how much money can be made investing in things people hate, or at least don't like very much. Throughout the first quarter of this year, natural resources as a whole seemed to be in that category. How do you create a successful investing strategy out of a contrarian philosophy?
Paul Wong: First, it takes a lot of patience to be contrarian. You also need to have a lot of discipline. Probably more important than anything else, you need sticky investors. That's the hardest thing to get on the planet right now, an investor willing to stick it out.
Contrarian investors have to have the stomach to buy when the market is in the midst of a violent selloff, and they have to have the wherewithal to ride the volatility of the storm. That's the patience and the discipline part. Successful bottomfishing investors have to be able to discern the fine line between a company that could rally hard after a down leg and one that is on the verge of going bankrupt. You can throw luck into the requirements for being a contrarian investor as well, but at the end of the day it is a challenging way to approach building a portfolio so it is a good thing it sometimes pays off so dramatically.
Mutual funds aren't traditionally built to be contrarian. I remember a joke I learned when I was a junior portfolio manager. I mentioned to someone that a stock could be a great investment in three or five years' time, and the fellow shot back to me, "Yes, my successor will look quite brilliant when that happens." That's the problem with long-term, contrarian-type investments. It may be a great idea, but you may not have a job by the time it pays off.
TGR: Does it take a lot more homework to be a contrarian investor than following an index or a blue chip stock?
Maria Smirnova: Certainly, but that's what we do here. We stay in touch with the companies in our universe all the time. We get to know the management teams. So for us, it's par for the course.
TGR: That distaste for precious metals, particularly gold, seems to be softening lately. What is your working estimate for gold prices through the rest of 2015?
PW: We see gold prices range bound between $1,150 an ounce ($1,150/oz) and $1,300/oz. What's driving gold right now is the volatility in the currency market. The U.S. dollar has been strengthening against every currency on the planet based on monetary policy. The U.S. is just in a different phase of its economic cycle than everyone else. The Federal Reserve Board is now focused on increasing rates, possibly as soon as December of this year. Conversely, Europe and Japan are still in quantitative easing mode. They're looking aggressively to lower rates. Paired with attractive bond yields and a domestic economy that is relatively stable, the U.S. dollar will probably continue to be strong and that has an impact on gold prices.
Disclosure:
JT Long conducted this interview for Streetwise Reports LLC, publisher of more