S&P 500 Reached 2,600, Downward Correction Ahead?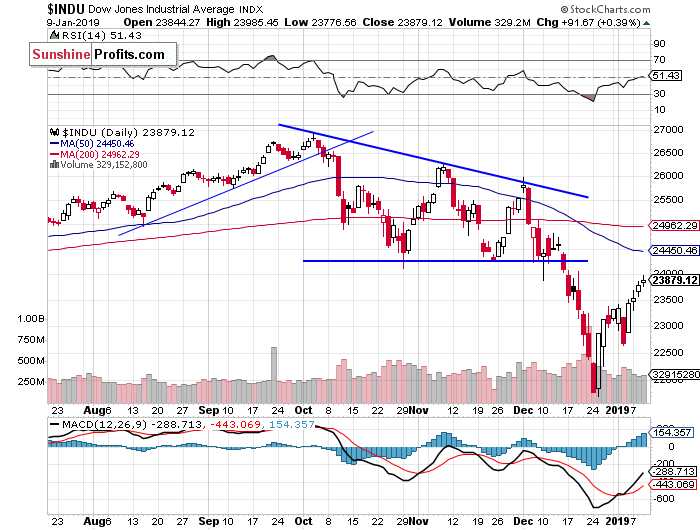 Japanese Nikkei - New Uptrend or Just Rebound?
Let's take a look at the Japanese Nikkei 225 index. It accelerated the downtrend in the late December, as it fell slightly below the level of 19,000. Since then it traded within a consolidation. Early this week we saw an advance above the level of 20,000. For now, it looks like an upward correction: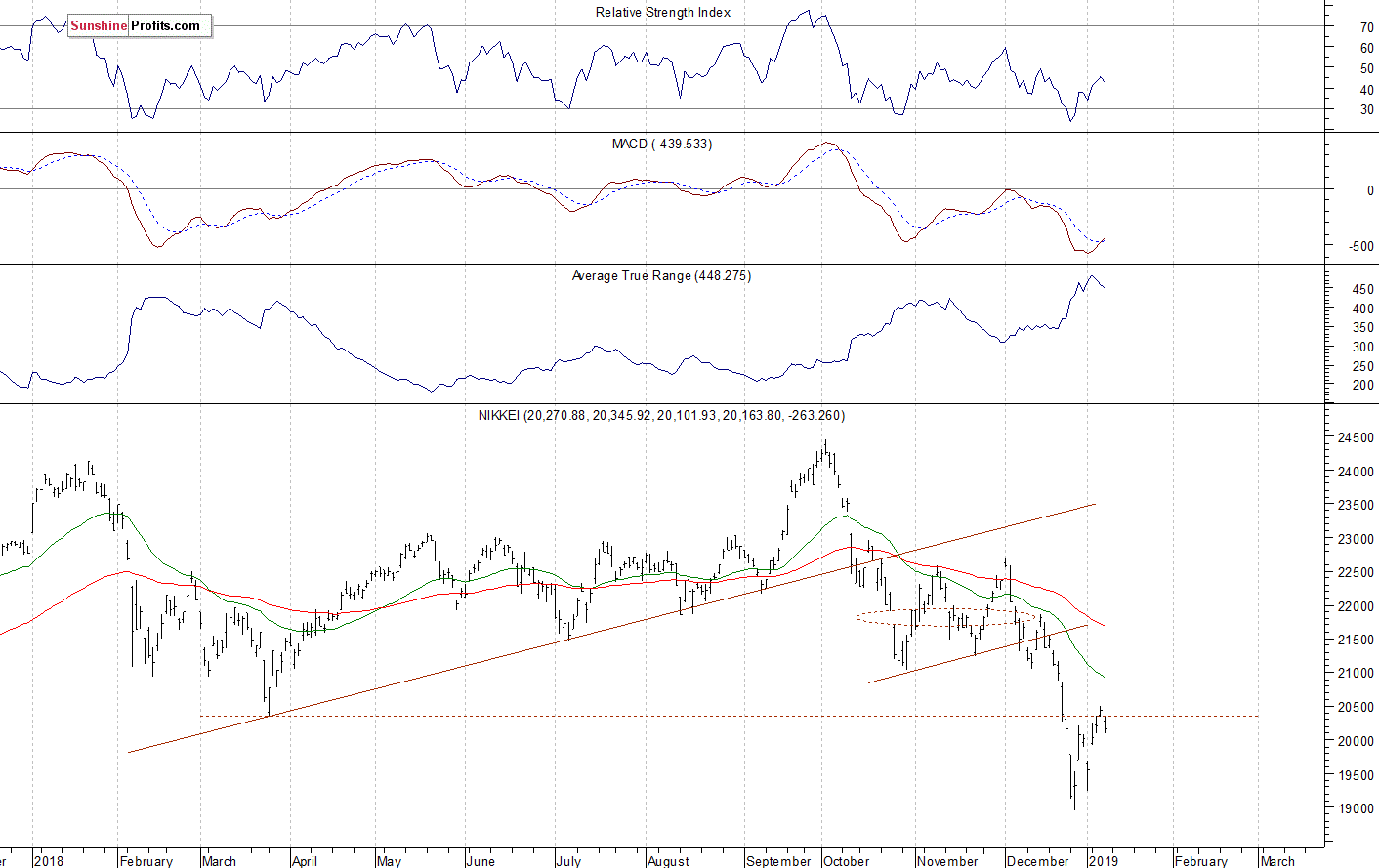 The S&P 500 index extended its downtrend in the late December, before reversing higher. The broad stock market was more than 20% below its September's record high on December the 26th. Is this a new long-term bear market or just medium-term downward correction? For now, it looks like a correction. However, there have been no confirmed medium-term positive signals so far. The market retraced some of its recent decline, but it continues to trade below the important resistance levels.
Concluding, the S&P 500 index will likely open lower today. The market may retrace some of its short-term uptrend and we may see a profit-taking action. Investors will wait for the mentioned speech from the Fed Chair Powell later in the day.