S&P 500: Friday's Rally Was A Bull-Trap, What Next?
The U.S. stock market indexes gained 0.8-1.6% on Friday, as investors reacted to better-than-expected monthly jobs data release. The S&P 500 index retraced most of its Thursday's decline and it got closer to the record high again. The Dow Jones Industrial Average gained 0.8% and the Nasdaq Composite gained 1.6% on Friday.
The nearest important resistance level of the S&P 500 index is at around 2,950-2,955, marked by the new record high. The next resistance level is at 3,000. On the other hand, the support level is at 2,915-2,920, marked by the recent resistance level. The support level is also at 2,890-2,900.
The broad stock market retraced all of its December sell-off and it broke above the last year's high recently. There have been no confirmed negative medium-term signals so far. However, the index is trading sideways along its last year's high, as we can see on the daily chart: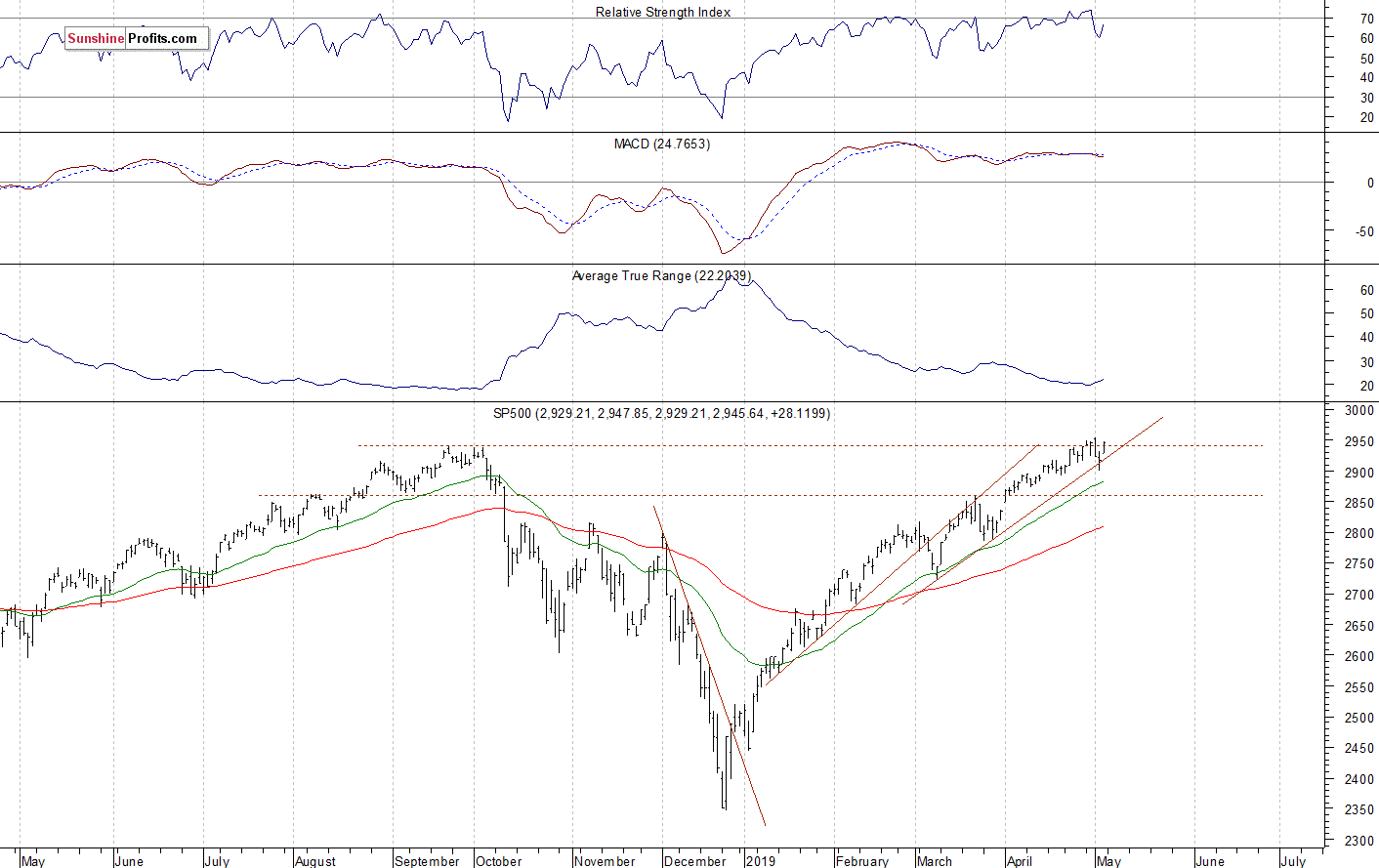 Very Negative Expectations
Expectations before the opening of today's trading session are very negative because the index futures contracts trade 1.8-2.1% below their Friday's closing prices. The European stock market indexes have lost 2.0% so far. There will be no new important economic data announcements today. The broad stock market will likely break below its recent local lows this morning. So is this a new downtrend or just a downward correction? For now, it looks like a downward correction. However, if the index breaks below the mentioned support level of around 2,890-2,900, we could see more selling pressure.
The S&P 500 futures contract trades within an intraday consolidation following an overnight sell-off. The nearest important level of resistance is at around 2,900-2,910. On the other hand, the support level is at 2,885, marked by the local low. The futures contract is now close to the 2,900 mark, as the 15-minute chart shows: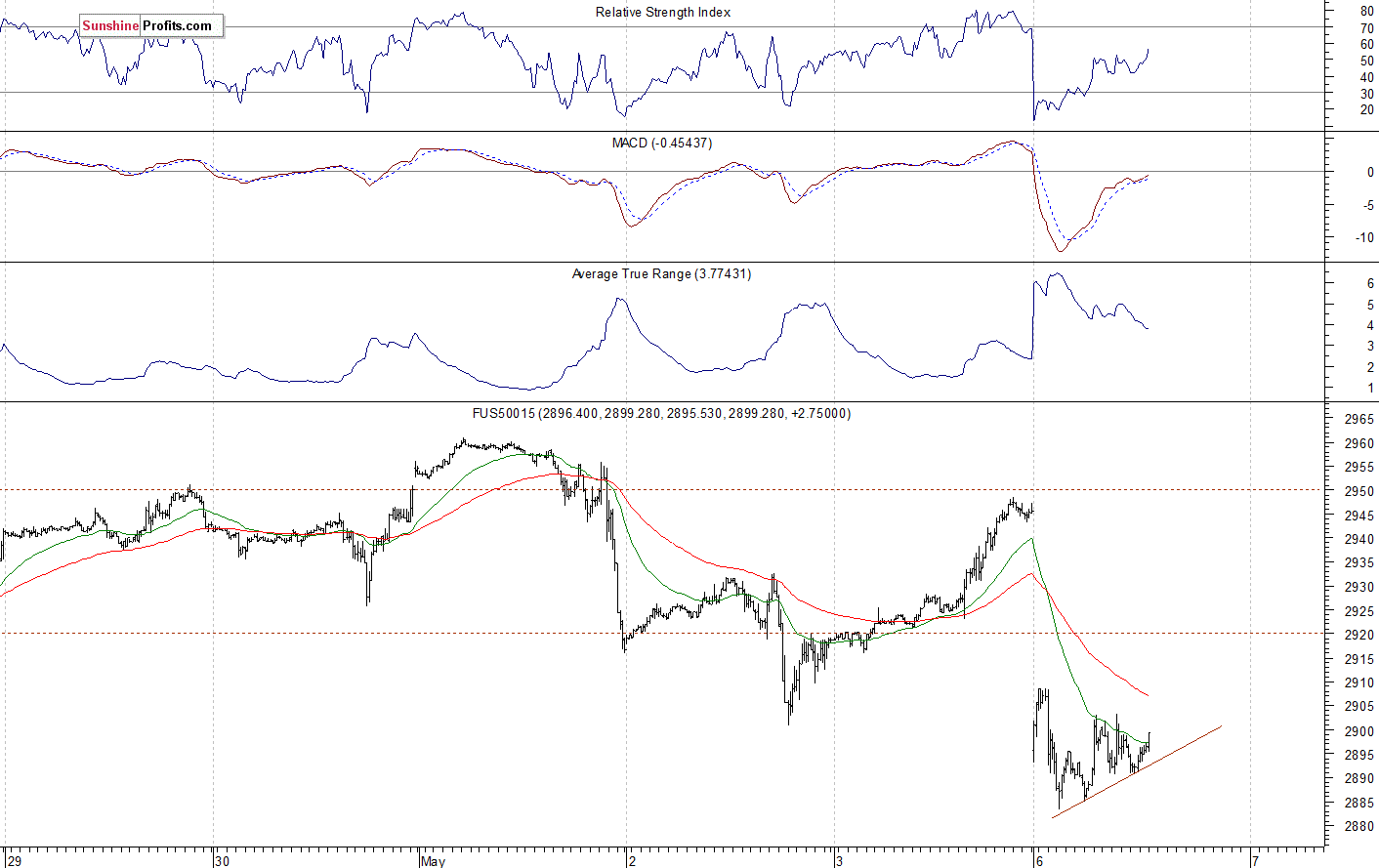 Nasdaq Also Much Lower