S&P 4,245?
"Davidson" submits:
Just as the recent bout of excessive pessimism can have an unusual discount pricing impact, what occurs near the end of the market cycle is often excessively optimistic. Using the Investor Value Index as a guide vs the last 2 market tops, SP500 market cycle top potential remains roughly 50%+ premium to Value Investor Index. In Dec 2020 this would be $4,245 or well above current levels. This is not a prediction, but a guess based on excess market pricing in 2000(over 100%) and 2007(~65%) which could occur with an optimistic surge in market psychology that results in many investors chasing prices characteristic of speculative tops.
(Click on image to enlarge)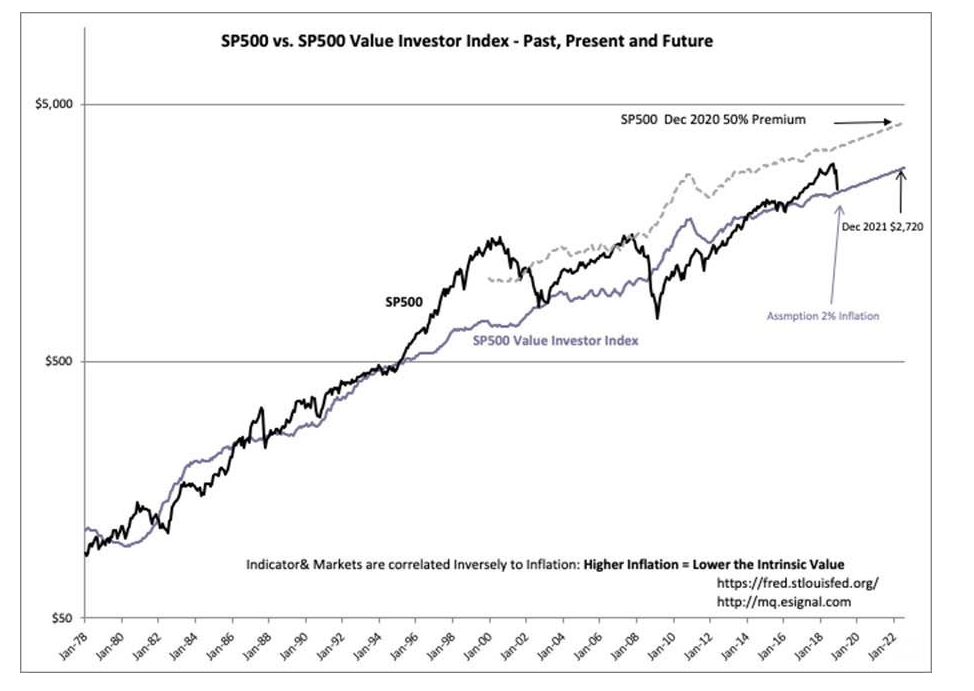 A market top has always followed the T-Bill/10yr Treas rate spread falling below 0.2%. Today we are 0.4% but may see some widening with changes to Dodd-Frank regulation of smaller bank mtg lending.
I spoke about this potential several years ago. It is not a firm prediction because, as experience has shown, predicting market prices dependent on market psychology is impossible. Take this with a large dose of salt as unknown future events will influence market prices unpredictably.
Disclosure: The information in this blog post represents my own opinions and does not contain a recommendation for any particular security or investment. I or my affiliates may hold positions or ...
more