Soybean Area Likely To Grow Next Year
The increase in buying we have seen from China, along with the strength in soybean prices means that we are likely to see soybean area continue to grow in 2021/22, while corn acres are likely to be slightly down to flat.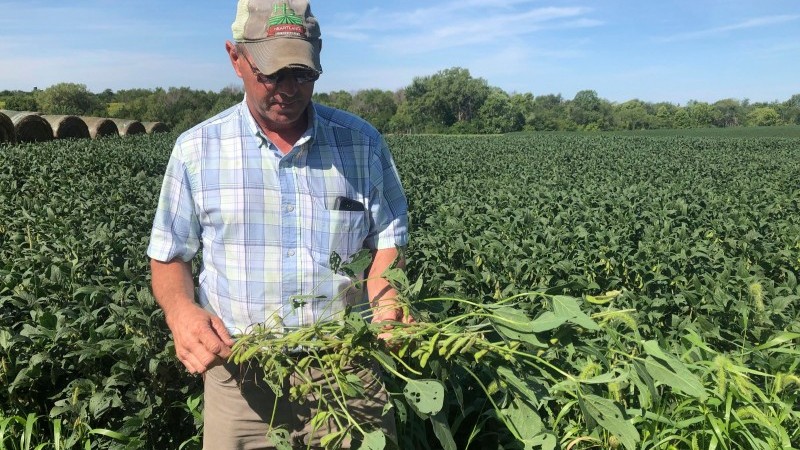 US to boost soybean area
Over recent years, the US has seen fairly big shifts in soybean planting, with the trade war putting pressure on the soybean (SOYB) market and farmers shifting acres to corn (CORN).
However, with China back in the market for US agricultural products, along with better weather in the planting season this year, soybean area in 2020/21 has grown by around 9.2% year-on-year to 83.1m acres, but this is still significantly below pre-trade war levels of 90.2m acres that we saw in the 2017/18 season.
Meanwhile, corn planted area in the US has remained more stable, despite a wet planting season delaying plantings in 2019/20. In 2020/21, planted area for corn is estimated to be 91m acres, which is slightly up from the pre-trade war level of 90.2m acres in 2017/18. We have seen some shifting away from soybeans to corn over this period, with the soybean/corn ratio falling to a five-year low.
That said, the recent rally in soybean prices has seen the soybean/corn ratio strengthening to around 2.8 in the prompt contracts, while if we look at the forward curves, and in particular towards the end of 2021, the ratio is a little over 2.5. Historically, a price ratio of around 2.5 acts as the tipping point for soybean/corn switching, with farmers tending to switch to soybean if the price ratio is above this level. This suggests that we are likely to see a further increase in soybean plantings over 2021, with area likely to increase to somewhere in the region of 89-90m acres for the 2021/22 marketing year. The USDA in its long-term planting projections estimates soybean acreage to grow to 89m acres in 2021/22, whilst corn plantings are estimated to fall slightly to 90m acres.
If we assume yields are aligned with the five-year average for 2021/22, we could see a US soybean harvest which amounts to a little over 4.4b bushels, up from an estimated 4.17b bushels this season and reaching levels last seen during the 2018/19 season. For corn, assuming a yield similar to the five-year average, we would likely see the US corn crop over next season decline YoY from 14.5b bushels to somewhere a little below 14.3b bushels.
Disclaimer: This publication has been prepared by ING solely for information purposes irrespective of a particular user's means, financial situation or investment objectives. The information ...
more