Semiconductor Stocks: Winners And Losers After Apple's Bombshell
A group of semiconductor stocks just got hit with a shock wave from an unexpected source.
The shock wave came from Apple Inc. (AAPL) with the Nov. 10 introduction of its self-designed M1 processor for its Mac line of computers.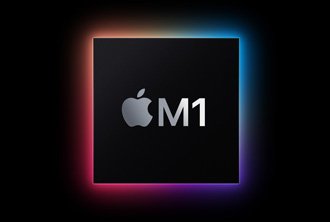 This new "Apple Silicon" will disrupt the makers of CPUs – the processors that power our PCs as well as servers and mainframes – completely changing this sector's dynamics.
It may seem odd that a change to the CPU of the Mac – which only makes up about 8% of the global PC market – would have such a dramatic impact on semiconductor stocks.
But the new M1 chip is about much more than the Mac, or even Apple's place in the PC market. The extraordinary performance of the M1 will force a rethinking of many long-held assumptions in the semiconductor world.
We're looking at an inflection point that will seriously threaten the position of some semiconductor companies while opening a window of opportunity for others.
Today, we're going to tell you which semiconductor stocks will benefit – and which will struggle.
Why Apple's New Chip Is Such a Big Deal
First, a little background on why Apple's new chip is such a difference-maker.
The M1 is a beefed-up variant of the A-series processors Apple has used for years in the iPhone and iPad. Apple designs the chips in-house and has them fabricated by Taiwan Semiconductor Manufacturing Co. Ltd. (TSM). The designs are based on technology licensed from Arm Holdings Inc. (ARMH).
Arm is an unusual semiconductor company in that it doesn't sell chips. It licenses its core designs to other chipmakers, which then modify and adapt them – known as ARM-based designs from the original acronym "Advanced RISC Machines." Most of the top semiconductor firms license technology from Arm.
You probably own at least one device powered by ARM-based chips, which are widely used in smartphones, tablets, and smart TVs. Until now, ARM-based chips have been better suited for mobile devices, not PCs. That's because ARM designs use less power than Intel Corp.'s (INTC) industry-standard x86-based CPUs.
But x86 chips had the advantage of having more computing muscle, making them better for PCs and servers. As a result, ARM has had almost no presence in that market.
People have tried to make ARM more competitive in the PC realm. Qualcomm Corp. (QCOM) and Microsoft Corp. (MSFT) have been struggling to perfect "Windows on ARM" for about four years. But performance has lagged and been compounded by software incompatibilities.
So Apple's decision to go all-in on ARM-based chips for its Mac platform looked to many to be dangerously risky.
But then Apple unveiled the M1. Apple made some almost-too-good-to-be-true claims about its three new Macs – two entry-level models (the Mac Mini and the MacBook Air) and a 13-inch MacBook Pro.
The company said the CPU in the new MacBook Air is 3.5 times faster than the Intel-powered one it replaces and that the graphics (integrated into the M1) is five times faster. That performance is all the more remarkable considering the Air has no cooling fan.