Sectors Impacted Most By Wage Growth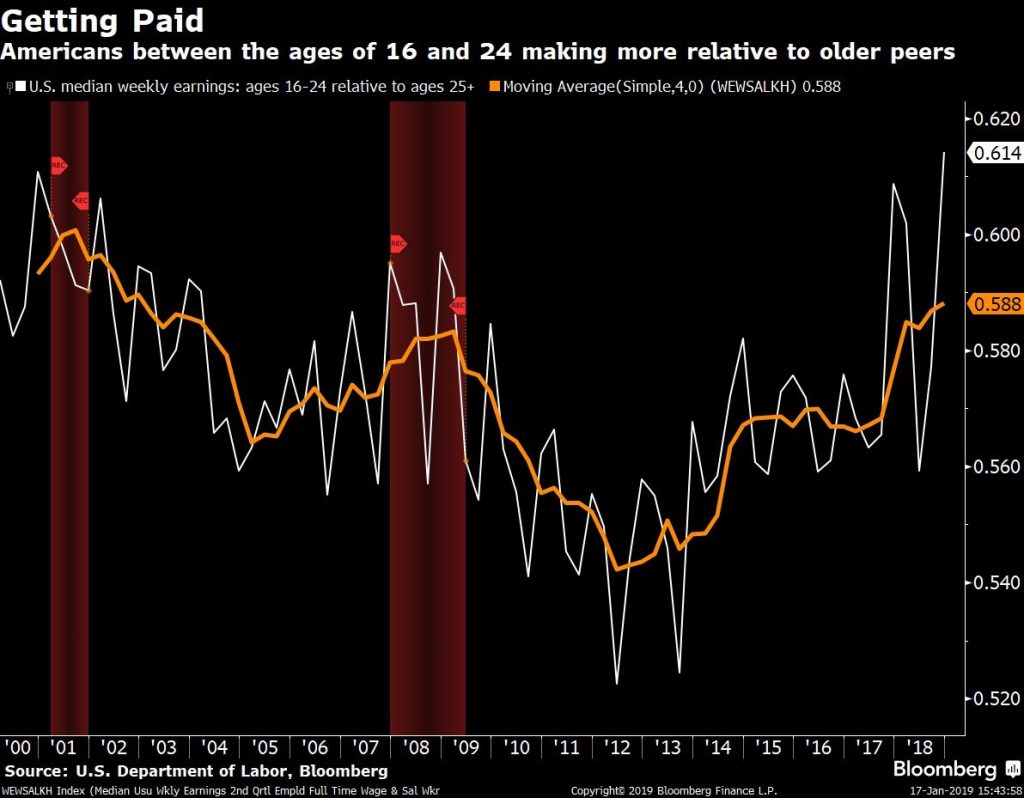 Source: Bloomberg
The negative aspect to this is what we mentioned earlier: fewer young people are working so less are seeing these gains. It's possible that this wage growth will encourage some young people to avoid college. College is getting more expensive. The opportunity cost of going to college increases when wage growth for people without a degree increases. On the other hand, maybe if young people get paid more, they can better save for college.
Food Service Wage Growth Exemplifies This Trend
The wage growth for non-supervisory production workers in the food service industry follows the trend we have been discussing in this article. Food service jobs are low skilled jobs that have accelerated wage growth at the end of the cycle. Their wage growth catches up to other industries. These are the jobs young people are getting. If the Fed holds off on rate hikes for a little bit longer, thus prolonging the cycle, those in the lower class can finally see their finances improve as a function of improving wage growth and low inflation.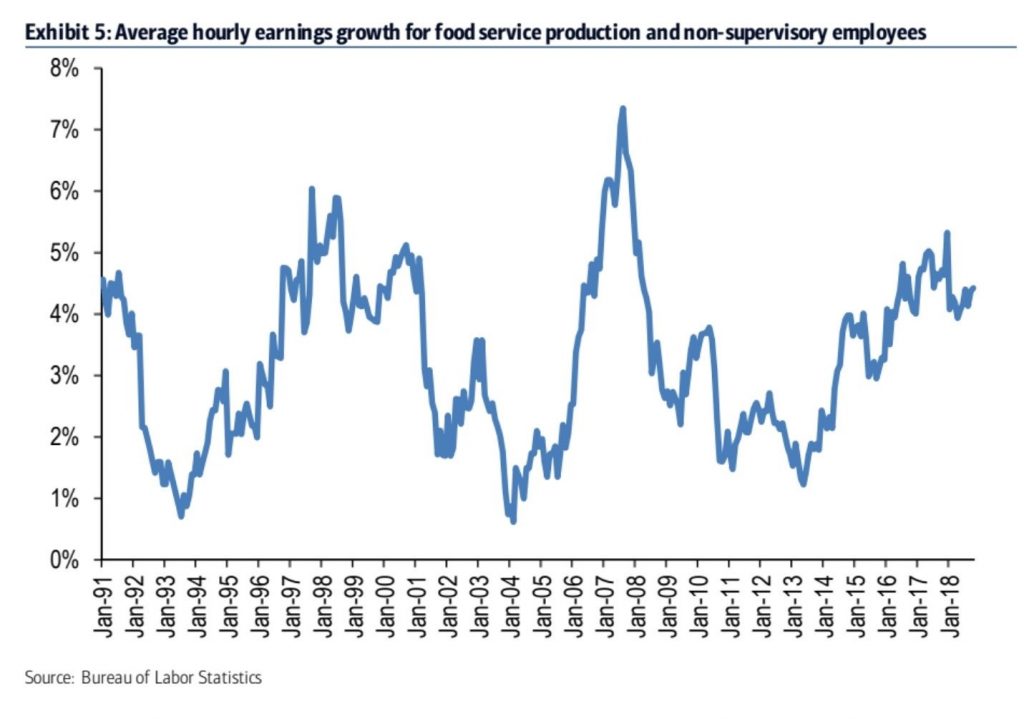 Source: BLS
Lower Class Spending Growth Accelerates
This cycle has been great to workers without a high school diploma as their employment to population ratio hit a record high. The length of this expansion has allowed people who haven't been in the labor market for years to come back into the labor force. Low inflation has helped real wage growth recently. As you can see from the chart below, in 2018 people with incomes below $20,000 per year had the highest retail sales growth excluding autos and gas.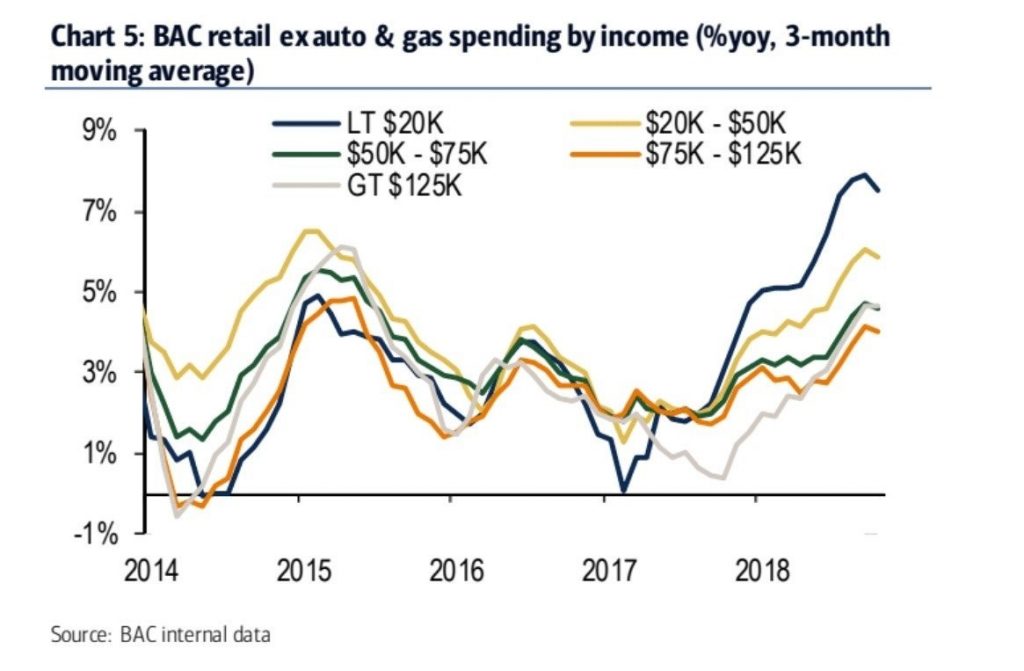 Source: Merrill Lynch
The 2nd best category is workers who made $20,000 to $50,000. While this is encouraging from an income inequality perspective, this spending and perceived wealth may not last for long if the cycle ends.
Strong After Tax Payroll Growth
Some of the after-tax wage growth in 2018 came because of the tax cuts which were enacted last year. As you can see from the chart on the left, after-tax payroll growth accelerated as soon as 2018 started. It peaked at the end of the year above 6%.
Disclaimer: Please familiarize yourself with our full disclaimer here.