Safe 13% Annual Return With Rite Aid
Deal Target Description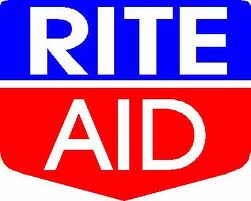 Rite Aid (NYSE:RAD) is a retail drugstore chain. It operates about 4,570 stores in 31 states across the US.
Deal Terms
On October 27, 2015, Walgreens Boots Alliance (NASDAQ:WBA) announced that they are buying Rite Aid for $9 per share in cash. The deal will probably close by next October.
Deal Financing
Financing is not a condition of this deal. Rite Aid is working with Citigroup (NYSE:C) and Walgreens is working with UBS (NYSE:UBS).
Deal Conditions
The deal is subject to RAD shareholder approval and HSR clearance.

Deal Price
The price is within the range of historically comparable transactions.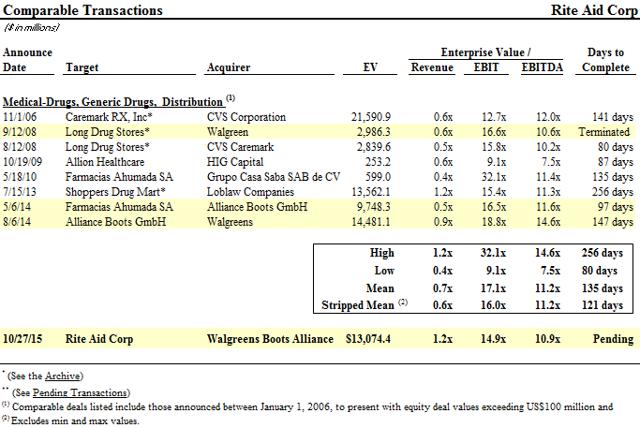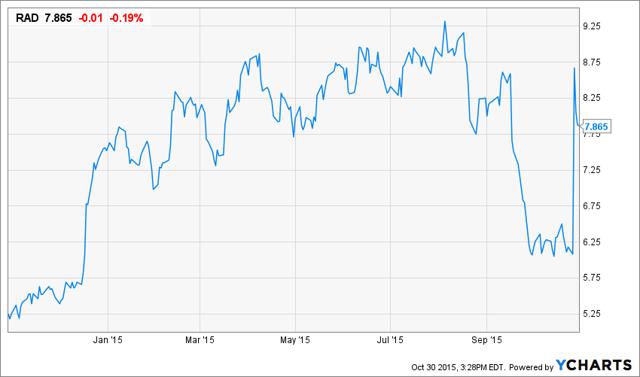 Conclusion
This is a simple, compelling opportunity to capture a double digit annual return over the course of the next year.
Disclosure: I am/we are long RAD.
more