EC

Powell's Hawk Loses Its Lift Even Before Oil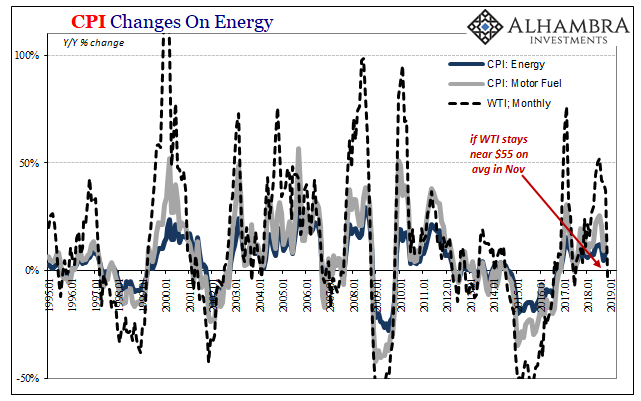 One big reason why the eurodollar futures curve inverted many months ago was the market sense that over time even Jay Powell wasn't going to be able to ignore what was really going on in the global monetary system (not that he would have any idea what that was or why). Certainly not after May 29. As the PCE Deflator trends lower all over again, he could still dismiss this data calling it "transitory" like his predecessor but it will be much harder for him to do so.
An unemployment rate at 3.7% without inflation cannot be the real unemployment rate. The data doesn't depend after so many months and years.
He might want to at least follow the mainstream media's trend. The LABOR SHORTAGE!!! stories are conspicuously fewer in these last months of 2018.
Disclaimer: All data and information provided on this site is strictly the author's opinion and does not constitute any financial, legal or other type of advice. GradMoney, nor Jennifer N. ...
more