Pipeline Buybacks To Shift Fund Flows
The pipeline sector's increasing Free Cash Flow (FCF) has quietly allowed several companies to initiate buyback programs. We calculate that over $8.5BN in buyback programs have been announced this year, including $3.5BN following 3Q earnings.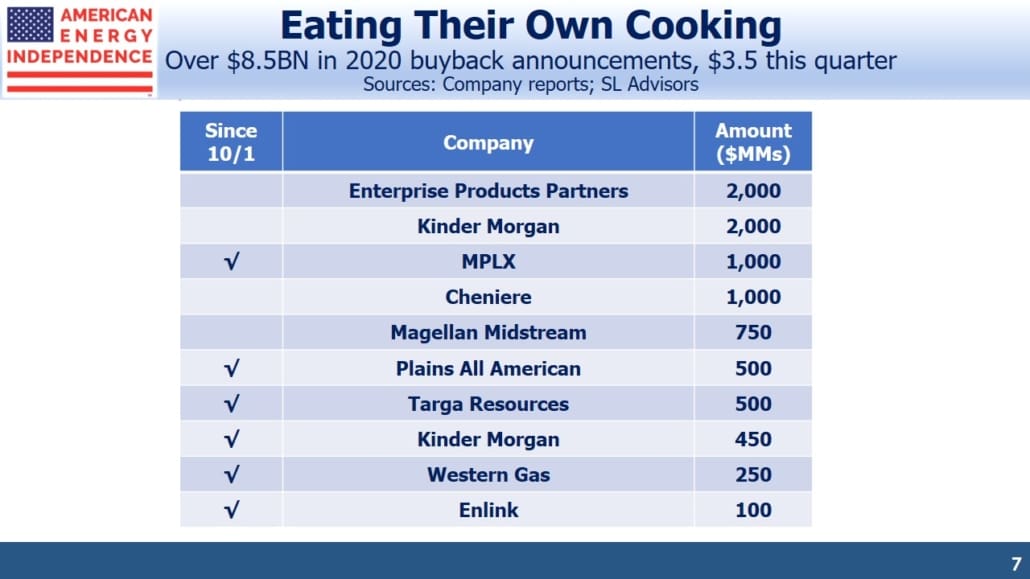 One of the biggest headwinds to improved equity returns this year has been selling by funds. There was the forced selling in March (see MLP Closed End Funds – Masters Of Value Destruction), which was likely in the $1-4BN range, and $6.4BN in steady redemptions from open-ended funds all year.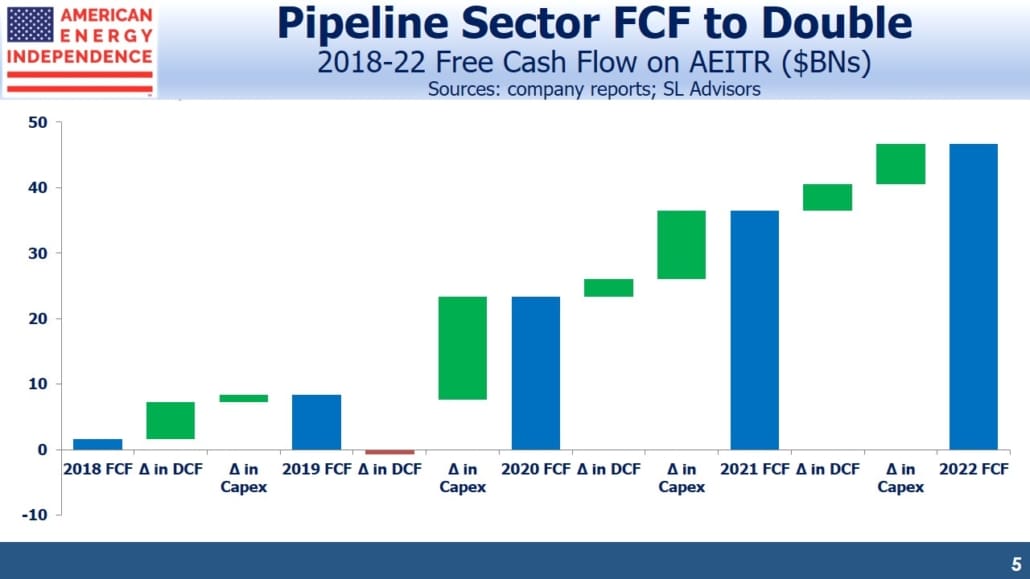 Recent buyback announcements have improved the buy/sell balance in the sector, such that companies could be absorbing investor sales with their own excess cash. Of course, buyback programs don't have to be executed if, for example, prices rally to less attractive levels. This flexibility adds to their appeal. And while it's impossible to predict what fund investors will do, their total AUM sank as low as $24BN in November before rising prices increased values.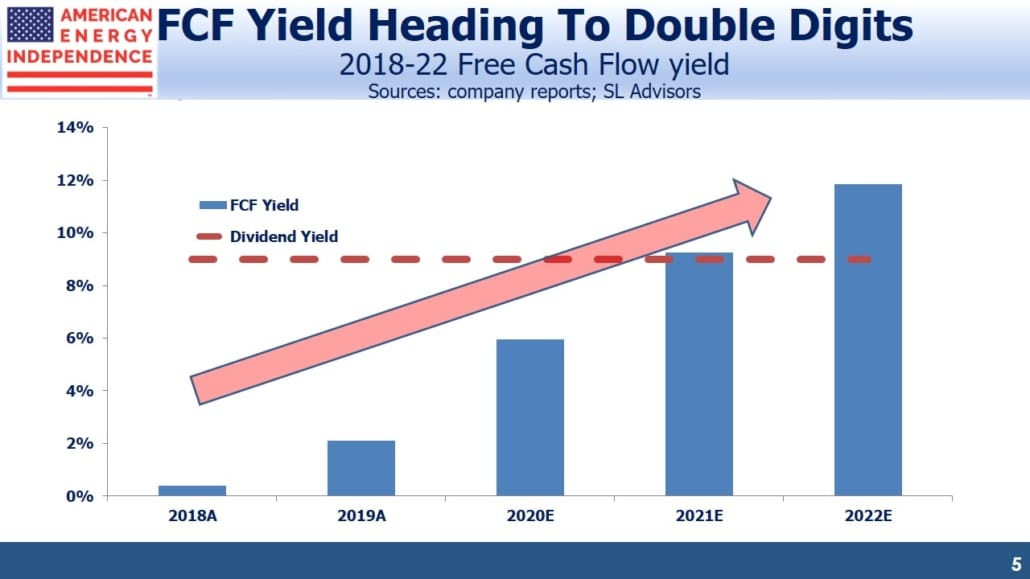 It's likely that positive investment returns will turn outflows to inflows before too long.
Increased buybacks, if combined with a shift in investor appetite for the sector, would represent a substantial change in flow of funds into pipeline stocks. Valuations have been attractive for months (see May's post, Pipeline Cash Flows Will Still Double This Year). Fund flows are starting to reflect this.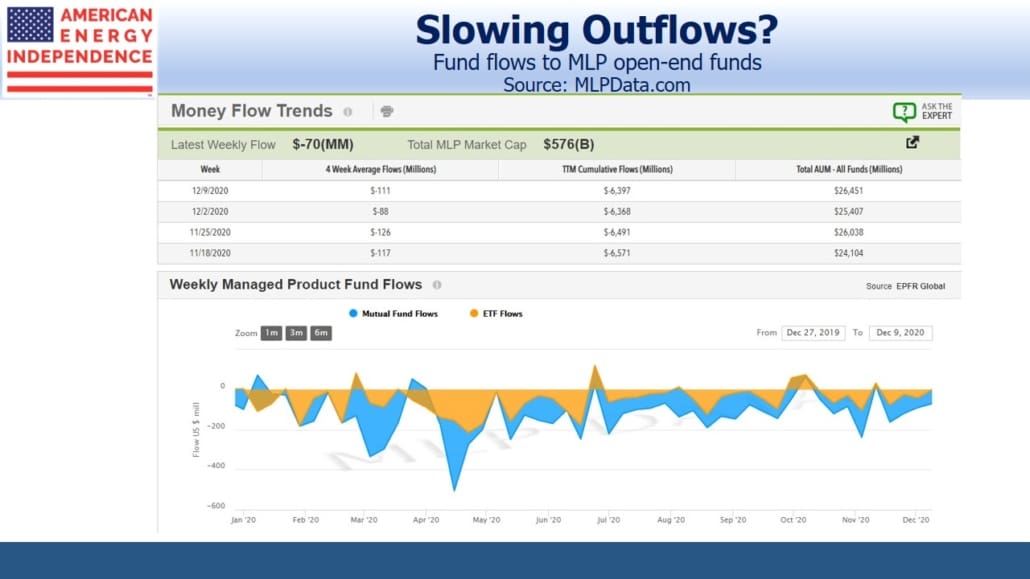 Next year the continued growth in FCF will leave excess cash after dividends. Over the next two years, we estimate that the sector will generate $25BN in excess FCF after dividends. This should leave room for further buyback announcements over the next few quarters.
The market has been slow to recognize this, but pipelines are becoming cash-generative businesses. Enbridge (ENB) reflected this shift on a slide at their investor day last week. Large capital projects are being replaced with a focus on boosting returns from existing assets. Funding is now internally generated cash rather than the capital markets. And they are making investments in renewables as part of the energy transition, as long as returns justify it.
The information provided is for informational purposes only and investors should determine for themselves whether a particular service or product is suitable for their investment needs. Graphs and ...
more