"Pendulum Swing" Strategy
(Video length 00:55:43)
The first week of March is filled with range-bound markets, which means my plan is to fade the breakouts using the 'pendulum swing' as our main locations for entries and exits going into Tuesday's session.
Crude Oil Can't Make Up Its Mind…
Crude Oil is range-bound and sideways this evening, which means the plan is quite simple going into Tuesday's session – buying low, selling high, and avoiding the middle.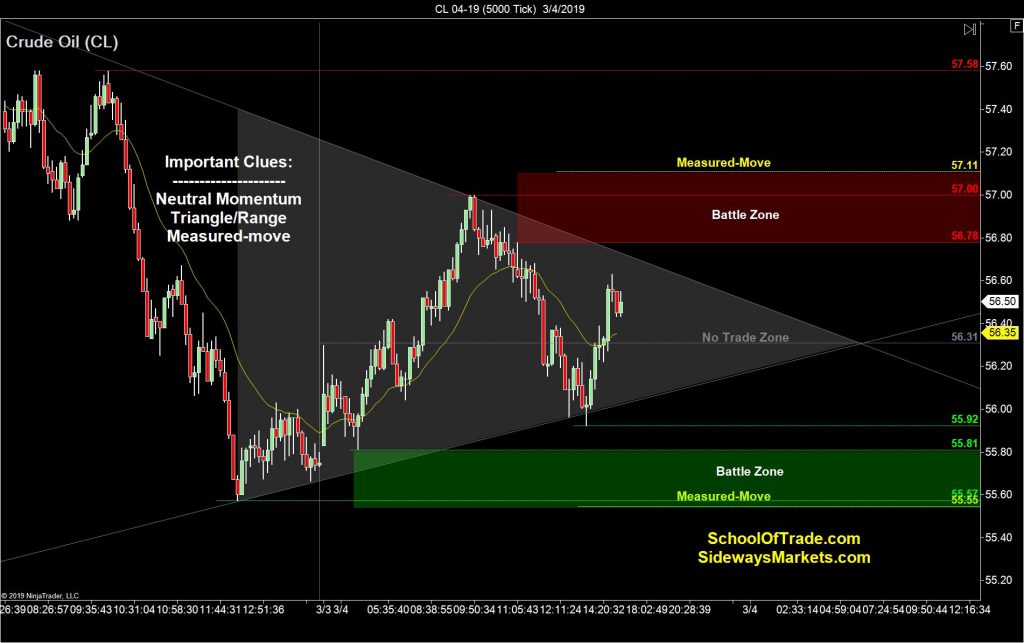 E-Mini S&P is Eyeing that Pendulum Swing
E-Mini S&P is bullish after a 123-Reversal, which means the plan is to find key support levels to use in combination with buy set-ups tomorrow morning.
Knowing this, I have my eyes on the low of a Hidden Channel for an easy way to get long before we complete the 'pendulum swing' target overhead.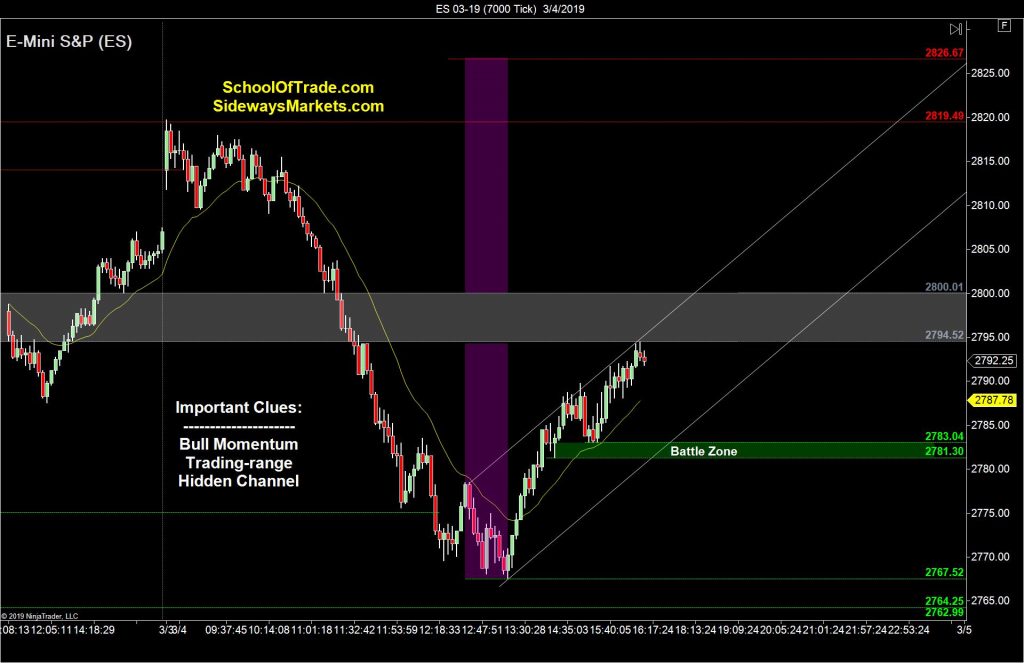 Nasdaq is Running Out of Time!
Nasdaq is bullish with a strong rally off today's low, and the strength of this move tells me that I should be looking for buying opportunities on the next pullback for a re-test of the high.
Knowing this, I'm watching the previous two swing-lows on the chart because they line-up nicely with the low of this Hidden Channel.
The most important thing, however, is to make sure we get long BEFORE we complete the 'pendulum swing', because once the buyers complete their mission, it's ANYONE's guess where we go from there.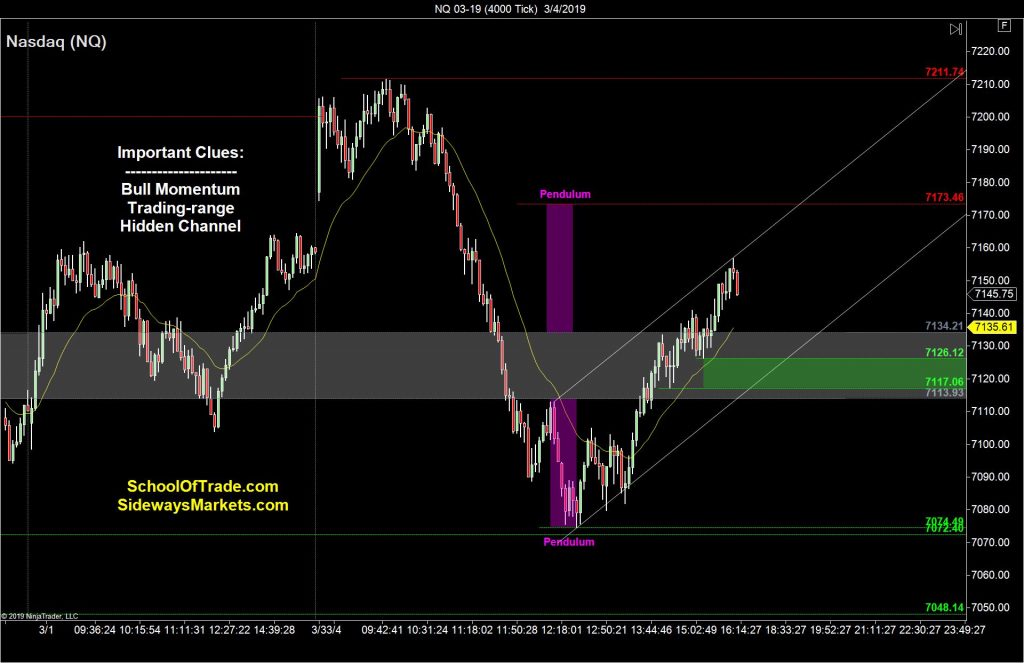 Gold is Balanced at These Lows
Gold is range-bound with a bear-bias, which tells me to look for selling-opportunities above the range high using buyer-failure patterns.
Another option is to look for the long-side below the range tomorrow morning, waiting for the sellers to push too low and then look to buy into the short-covering rally going back higher.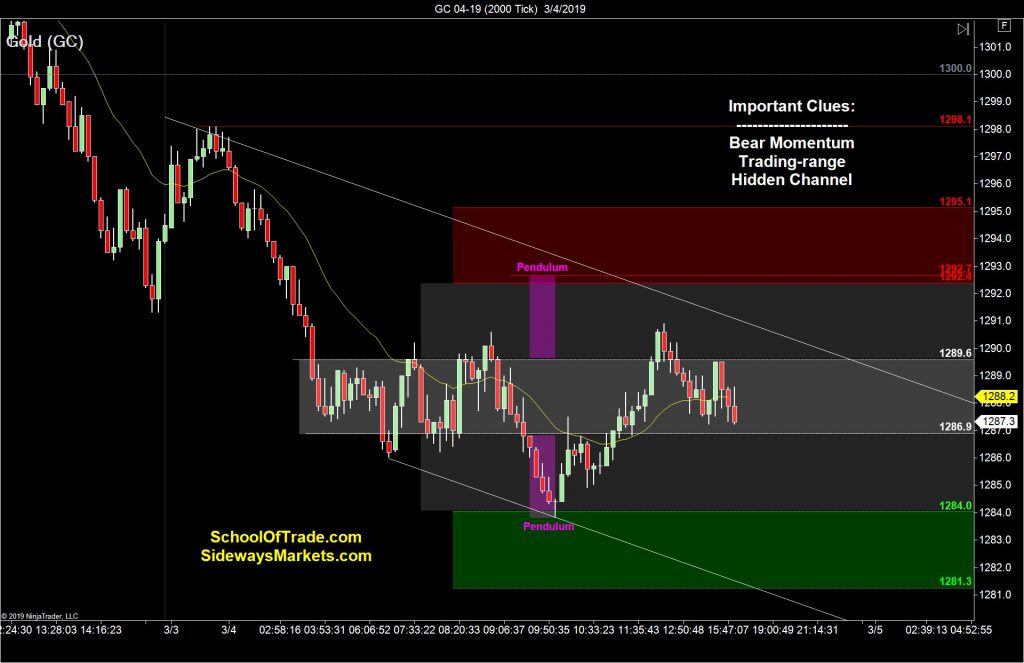 Euro Backed Itself Into a Corner
Euro is bearish with a strong move lower today, but the recent "rejection" off a key support level has the sellers backed into a corner going into Tuesday morning.
Disclaimer: Join our Free Trading Course. Joseph James, SchoolOfTrade.com and United Business Servicing, Inc. are not registered investment or ...
more