Paul Renken's Gold, Graphite And REE Names Poised For Gains
TM editors' note: This article discusses a penny stock and/or microcap. Such stocks are easily manipulated; do your own careful due diligence.
Paul Renken, mining analyst with London-based VSA Capital, spends much of his time researching small and micro-cap resource equities and the commodities central to their business models so we don't have to. In this interview with The Gold Report, Renken suggests some of his favorite graphite and rare earth names, as well as a handful of gold equity picks.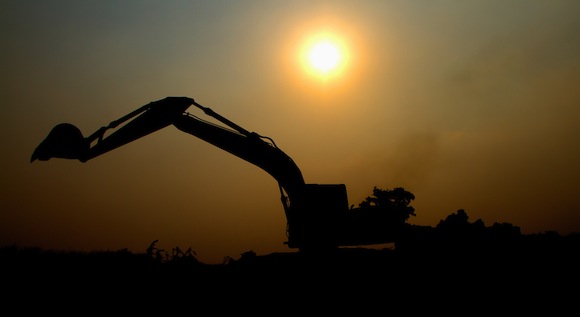 The Gold Report: Do you see gold trading range-bound through the remainder of this year?
Paul Renken: Unfortunately, yes. We recently had to downgrade our outlook both on gold and silver for the year. We're looking at an average price of $1,225 per ounce ($1,225/oz) gold in 2015. We were always convinced that gold wasn't going to test below $1,100/oz and we're still convinced. By the same token, we're not seeing the overall macroeconomic growth rates that would cause more risk-averse interest in precious metals.
TGR: What are some small, lesser-known gold companies that you're following?
PR: We've been following Eagle Hill Exploration Corp. (EAG:TSX.V) for quite some time. It's a stock that Dundee Capital Markets President and CEO Ned Goodman had taken a significant position in a couple of years ago. I always liked the geology of the Windfall Lake deposit. I could essentially see that the grade was going to be there and that the feature containing the gold mineralization had not been sufficiently drilled. Further drilling now indicates that Windfall has significant size at significant grade.
The share price, however, was eroding, much to the detriment of shareholders who believed in the story, but now it's involved in the roll-up of several different companies that Goodman has significant positions in. The marketplace for Toronto Stock Exchange junior gold stocks is such that consolidation is essentially an imperative for a number of companies in order to get development capital.
TGR: Any others in the micro-cap space?
PR: I like Serabi Gold Plc (SBI:TSX; SRB:AIM). The company's primary interest is the Palito gold mine in the Tapajos region of northern Brazil. I like that stock because it is expanding its production capacity on a higher-grade satellite project nearby to its Palito underground mine named Sao Chico. It will soon have two producing underground mines near each other and it is increasing its mill capacity to take advantage of that. We can soon expect some positive news from Serabi.
TGR: How about other gold companies that you mentioned the last time you talked withThe Gold Report?
PR: There is Hummingbird Resources Plc (HUM:AIM), which picked up Gold Fields Ltd.'s (GFI:NYSE) non-core Yanfolila gold project in Mali. Yanfolila was just not large enough for Gold Fields to take forward but it is a decent-sized deposit for a company the size of Hummingbird. And the company has made Yanfolila its first priority and plans to bring it into production as soon as possible. It also has Dugbe gold project in Liberia. The investment community, at least on this side of the pond, had some success backing Aureus Mining Inc. (AUE:TSX; AUE:LSE), which just put its New Liberty gold mine into commercial production in Liberia. A lot of people are now shifting into Hummingbird with the idea that Hummingbird might be the next one.
Disclosure: Brian Sylvester conducted this interview for Streetwise Reports LLC, publisher of more