Our State-Corporate Plantation Economy
Beneath this brittle veneer of great "wealth," the real economy is stagnating.These charts reflect this reality:
Productivity: stagnant: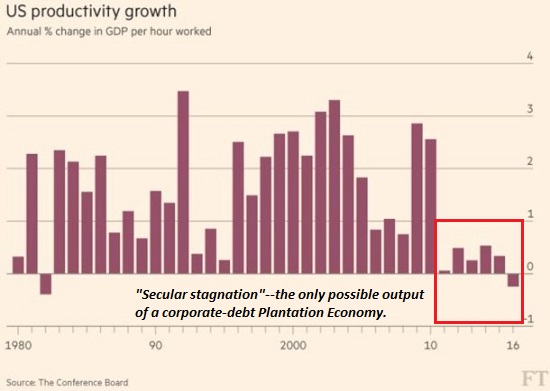 New business growth: stagnant: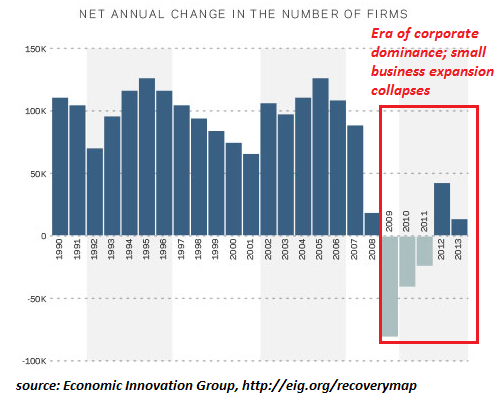 New credit-money issued to finance, monopolies and cartels: through the roof: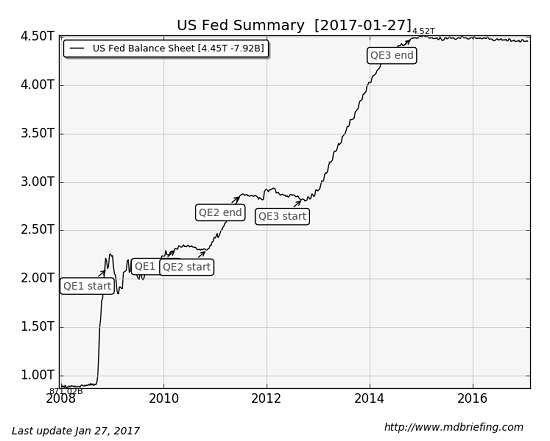 And the only possible output of the state-cartel Plantation Economy: runaway wealth and income inequality. There is no other possible output of our system.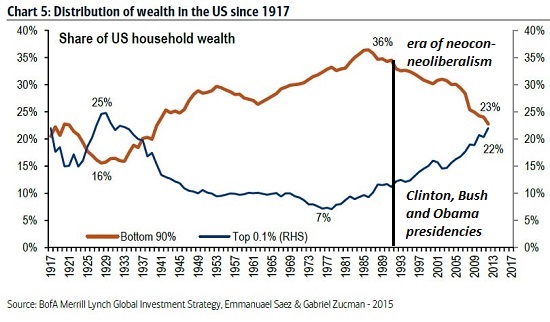 We've been persuaded that the state-cartel Plantation Economy is "capitalist," but it isn't. It's a rentier skimming machine. Capitalism enables the accumulation of capital by anyone in a transparent market, and the capitalist state enforces a level playing field.
There's the get-to-work horn, people. Time to labor for the rentier skimming machine and its enforcer, the state, to pay your taxes, student loans, mortgages, and all your other neofeudal "obligations" to the state-cartel elites.