EC

Oliver Gross Says Peak Gold Is Here To Stay
The wave of zero-interest liquidity washing over the financial world could result in a short-term gold bottom of $1,000 per ounce, reports Oliver Gross of Der Rohstoff-Anleger (The Resource Investor). The good news is that Peak Gold may be here to stay, which means that midtier producers will soon be desperate to buy low-cost, high-quality deposits. In this interview with The Gold Report, Gross argues that this could be the opportunity of a lifetime for contrarian investors, and suggests a half-dozen best bets to be taken out.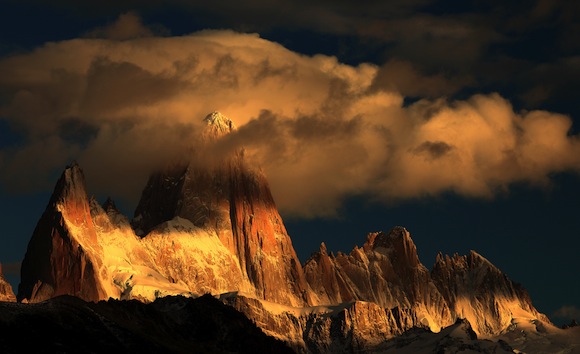 The Gold Report: Earlier this month, the broader equities markets suffered huge losses as gold made significant gains. Then, after the broader markets recovered, gold fell. Is there now an inverse relationship between the health of the broader markets and the price of gold?
Oliver Gross: This kind of inverse relationship between gold and the broader equity markets isn't really new. It has been observed since fall 2011, when the price of gold peaked. Since then, gold has fallen more than 35%, while the S&P 500 has risen 70%.
"Columbus Gold Corp. is indeed a very attractive takeover target."
The current situation resembles the early 2000s, when the broader equity markets were in the final phase of the dot-com bubble, while gold traded as low as $340 per ounce ($340/oz). Then, of course, the broader equities markets collapsed, while gold rose above $1,900/oz.
TGR: Some analysts believe that the broader equities market is dangerously overvalued. To give one example, Netflix was recently trading at 144 times earnings. What do you think?
OG: After a 5+-year bull run leading to new all-time highs in the broader equity markets, there are many signs of bubble formations in the Internet, high-tech and biotechnology sectors. Again, this feels like the early 2000s. The extremely high price-to-earnings ratios in stocks such as Netflix indicate investor euphoria and huge amounts of speculative capital provided by the central banks.
"Excelsior Mining Corp. offers fantastic leverage on the copper price."
It is shocking to compare valuations in the broader sectors of the equity markets to valuations in the precious metals space. Alibaba (BABA:NYSE) has a market valuation of more than $220 billion ($220B). This company, with sales of less than $10B, is now worth far more than the 10 largest gold and silver producers put together. We see similar speculative booms with Facebook, Amazon, Tesla and Apple.
TGR: How should investors react to this bubble?
OG: Speaking for myself, as one who follows an anticyclical strategy, I like to invest when there is blood in the streets, and that is certainly what is happening with precious metal equities. Today, investors can buy gold and silver stocks at decade-low valuations and historically low bullion-to-equity valuations.
"Fission Uranium Corp. is the most attractive discovery story in the global uranium space."
Nobody cares about precious metals equities today, but when the bubble in the broader markets bursts, we will see a massive shift in market sentiment and in the behavior of investors. That said, investors must stick to best-in-class stories and must demonstrate constancy and patience.
TGR: Could the collapse of the bubble lead to a crisis similar to that which occurred in 2007–2008?
OG: Yes, the possibility of another Lehman Brothers event is there. When the largest and most influential players in the financial industry want to exit this market, we could see a 2008-like selloff very, very fast. I also think that it is only a matter of time before a further big player in our financial industry will go the same way as Lehman.
TGR: Geopolitical turmoil today is greater now than it has been for quite some time: Gaza, ISIS, Ukraine and now Ebola. Traditionally, this would have resulted in a significantly higher gold price, which has not happened. Is what we have seen this year an anomaly, or is the price of gold no longer affected by external events?
OG: That is a question not easily answered. Traditionally, gold has been regarded as the ultimate crisis protection, so geopolitical turmoil usually resulted in a higher gold price. What has changed is the incredible power of the central banks. They have changed the rules of the game. This is a major financial experiment with no historical precedent. The combination of unlimited liquidity, historically low interest rates and historically high debt levels has, for the moment, mitigated geopolitical risk factors and guaranteed faith in the U.S. dollar as the world's reserve currency.
"Pilot Gold Inc.'s managers and geologists are some of the best in the industry."
Gold has fought incredible odds since fall 2011. It is the most hated asset class, the official enemy of the U.S. dollar reserve and our global monetary system. And so the biggest financial institutions have no interest in higher gold prices. They still control the gold futures and the paper-gold market, so it is easy for them to attack the gold price. But this can't continue forever, and it's just a matter of time before all the money created since 2008 will no longer simply inflate asset bubbles. Inflation will return, and gold will again respond positively to external crises.
TGR: Where do you see gold and silver prices going in the short term?
OG: I see a 50% chance of a final panic selloff across the gold and silver space. In this scenario, gold could fall to $1,000/oz, and silver could fall as low as $12/oz.
TGR: Wouldn't such prices lead to widespread curtailment of bullion production?
Disclosure: Brian Sylvester conducted this interview for Streetwise Reports LLC, publisher of The Gold Report, The Energy Report, The Life Sciences Report and The Mining ...
more