Oil Supplies Falling
Something interesting is happening in the oil markets. Goldman is saying $75 in 2019 and inventories took an unexpected fall this week with a draw of 8.6M barrels vs the expected 2.8M gain.
This also comes at a time when XOM has shuttered a 110,000BBL/day refinery for work. We should have seen the expected build. An over 10M barrel difference is a large one and bear close watching.
"Davidson" submits:
Refining input drops again as XOM shuts 110,000 BBL/Day unit, but inventory still falls 8.6mil BBL Another drop of 8mil BBL of crude inv will send us below the 5yr avg. A lot of moving parts at all times
Exxon's Baton Rouge refinery CDU work to take 5 weeks –sources - February 25, 2019
(Click on image to enlarge)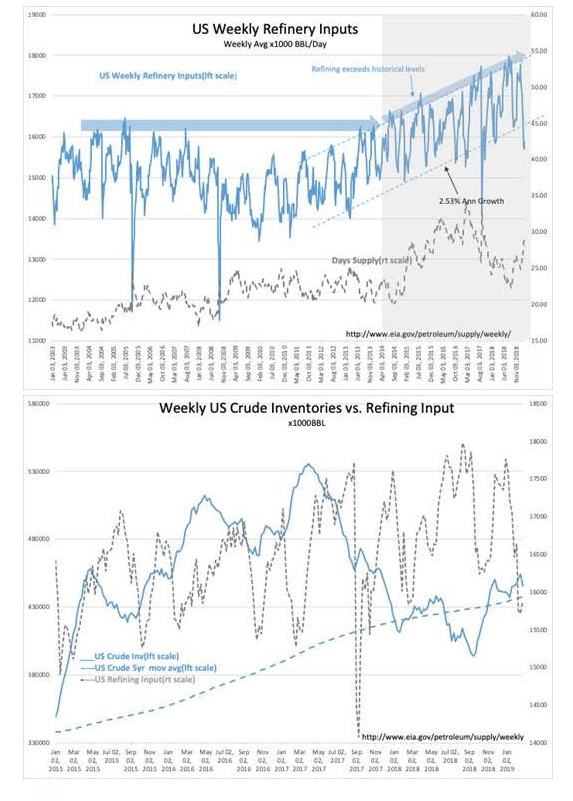 Disclosure: The information in this blog post represents my own opinions and does not contain a recommendation for any particular security or investment. I or my affiliates may hold positions or ...
more