EC

Off The Charts: Extreme Moves In ETFs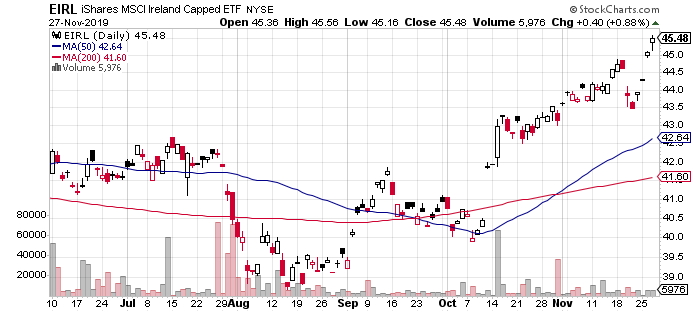 Despite a bull market in many corners of equities, rest assured that there are still losers to be found. On the short list of suffering you'll find SPDR S&P Oil & Gas Exploration & Production (XOP). This battered fund closed on Wednesday near its all-time low (based on a trading history that starts in 2006). In recent days, XOP has been testing anew what appears to be a support zone of roughly $20. A decisive downside break below that level would signal an even darker outlook for the fund.
Another equity ETF showing a hefty degree of downside bias these days: iShares MSCI Indonesia (EIDO). After a strong run higher in 2016-2017, this country fund has been trading in a range for much of the past 12 months, although the latest downturn suggests that the bearish momentum is building.
Another foreign equity fund that's showing a renewed downside skew lately: iShares Latin America 40 (ILF). The ETF has been basically treading water for much of the past two years, but the latest selloff may presage a fresh run of downside trending.