Nothing To See Here, It's Just Everything
These are pure rationalizations based on pure denial. The oil crash must be a supply glut, but what about that ungodly repo rate spike? Well, that's just 2a7 year-end window dressing (yes, thanks L. Bower, some are actually trying to dismiss a nearly 300 bps spread in GC repo as no big deal, mere technicals).
So, why does that repo spike oddly connect to exactly what eurodollar futures are saying? Or inflation expectations? Swap and credit spreads? UST futures (above) and the "strong worldwide demand for safe assets" that has intensified despite every major media outlet on earth declaring for more than a year how UST's and German bunds are poised right on the precipice for a BOND ROUT!!!! of biblical proportions?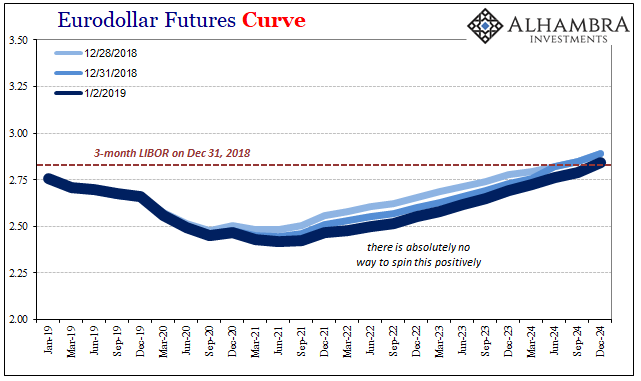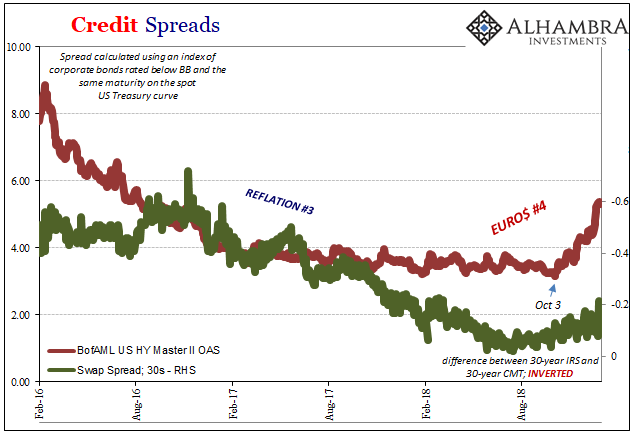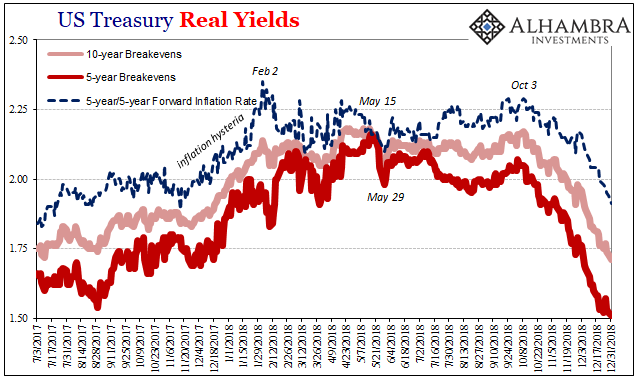 This is a very comprehensive parade of deep, crucial markets all saying the same thing together – they really don't know what they are doing. The world turned the wrong way (again), a surprise only to central bankers and those who still somehow believe in them.
That's what always gets left out. Even if the repo spike, for example, was actually a product of 2a7, it still doesn't get you to 300 bps. That level is alarming even in isolation. But it's not in isolation, is it? You can't (honestly) look at a market, even stocks, without appreciating corroboration and consensus for only darker and darker interpretations – all starting with liquidity meaning global money (including collateral flow).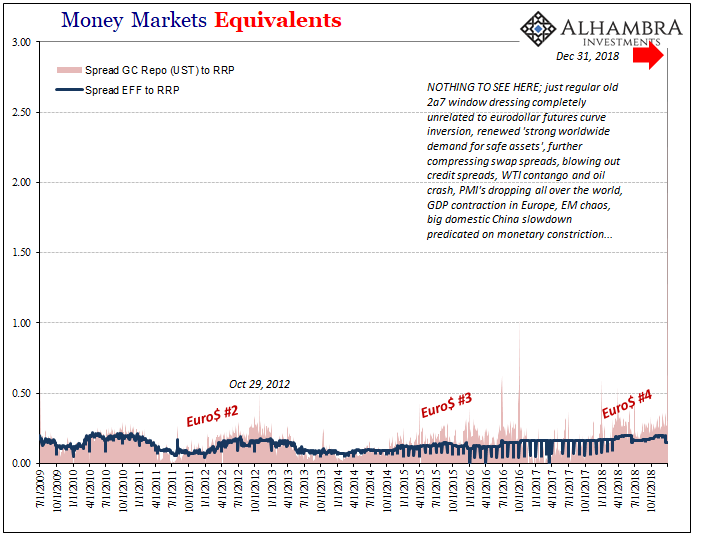 If it was one thing you might listen about supply gluts or 2a7; when it's everything, you can only ask yourself what's the point? An unbiased review of all these markets (and more) paints a very grim view of where things already stand today. From this perspective, repo and WTI contango make perfect sense, neither really needing much explanation.
An oil crash or repo rate spike is intuitively self-explanatory, especially to these levels.
Disclaimer: All data and information provided on this site is strictly the author's opinion and does not constitute any financial, legal or other type of advice. GradMoney, nor Jennifer N. ...
more