Nothing Costs Nothing
One of my favorite scenes in Ocean's Twelve is when Terry Benedict is walking through the Bellagio, talking to the Night Fox on his cell phone. The Night Fox tells him that he will reveal the identities of the Ocean's crew, without asking for anything in return. Terry Benedict follows up with one of the most profound business quotes ever:
"Nothing? Who do you think you're dealing with? Nothing costs nothing!"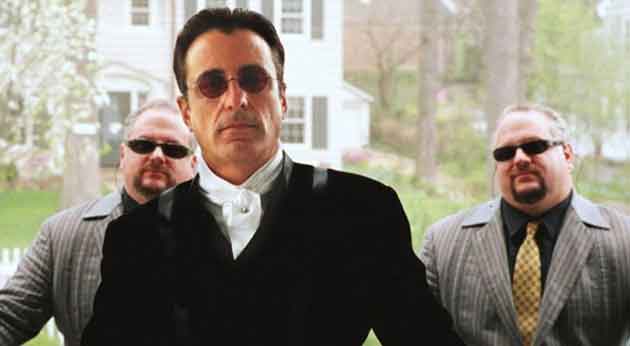 Source: plentyofpopcorn.wordpress.com
He is correct. Nothing costs nothing.
Except Index Funds
As you might have heard, there is a massive price war going on in ETF-land. Issuers are falling over themselves in the race to the bottom in fees.
Clearly, they're doing it because it works: Close to 20% of you who have taken my ETF survey so far* said low fees were the main reason you are invested in ETFs.
I saw some funds the other day that had a .04% expense ratio. That's four basis points, meaning that if you invest $10,000, you pay $4 in fees.
In order for the fund issuer to earn $4 million in fees, the ETF has to have… $10 billion in assets.
$4 million is not a lot of money. That is a lemonade stand. And attracting $10 billion in assets is no small feat—only a handful of ETFs have managed to do that. So anyone who issues an ETF with four basis points in fees is doing so at a loss.
That's capitalism in 2017! Producers impale themselves, consumers win. Somehow these businesses are worth something.
I stand by what I said last week about high broker commissions being better for investor psychology, but you should ruthlessly exploit funds with low expense ratios. There's no psychological benefit to a higher expense ratio, you're just paying more.
But fees are not everything. In fact, fees are only one of many considerations when you're choosing an ETF—and they're far down the checklist.
How Do You Choose an ETF?
Disclaimer: The Mauldin Economics website, Yield Shark, Thoughts from the Frontline, Patrick Cox's Tech Digest, Outside the Box, Over My Shoulder, World Money Analyst, Street Freak, Just One ...
more