E

Non-Farm Payroll: The Fed Is Off Autopilot
Markets
US equities had another choppy session Thursday, which eventually resulted in yet another record high, as cyclical helped markets track higher despite light volumes. Negotiations at the Organization for Economic Cooperation and Development set the stage for 20 finance ministers to sign off on setting a minimum global taxation rate with 130 countries and jurisdictions endorsing the agreement. US initial jobless claims fell 51k to 364k, with the 4w moving average down 6k to 392,750 while continuing claims edged up and ISM manufacturing was slightly below expectations. Nonfarm payrolls are now in focus.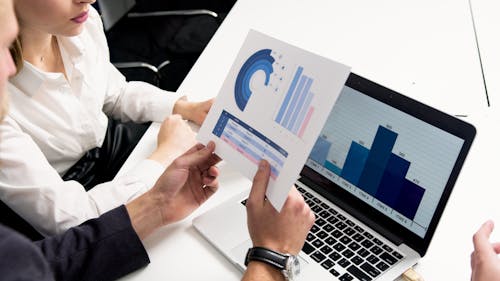 Image Source: Pexels
Oil Markets
Joint Ministerial Monitoring Committee (JMMC) recommends an additional 400k BPD of supply from the OPEC+ group from August to December, a move that has seen prices settle off their earlier highs. It will now pass to the ministers to rule on the decision. Ministers have been known to surprise in recent meetings, but it looks like they have found a balance between conflicting interests to keep things tight but not overheat the market for the rest of the year. Brent crude subsequently found support above $75.25 before heading higher towards $76.00
With Brent having challenged and broken USD 70/bbl at the start of June and now the USD 75/bbl level, I believe fundamental strength is likely to support further gains. The market moves beyond normalization into undersupply, indicated by the substantial deficit in OECD liquids inventory, along with curve backwardation nearing levels last seen in 2014.
Gold Markets
Gold is finding support with real yields lower, and perhaps Chinese President Xi's forceful reunification speech along with the US and Japanese war games are catching the attention of physical gold buyers, particularly in Asia.
Forex
With Powell optimistic on employment and the Fed off autopilot, the only exciting outcome is a strong headline NFP report with strong details that will trigger a buy US dollar signal as a weaker print will likely be blamed on supply bottlenecks. Suggesting this could create a skew where the market believes upside surprises reflect demand more than downside surprises.