Natural Gas Is November's Winner
Russell Gold recounted in Superpower: One Man's Quest to Transform American Energy the challenges that defeated Michael Skelly in building high voltage transmission lines to send electricity from windy, unpopulated regions to cities.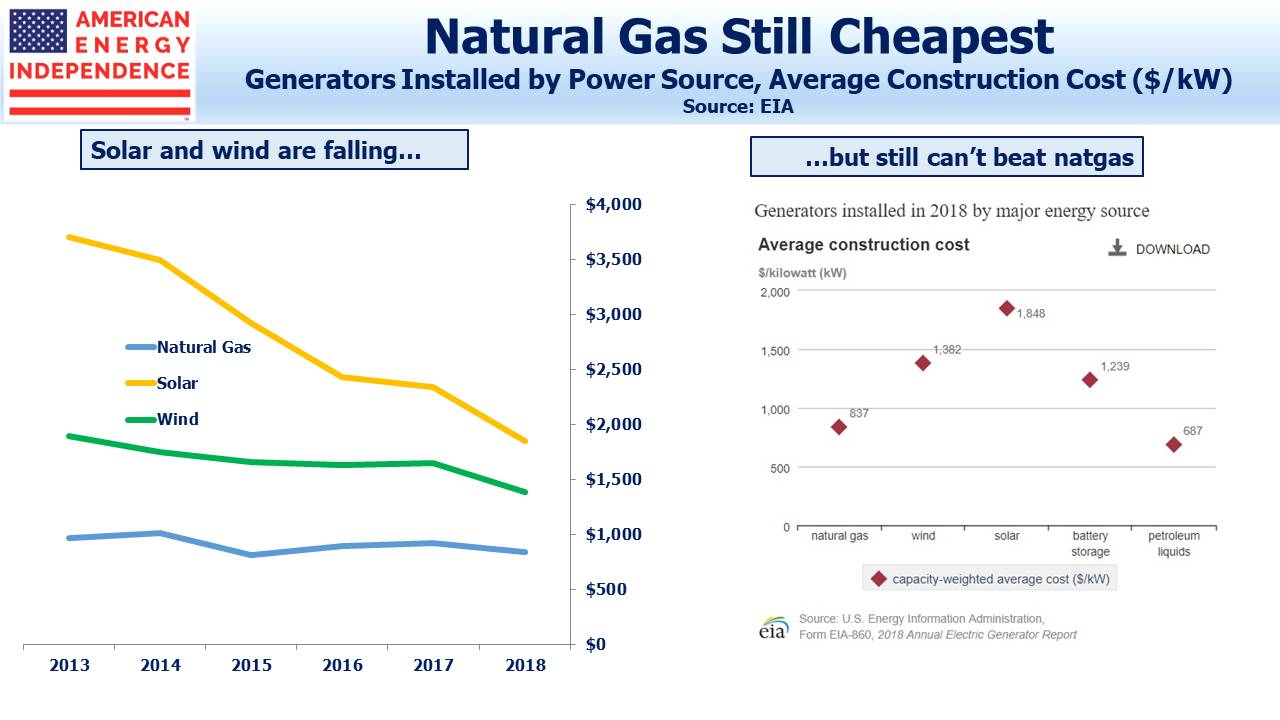 New natural gas power plants retain a substantial cost advantage over renewables, even after many years of subsidies. It's likely that a sharp increase in solar and wind farms, along with the associated power lines, will collide with the same NIMBY opposition through court challenges. Energy infrastructure that is already installed, such as natural gas pipelines, has an advantage.
Much can change over the 79 days until the election, but pipeline stocks have been outperforming the S&P500 since earnings were kicked off by Kinder Morgan last month (see Pipeline Earnings Provide A Boost). Dividend yields of 8-9% are drawing buyers who are looking beyond the opinion polls.
There's no reason for equity investors in midstream energy infrastructure to be scared of a Biden presidency (listen to our recent podcast, Joe Biden and Energy). Bond investors see little of concern — Enterprise Products Partners (EPD) for example recently issued 30 year debt at 3.2%, while their equity offers a dividend yield over 9%. Compared with the past four years, equity returns are likely to be much better.
We are invested in the names mentioned above and all the components of the American Energy Independence Index via the ETF that seeks to track its performance.
The information provided is for informational purposes only and investors should determine for themselves whether a particular service or product is suitable for their investment needs. Graphs and ...
more