Nasdaq: Index Within Sight Of Yesterday's All-Time Highs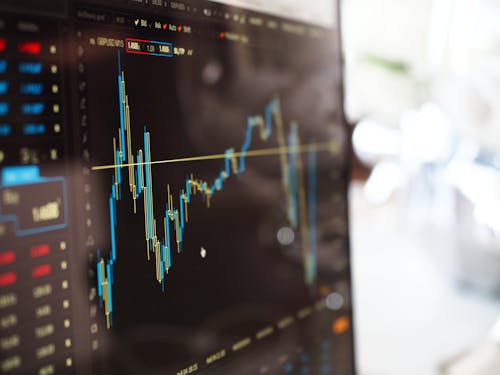 The Nasdaq (NDX) broke through the 13500.0 level and established all-time highs yesterday near the 13570.0 mark. However, upon touching the lofty value, the Nasdaq promptly exhibited a swift and violent sell-off and came within sight of the 13200.0 juncture. If that wasn't enough to give speculators heart attacks, the index then began to climb higher again.
The Nasdaq's trend has been bullish. The upward momentum of the index has been critiqued far and wide, but the Nasdaq index continues to brush aside resistance levels and likely has crushed traders who have taken long-term bearish positions and sought strong sell-offs. Yes, you can certainly sell the Nasdaq and aim for support levels, but in order to accomplish this goal, a trader needs to be using solid take profit orders and monitor trading in the index astutely.
Resistance for the Nasdaq appears to be the 13500.0 mark; if this level is punctured higher and can sustain the value, speculators may be willing to set their sights on yesterday's highs. Technically, the Nasdaq has proven that its support levels have incrementally climbed and proven to be durable. If current support near the 13390.0 mark proves sufficient, there is reason to suspect the index has the capability to climb higher near term.
The current price of the Nasdaq is traversing near the 13445.0 vicinity. Speculators who do not have the patience for a pullback to current support levels could be enticed to pursue buying positions around the 13425.0 value. As the week began trading yesterday, risk appetite continued to remain steady even as cautious sentiment crept into the broad markets. The Nasdaq, it must be said, is a driving factor within the global markets, and its ability to continue to assert new highs has put fuel on speculative fires which burn.
Buying the Nasdaq remains the logical decision. Traders need to be careful regarding the amount of leverage they use so they do not suffer from volatile spikes downward. Looking for more upside action from the Nasdaq could prove worthwhile. Yesterday's test of all-time highs may be repeated sooner rather than later. If a trader has accomplished a solid profit within their trading account with long Nasdaq positions, it is also advised to cash in winning positions and not get too greedy (QQQ,COMP).
DailyForex will not be held liable for any loss or damage resulting from reliance on the information contained within this website including market news, analysis, trading signals and Forex broker ...
more