Nasdaq 100 Hi-Lo Index Goes Deep
NDX futures made a low of 13185.00 shortly after midnight, then attempted a bounce back. It is currently down 85 points, solidly beneath the 50-day Moving Average and on a confirmed sell signal (NDX).
Big Tech panic bid the decline with stock buybacks, but the sellers, including insiders, did not relent.
ZeroHedge observes, "After yesterday's ugliness in big-tech and small-caps, many hoped for a bounce today. But the combination of ARKK gamma and CTA deleveraging meant the pain was not over and both Nasdaq (QQQ) and Russell 2000 (IWM) plunged into the cash market open (after getting hit as the Asia open and European open)…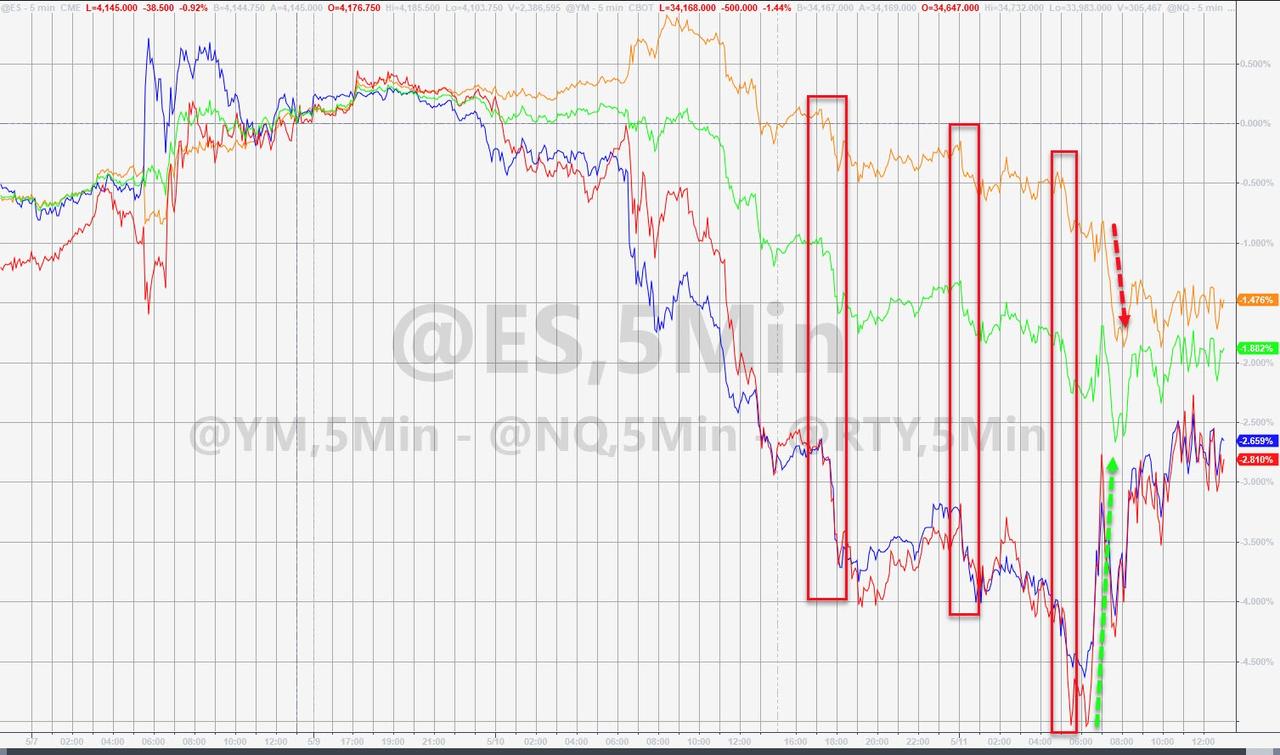 But that puke into the cash open was one for the history books as NYSE companies trading on downticks exceeded those on upticks by 2,069 at one point. That was the most widespread bout of selling in the history of the indicator…"
The NDX Hi-Lo Index went deep yesterday, not only giving the standard sell signal (below zero) but also triggering a Broadening formation sell signal, as well. This year's target may be as low as -2310.00,compared to last year's low of -2087.00.