More TIC December: More Shadow(s) Than Shadow Money
The TIC data for December 2018 starts out well enough, exactly the way it should. The headline says foreigners sold a record amount of US$ assets in that month. Anyone paying attention during it would be the opposite of shocked. Everyone sold anything they could in December. It follows from the idea of dollar shortage.
However, then you start asking who was selling and why. Not only does TIC come up short, but it also leaves us with more questions than answers.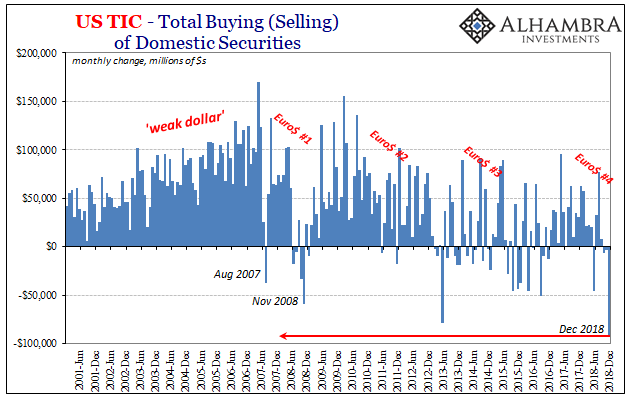 Let's start with what we do know. These eurodollar events, up to four now, are almost entirely banking affairs. This is the least surprising aspect once you consider the chief monetary element missing since 2007 has been balance sheet capacity. Bank balance sheet capacity. Not the central bank.
The resources the global banking system uses to piece together individual assets, funding them with often esoteric liabilities, and then the even weirder stuff to make them fit constraints (internal as well as regulatory), all of that has been in very short supply the last eleven years. Banks are struggling, therefore, the central, majority piece of global money does. In a credit-based monetary system, that's a big deal.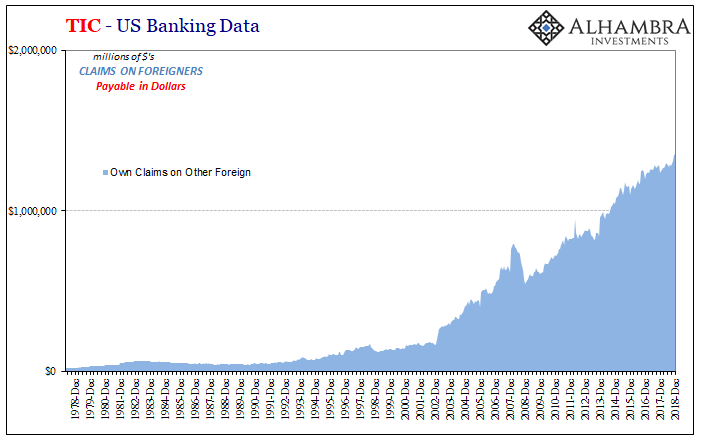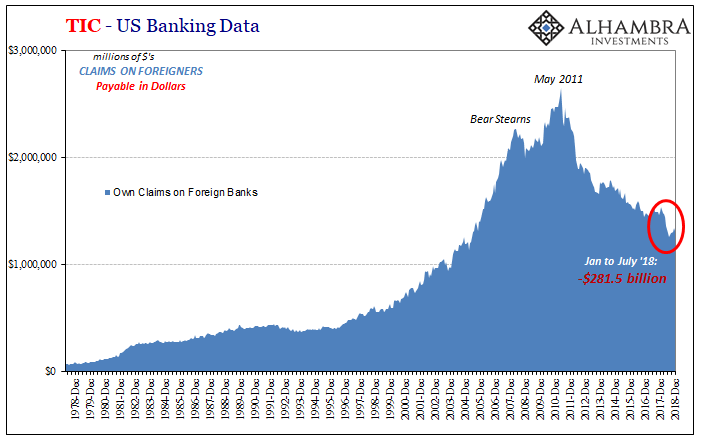 Euro$ #4 shows up right when we would expect – January 2018 coincident to the first series of liquidations. They seem minor in contrast to December's, but at the time they were shocking on the contrary notion to the inflation hysteria end to the globally synchronized growth narrative. In the buildup to first EM turmoil raging, cross border bank funding was cut back dramatically.
That funding hole hit the same part of the system as what triggered panic in 2008 as well as the mess in 2011 – the heart of the original eurodollar network. Again, individual balance sheet capacity. In the old days of the fifties and sixties, for a variety of reasons banks set up foreign affiliates (including IBF's) so as to connect their own activities to the burgeoning eurodollar market. This meant a rigorous cross-border trade between a bank and its own foreign subsidiary.
Disclosure: This material has been distributed for informational purposes only. It is the opinion of the author and should not be considered as investment advice or a recommendation of any ...
more