More Fluctuations - Bottom Or Just Pause Before Another Sell-Off?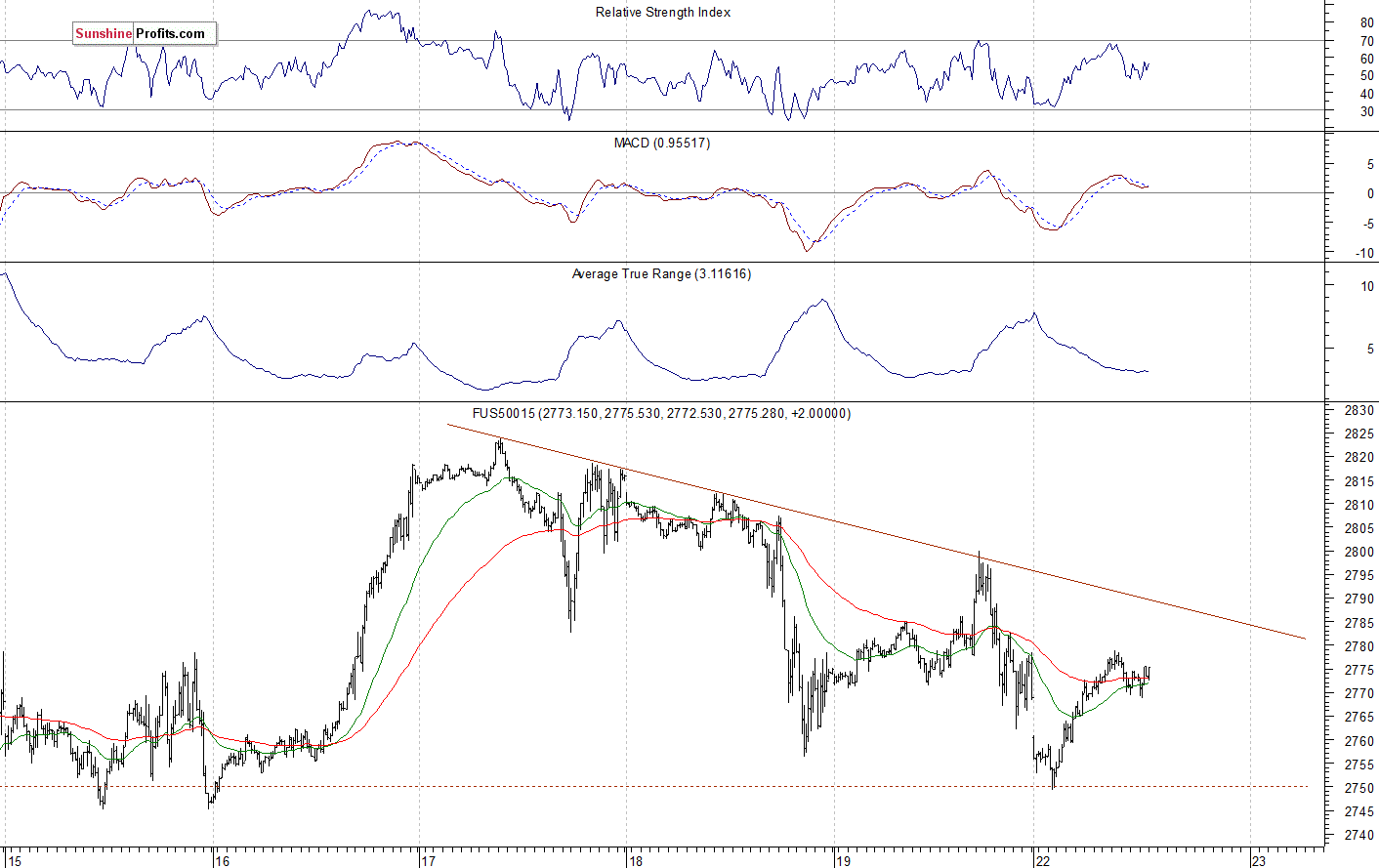 Nasdaq Also Higher
The technology Nasdaq 100 futures contract follows a similar path, as it trades within an intraday consolidation after bouncing off the support level of 7,050-7,100. The tech stocks' gauge traded close to the level of 6,900 recently. So it fell over 800 points off its October the 1st record high above the level of 7,700. On Tuesday a week ago it bounced back above 7,350 mark. But then it fell below 7,000 again. We could see more short-term volatility. The nearest important level of resistance is now at around 7,150-7,200. The Nasdaq futures contract got back above the level of 7,100 this morning,as the 15-minute chart shows: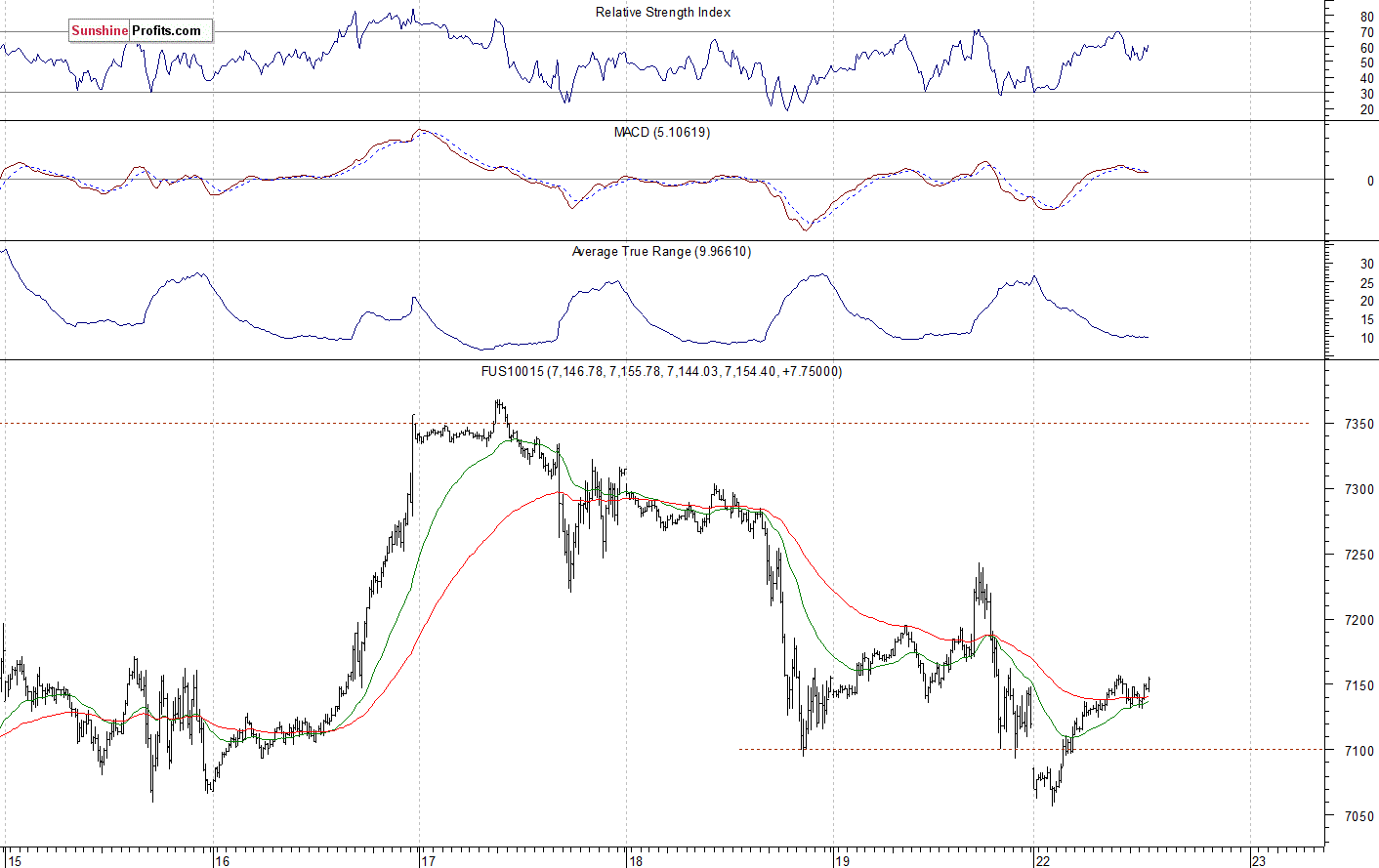 Apple, Amazon - Uncertainty Following Recent Decline
Let's take a look at Apple, Inc. stock (AAPL) daily chart (chart courtesy of http://stockcharts.com). It reached the new record high at the level of $233.47 in the early October, as it continued to act relatively strong. Then the stock retraced its rally. Apple trades within an almost two-month-long consolidation, and the support level remains at around $215: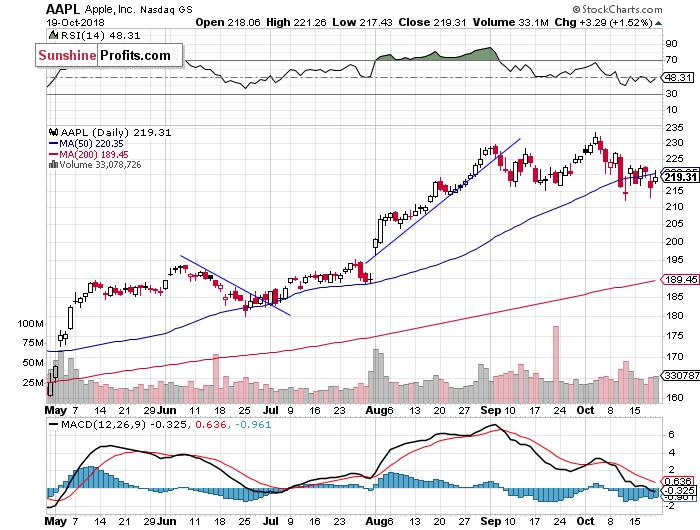 Now let's take a look at Amazon.com, Inc. stock (AMZN) daily chart. It traded within a clear short-term downtrend following breaking down below its upward trend lines recently. Then it bounced off the support level of around $1,700. Was it an upward reversal or just a correction within an uptrend? For now it looks like a correction: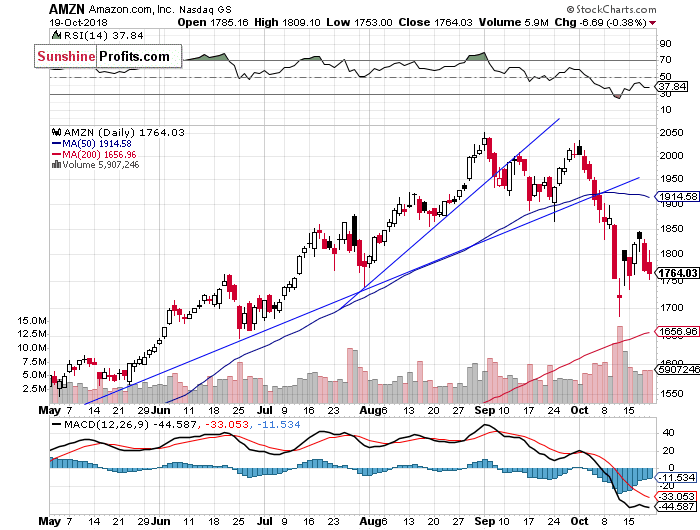 Dow Jones Going Sideways
The Dow Jones Industrial Average reached its new all-time high at the level of 26,951.81 on October the 3rd. Then the blue-chip stocks' gauge broke below its medium-term upward trend lines and the support level of around 26,000. And then it accelerated lower. On Friday a week ago the market bounced off the support level of around 25,000. The index continued upwards on last Tuesday, but then it bounced off the resistance level of 26,000: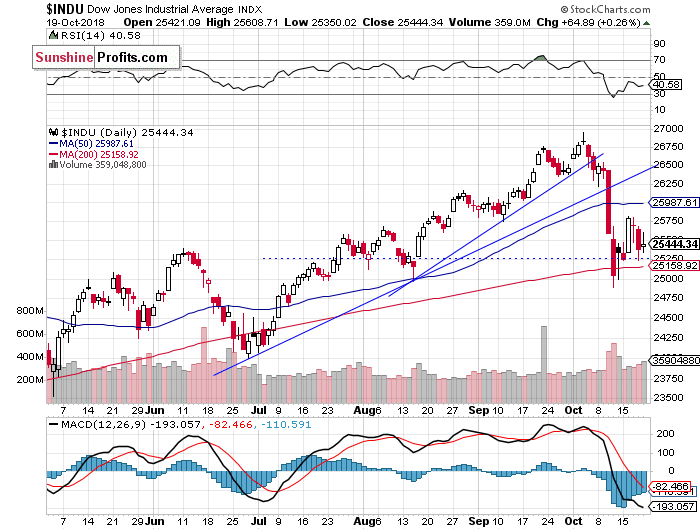 The S&P 500 index sold off recently following breaking down below its early September local lows. The market sharply reversed its medium-term uptrend. It fell closer to 2,700 mark on Thursday more than a week ago. Since then it retraced some of the decline. Last Thursday's trading session has brought the medium-term sell-off fears again. For now, it looks like a consolidation following the last week's decline.