Miss The Reversal? Next Best Entries Are Here!
Gold Futures (GC):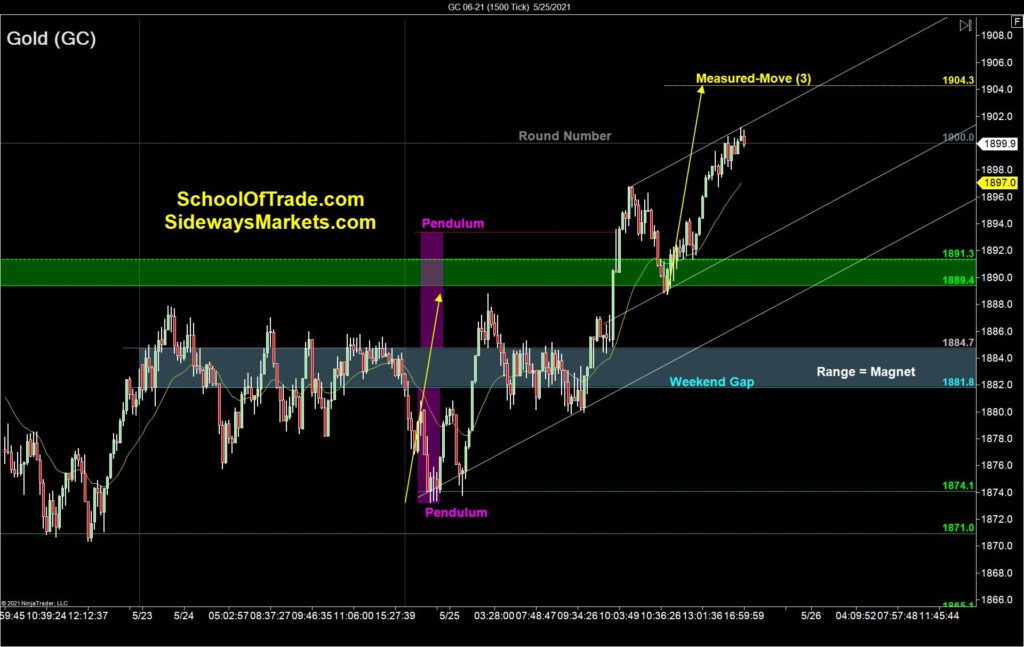 Gold Keys to Success:
Watching rollover to the 08-21 contract
We spent most of the day inside a range but something spooked the buyers and price ran higher to the 1900 level
Buyers have all the momentum, but this move appears to be a breakout, so buyers need to be careful buying until they can see this area hold with a range.
Sellers will be looking for ways to short these highs using failures going back to the range.
Best Trades for Tomorrow:
[UP] – buyer failure to sell at MM (or) 2-try trap to buy
[DOWN] – seller failure to buy (or) 123-Reversal to sell
Disclaimer: Join our Free Trading Course. Joseph James, SchoolOfTrade.com and United Business Servicing, Inc. are not registered investment or ...
more