Michael Waring Has Seen The Energy Downturn Movie Before, And He's Not Worried
With oil and gas prices down, it's time to cull the herd, sell marginal producers and double down on the strong ones in your portfolio, says Michael Waring, founder of Galileo Global Equity Advisors Inc. In this interview with The Energy Report, Waring explains that this kind of correction happens every 10 years in this space. It presents opportunities for companies to improve and investors to profit—and he names four companies he considers most likely to succeed.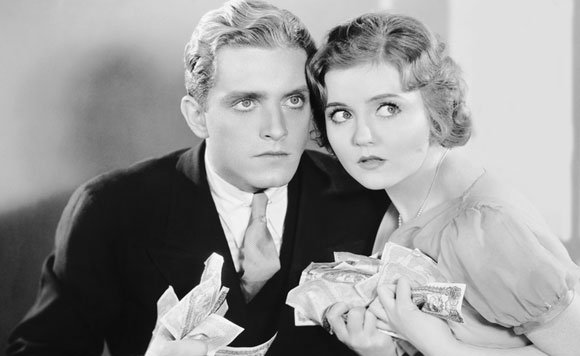 The Energy Report: Michael, you said in November that the Organization of the Petroleum Exporting Countries (OPEC) expected the U.S. to share in reducing production growth to help stabilize the oil market. Have events justified that expectation?
Michael Waring: Events have not. But I think we need to address that statement. I don't believe that the Saudis are out to hurt Iran, to punish the Russians or to take down shale oil production in the U.S. I don't think this is some Machiavellian scheme. I think it is simply a question of market share. The Saudis are saying they have the lowest operating costs in the world, so why should they be the first guys to cut? It makes more sense that the more expensive guys cut production first. When you say it that way, you can actually understand the point the Saudis are trying to make here. It wouldn't be logical to assume that Russia or the U.S. would voluntarily take production down, but it's going to be forced on them by lower prices.
And the Saudis have really talked the price down. When you look at the rhetoric of the last two months, they've gone out of their way to drive it down. I think the basic attitude has been that if the high-cost guys don't want to voluntarily reduce production, we'll make them reduce it by lowering the price to the point where it hurts.
TER: Will those low prices do permanent damage to the North American industry?
MW: I wouldn't use the word permanent, but damage is being done that will take probably more than a couple of years to recover from.
I think that the smaller oil and gas companies on the shale oil and gas treadmill—and I refer to it as a treadmill because they have to keep drilling aggressively if they want to keep their production flat or growing—have a real problem now because the banks won't lend to them, the bond markets are closed to them and they can't issue equity because the stocks have collapsed. You'll see consolidation. And it's going to shake a lot of the marginal guys out of the business.
"Investors want to use this as an opportunity to clean house and go high grade into the companies that will give good torque on the way up."
This happens every 10 years in the oil and gas industry. It is a commodity business after all, and what's happened to the price isn't way out of line with what's happened in the past. This is actually a good thing about the industry: It tends to be self-correcting and cleansing. What happens at a moment like this is that the good guys, with really good plays, are solid and secure. It's the marginal guys that get squeezed out, and the marginal guys tend to drive the cost up over time because everybody is outbidding for services. If you clean all those guys out, then you have a reset back to a lower cost base, and a focus on oil and gas plays that make sense and generate a good economic return through full-cycle pricing.
TER: What should investors do in this market?
MW: In our own portfolio, if we have two or three names in the energy sector that we were interested in, or that we owned but didn't have a high degree of conviction in, we would use this as an opportunity to sell those names and double down on the two or three stocks that we have a high degree of conviction in—that we know will dramatically outperform coming out the other side. That's a key. Investors probably want to use this as an opportunity to clean house on the energy portion of their portfolios and go high grade into the companies that will give good torque on the way up.
TER: Is there a silver lining for oil and gas investors in this dark cloud of falling prices?
MW: In every previous cycle, prices 6–12 months after the bottom are up quite sharply. I don't know the exact timing this time around, but I do know that the harder and faster prices come down, the harder and faster they're going to go up. That's typically been the case, unless you want to utter those very dangerous words: "This time is different."
Disclosure:
Tom Armistead conducted this interview for Streetwise Reports LLC, ...
more