Market Talk - Thursday, Jan. 17
Main talking topic in Asia today was in the Chinese market after Premier Keqiang's warning of a difficult year ahead. Offering commitments of additional public services and infrastructure, along with various public spending support, the market initially responded well. Trading from negative territory, both the Hang Seng and Shanghai indices climbed back to trade around +0.7% higher on the day. However, this was not to last and in the final hours fell back into negative territory and closed off -0.5% and the day's lows. The PBOC also added a record amount of liquidity (close to $83bn) as some key indicators remain close to record low levels. These actions are ahead of Sundays GDP, Industrial Production, Retails Sales and Unemployment data releases that are all likely to have declined. As the Chinese slowdown fears spread, so the region sees money running home. Interesting that the Yen is trading weaker and the safe-haven demand looks to be waning as it trades with a 109 handle.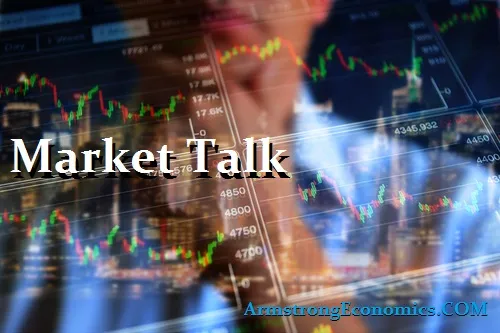 European markets are finding it increasingly difficult to decide what they should be doing, but with BREXIT being anyone's guess – that is probably not surprising. The key feature today was the +0.75% rally seen in GBP. Speculation that Article 50 may be delayed (for up to a year) and even a second referendum are circling many trading floors. Although Theresa May invited opinions from all parties, she has in the past insisted BREXIT means BREXIT. One sticking point is that in order for these discussions to take place, they are insisting that a 'No Deal' BREXIT be taken off the table. Worth remembering that 400 of the 600 constituencies voted 'Out' but MP's have decided not to follow that; maybe they forgot 498 of them voted to trigger Article 50. European banks were weaker this morning following news of the US actions against Huawei and the possible disruption of trade talks. This followed poor earnings release from Society Generale whose shares fell over 5%. Italian banks were also lower but talk of possible mergers appeared to limit these losses. Most core indices were off around -0.4% whilst the FTSE MIB closed almost unchanged.