Macquarie's Brian Bagnell: Forget Peak Oil; Worry About Peak Demand
TM editors' note: This article discusses a penny stock and/or microcap. Such stocks are easily manipulated; do your own careful due diligence.
Brian Bagnell of Macquarie Capital Markets has two caveats for investors in junior oil and gas companies: Expect extreme volatility, and don't expect oil prices above $70/barrel anytime soon. He tells the The Energy Report that the winners in this sector will demonstrate maximal efficiency and minimal costs, and that even in this time of crisis there are bargains to be had.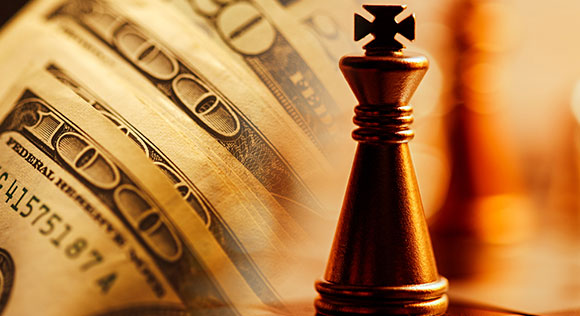 The Energy Report: Oil prices have made a minor recovery, with West Texas Intermediate (WTI) at about $50/barrel ($50/bbl) and Brent at about $60/bbl. Where are oil prices going in the short term?
Brian Bagnell: That's a hard question to answer. What we know for certain is that prices will remain volatile throughout H1/15. The numbers bear this out, with the global supply/demand overbalance predicted to come in around 1.5 million barrels per day (1.5 MMbbl/d) in Q1/15 and 1.9 MMbbl/d in Q2/15.
TER: The U.S. oil rig count reached a five-year low earlier this month. How long before U.S. oil production shows a significant decline?
"Manitok Energy Inc. is in good shape because of its prudence, and yet is trading very cheaply versus its peers."
BB: Our commodities team thinks the loss of another 150 rigs in the U.S. will bring the growing disparity between supply and demand back into balance. The rig count is being reduced by about 80 rigs per week, so the reduction will take a couple of weeks. Losing any additional rigs could mean we start seeing declines in late 2015.
TER: When U.S. production declines, will we see a price spike?
BB: No. I don't think we'll be back to $70/bbl anytime soon. The forward curve for WTI—what we call the strip—suggests we will hit $60–61/bbl by the end of this year. That seems reasonable to me.
TER: Do you believe in peak oil?
BB: No, I don't. Higher prices tend to spur innovation. We once thought that peak oil existed, but that was before we discovered horizontal drilling and multistage fracturing, etc., and those technologies still have not been applied to shale reservoirs worldwide. Potentially, a lot of untapped resource in the world still can be accessed through newer technology and improved efficiency. It is possible we could see peak demand before peak supply.
TER: Many oil majors and the banks that lend them money have taken tremendous hits with the collapse in the oil price. Does this suggest that loans will not be available for expansion of shale oil drilling in the near future?
BB: Most bank lines are tied to reserve growth. What we've seen this year, so far, are year-over-year reserve increases. And the banks have tended to use price decks in the $65/bbl or higher range, which is obviously much higher than the current strip. This suggests they are still willing to increase credit lines, even in this environment.
TER: What conditions would lead to oil prices once again topping $100/bbl?
"Oil prices will remain volatile through H1/15."
BB: In the next couple of years, I can imagine only two. The first would be a geopolitical event, such as a Nigerian civil war or even greater turmoil in Libya and Syria. The second would be a decision by member nations of the Organization of the Petroleum Exporting Countries (OPEC) to break ranks and act unilaterally to decrease production.
TER: Would open Russian military involvement in Ukraine count as one of those geopolitical events?
BB: Probably not. Ukraine is more of a gas-producing country than an oil-producing country. Armed retaliation against Russia from outside could cause prices to spike, but I highly doubt oil prices would reach $100/bbl.
TER: Since September, the price of natural gas has fallen from above $4.20 per million British thermal units ($4.20/MMBtu) to below $2.80/MMBtu. How badly has this drop hurt producers and explorers?
BB: It's had a tremendous impact. In this gas price environment, the key to survival is to have the lowest possible cost structure. We have seen some Canadian producers with low cost structures demonstrate pretty resilient share prices, even though gas prices are near five-year lows. There is a lot of gas out there, and only the most productive wells and efficient companies will continue to make a profit.
Disclosure:
1) Kevin Michael Grace conducted this interview for Streetwise Reports LLC, publisher of The Gold Report, The Energy Report, The Life Sciences Report and The Mining Report, and ...
more