Lone Star State Loses Power
Bill Gates, in an interview two years ago, asked how Tokyo would cope with a typhoon if it was fully powered by renewable energy. Compensating for the loss of solar and wind for two to three days would require enormous battery back-up that would sit mostly idle, other than once every few years. He noted the economics would be unworkable.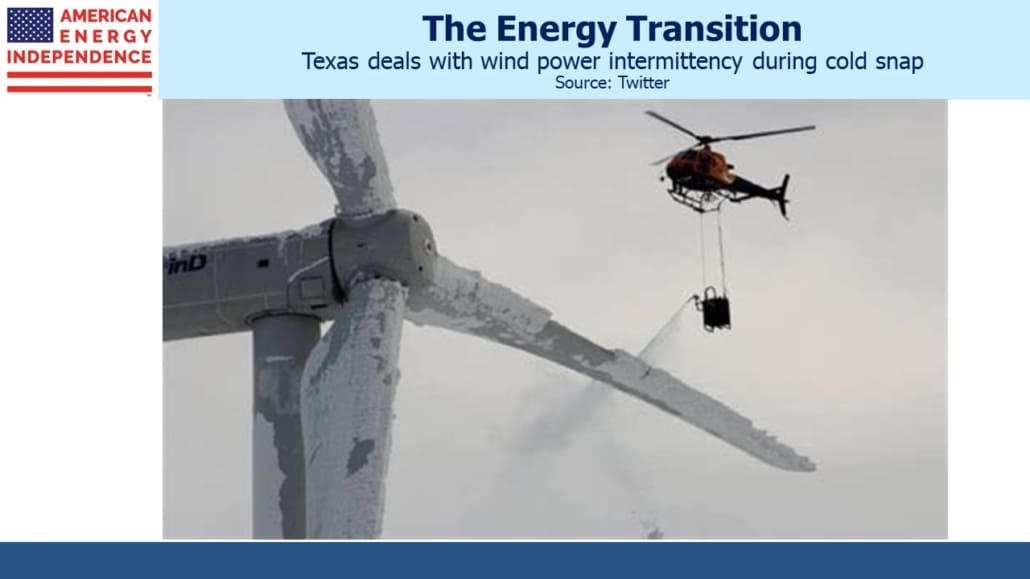 Texas is a leader in wind energy. It's tempting to blame the recent blackouts prompted by exceptionally cold weather on the intermittency of wind power. The photo of a helicopter de-icing windmill blades may become an iconic reminder of the opportunistic nature of renewables: usually available, almost always when you don't need them and sometimes not when you need them most.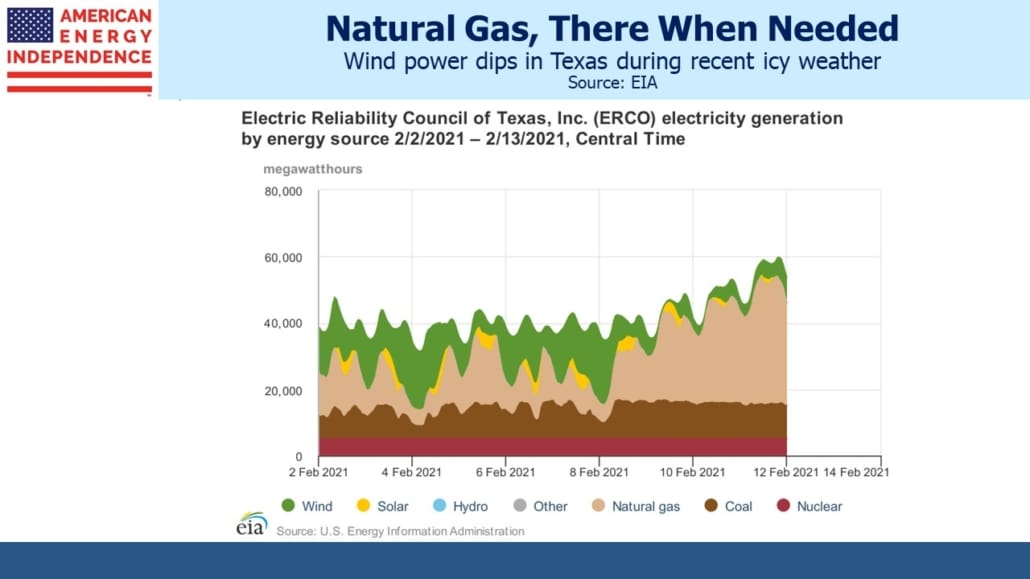 Texas uniquely has its own power grid, overseen by the Electric Reliability Council Of Texas (ERCOT). Power suppliers compete to provide electricity to the network, and while free markets have much in their favor, reliable power in that market is clearly under-valued. Wholesale electricity prices reached $9,000 per MWh, the limit set by ERCOT. Average U.S. residential prices are 13 cents per KWh, equal to $130 per MWh. Some Texan households will be getting a shockingly high utility bill.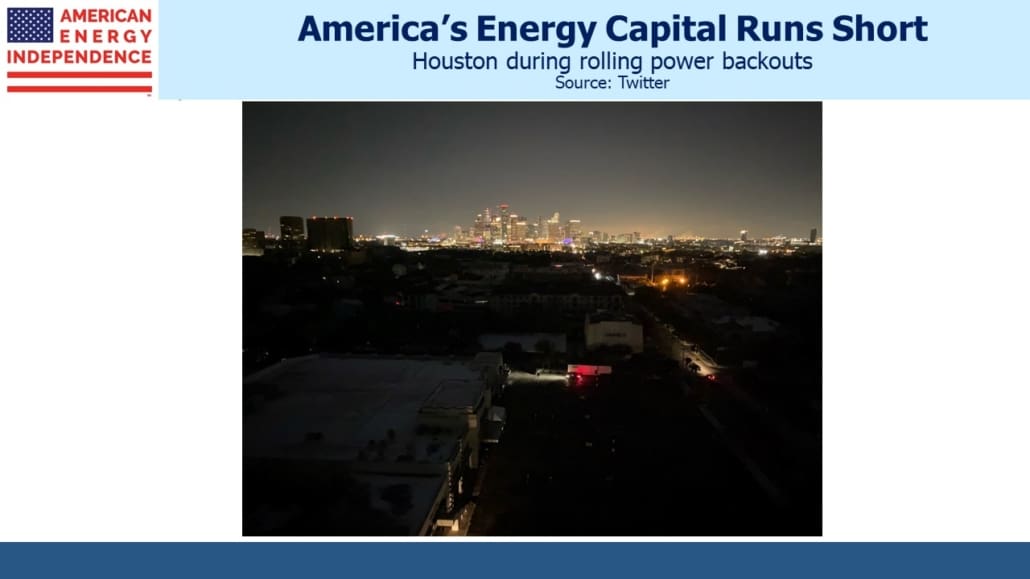 Wind power collapsed leading into the Presidents Day weekend. This wasn't an unfortunate coincidence, but was a result of icy temperatures that caused power demand to spike. Rolling power cuts extended well beyond Texas, and some natural gas power plants also went offline because cold weather restricted their operations. Nonetheless, natural gas power generation soared when needed. It's negatively correlated with wind power output, a valuable quality for portfolios of power generation as well as stocks.
The energy sector responded by continuing its strong rally. The American Energy Independence Index, which consists of North America's biggest pipeline companies, is up 15% YTD, 10% ahead of the S&P500. This could simply be a response to rising oil and gas prices, but it may also reflect a growing awareness that the world will need all sources of energy for the foreseeable future. Solar and wind are prone to go offline during extreme weather events. California's drive to expunge everything but solar and wind led to rolling blackouts last year during a heatwave (see California Dreamin' of Reliable Power). Renewables are developing an unfortunate reputation for being there until demand surges, when they're most needed. Providing back-up adds significant expense.