Logical Invest Investment Outlook - April 2017
Our Bond Rotation strategy continues to be a solid performer returning +4.11% for the year. For those that prefer access to gold in a conservative strategy, the BUG (our version of the enhanced Permanent Portfolios) continues to benefit from a rally in foreign bonds and convertibles returning 4.14% with very little volatility.
We wish you a healthy and prosperous 2017.
Logical Invest, April 1, 2017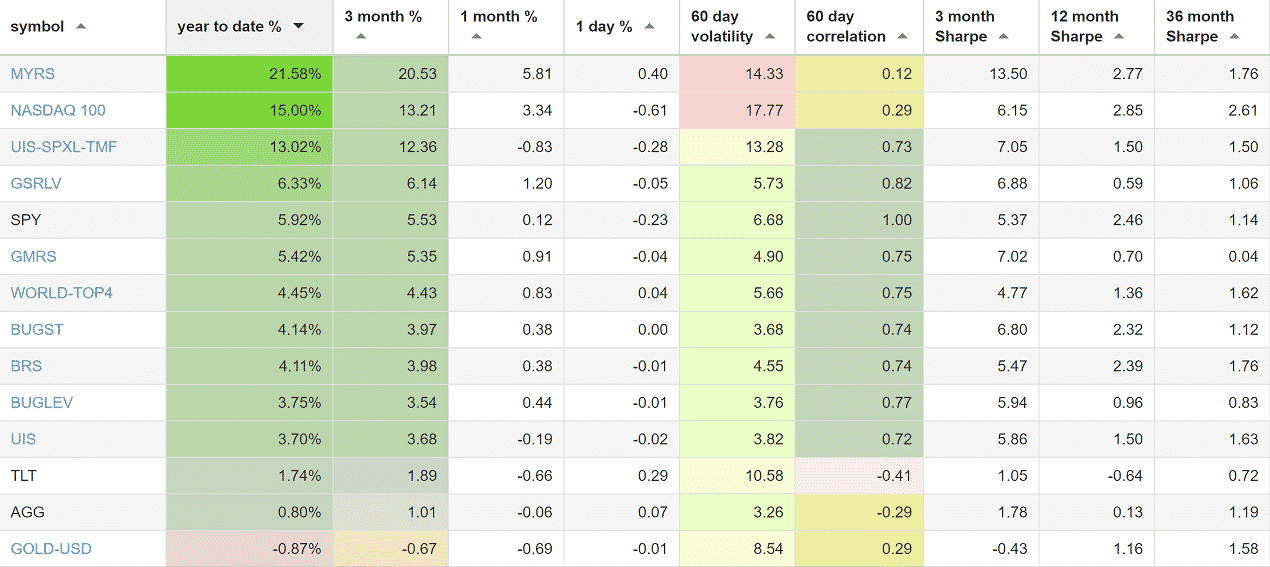 Logical Invest Performance March 2017
Strategy performance overview:

Symbols:
BRS – Bond Rotation Strategy
BUGST – A conservative Permanent Portfolio Strategy
BUGLEV – A leveraged Permanent Portfolio Strategy
GMRS – Global Market Rotation Strategy
GMRSE – Global Market Rotation Strategy Enhanced
GSRLV – Global Sector Rotation low volatility
NASDAQ100 – Nasdaq 100 strategy
WORLD-TOP4 – The Top 4 World Country Strategy
UIS – Universal Investment Strategy
UIS-SPXL-TMF – 3x leveraged Universal Investment Strategy
AGG – iShares Core Total US Bond (4-5yr)
SPY – SPDR S&P 500 Index
TLT – iShares Barclays Long-Term Trsry (15-18yr)